There are more than twenty applications to turn Webcam into home and small business security. Let's discuss one of the most easy ones to install.
If you do not have already installed the drivers to the pc for your webcam, you'll need to do that first. Make sure your webcam is operational.
Then, you should get at least four channels CCTV DVR security camera card for up to 16 different observation areas as shown following figure.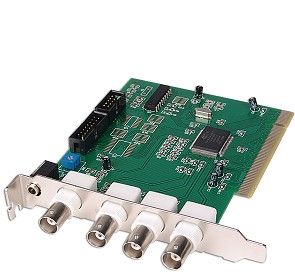 The four channel card shall be plugged into motherboard of pc in an appropriate slot while power of pc is off .
Then install the Driver for your four channel card using the supplied installation disk to install the drivers on your pc by running the driver setup exe file. Some cards are "plug and play" but generally they will have an install disk. To achieve this process you should follow steps of setup file during installation.
Now, if drivers did not intstall correctly, the pc will not recognize the new card and webcam. This will need to be resolved first.
As the third step, our security system process requires us to get Software to establish the relationship between webCam and the card. To achieve this objective, install NetDVR S/W to the pc. Typical view of the S/W is as follows :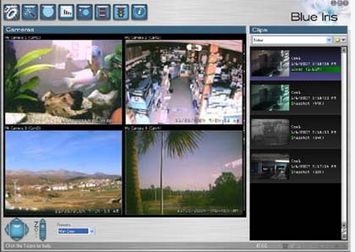 Then launch the S/W and make settings manually to arrange features such as motion detection, store to hard disk, send e-mail, set burglar alarm, and calibrate sensitivity of the web cam.
Hence, you should have a sytem that can be monitored 16 different locations in home or business environments.
So here we've been introduced to the basic covering required to set up a home security system. Both DVR card and webcam include multi-camera functionality, so you could use them to monitor multiple locations in and around your abode.
You could extend the system in other ways as well; use a live home network video feed as a baby monitor, or perhaps do something a bit more flexible like taking your system mobile and keeping an eye on.
Popular desktop monitor S/W supports CCTV DVR camera cards. And most applications like wise; Live recording, streaming video and audio may be options for you depending on your budget and choices of equipment. Starting with a multi-channel system you can also place additional cameras at strategic locations.
The system detailed above is quite feasible for a relatively low cost and simple to use home and business places monitoring solution."Brand names, Images, Logos and Trademarks remain the rights of their respective manufacturers"