I am finding many questions inquiring how to deploy printers to certain groups, locations, computers, etc.... by using a script. Back 6 or 7 years ago this might have been one of the only ways to achieve this task, but since Group Policy Preferences has been introduced this task has become much easier and does not require any scripting skills what so ever.
So rather than reproduce the same information over and over again I would like to post a how to article on deploying Printers using Group Policy Preferences.
Step 1:
Make sure the printer you are looking to deploy is shared and listed in your Active Directory.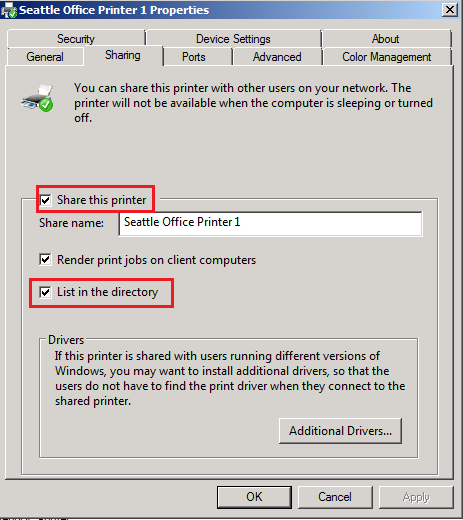 Step 2:
Create a new GPO with new Printer objects for Create, Update, Replace, Or Delete
You can choose Create or Update for your Actions. I prefer to use
Update
Create and Edit the newly created GPO.
expand the User Configuration Node > Preferences > Control Panel Settings
Right Click printer and select New > Shared Printer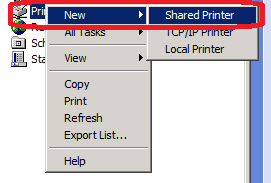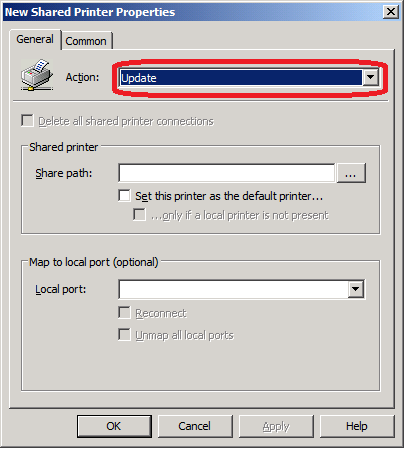 Step 3:
Select a shared Printer from Active Directory.
Click on the browse button (one with the dots) under Shared Printers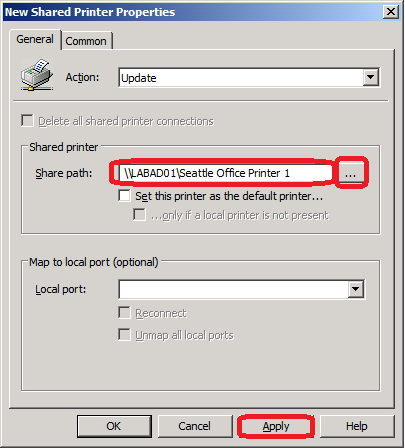 Step 4:
This step will apply Item Level Targeting (ILT) to filter how the object will be distributed .
If you do not set anything for ILT it will apply to all User or Computer Objects the GPO is linked to.
Here is a link to a Microsoft KB article for ILT(
http://technet.microsoft.com/en-us/library/cc733022.aspx
)
Click on the Common Tab
and make sure you check "Apply Once and check Do Not Reapply "
and Item-level Targeting
Click on the Targeting Button...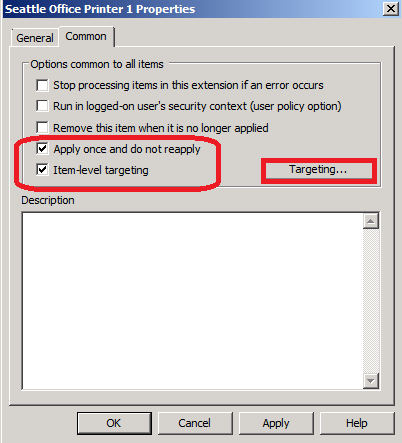 Once in the Targeting window you will have the option to add one or more
New Items
to target.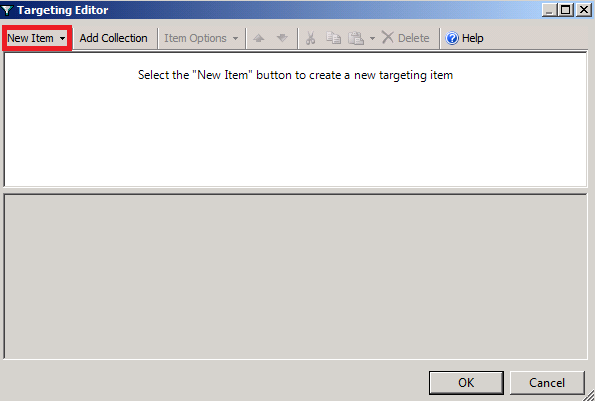 Click on
New Item
and select the type of item you are looking to target.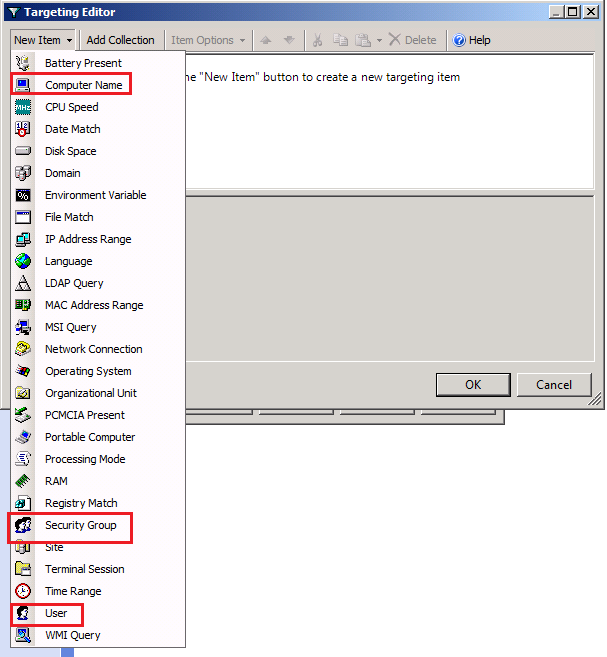 Once the Item has been selected enter the criteria that needs to be filtered for.
In this example the computer NetBios name is what is being targeted.
Either enter the complete name of the computer NetBios name or use * as a wildcard for anything Like that NetBios Name.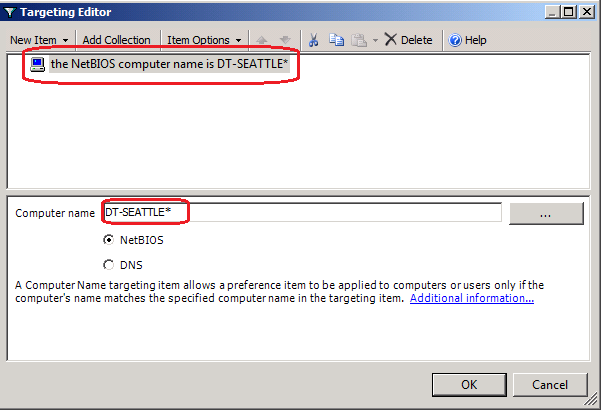 Step 5:

Once completed Press Apply then OK
You should see the new Printer object in your list of items.