Hello all,
In this tutorial we will show you how to use the windows anytime upgrade on windows 7.
If you purchased a computer having original version of windows (7 or 8) that could be Starter, Home Premium or Professional, you can have the option to upgrade that copy of windows to Windows Ultimate or any other version. Most of us don't know that the recovery partition is integrated into windows 7 repair menu, so if you formatted the C drive, you may lose your original copy recovery options.
To check what your copy of windows is, right click
Computer
and click
Properties

Backup first:
Before doing anything (and for any future action), please
ALWAYS MAKE A BACKUP
. I will show you how to increase the system restore size
(you have the ability to use other 3rd party software like Acronis True Image or Symantec Ghost
). By default, windows allocate 5% of your C drive for the system restore, so we will increase the space for that. Right click
Computer
, click
properties
, and then click
System Protection
.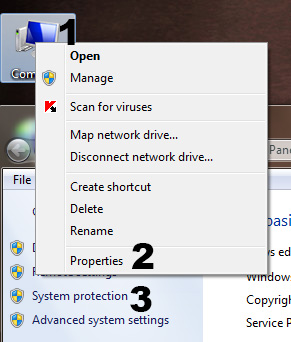 After that, go to system protection, and click on the main drive (usually C) and click on configure.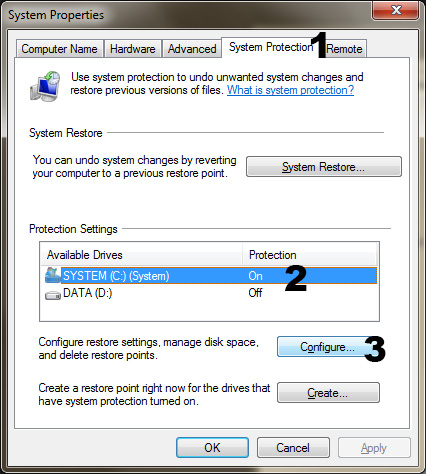 In the disk space usage, pull the slider to be 25% (size depends on your C drive space), but 25% is enough, and click OK.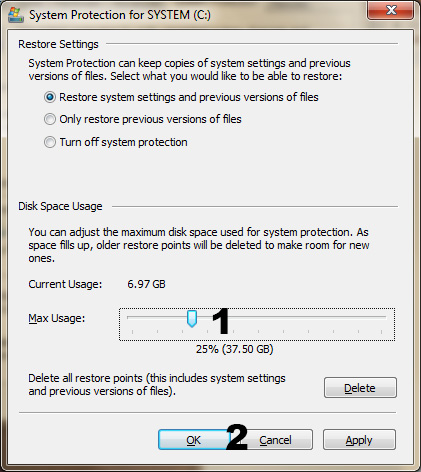 Then click on the Create (as in the previous image) to create a system restore point for that date with your current windows copy. Please be patient as this may take some time.
Make sure your updated
:
to be more accurate, ensure that your
system is up to date
and have all windows updates installed.

Go to start – all programs and click windows update
. If search shows new updates, then you're advised to download them and install.
Upgrading:
When you choose to upgrade, you have to options:
Either to purchase the desired copy online or entering your product license one if you have it.
To begin upgrading, go to s
tart – all programs and click windows anytime upgrade
. A window will appear, showing you the option we have talked about above.
Click (go online to choose the edition of windows 7 that's the best to you) if you have little computer information and don't know the options you have, or don't know which version of windows 7 is best to your computer hardware specs.
Click (enter an upgrade key) if you have a licensee key. After that it will verify the key online and check if it's genuine and legal. If yes, you have to to accept the terms.
Bear in mind that this upgrade will take a time depending on your computer connection speed.
Thanks you.