I'm often asked about newer and larger USB drives connected to SBS2008 and 2011 failing Windows Server Backup vs the older USB drives not failing. As disk space continues to grow and drive technology change SBS2008 and some SBS2011 end up with the following error: "Backup started at '12/24/2013 7:45:26 PM' failed with following error code '2155348010' (One of the backup files could not be created.). Please rerun backup once issue is resolved."
In this article I'll explain 1. why newer / larger USB drives fail, 2. how to determine 'byte sector size' and 512e (emulation) of the drive in question, and 3. a resolution.
1. Why newer / larger USB drives fail:
in June 2005 Dell, Hitachi, HP, Lenovo, LSI Maxtor, NVidia, Seagate, Western Digital started to ship harddisks with 4K sector size. As of 2011 all new HDD's ship with that advanced format, and Windows server backup is not designed to run on this disk configuration.
2. How to determine 'byte sector size' and 512e:
Open an elevated command prompt and type: fsutil fsinfo ntfsinfo <USB drive letter>:
Under Bytes Per Sector: verify 512 emulation (see item 1)
Under Bytes Per Cluster: verify 4096
Under Bytes Per FileRecord Segment: 1024
SBS2008 and SBS2011 supports this backup configuration
Item 1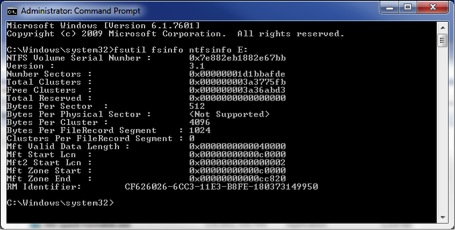 Drives shipped after 2011 with advanced format (see item 2).
item 2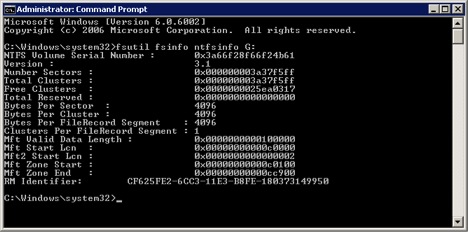 3. Resolutions
Many drive manufactures offer round about information regarding sector size unfortunately until the drive is installed and the Windows Server backup fails is when the uncertainty is discovered. My first resolution is always run the 'fsutil fsinfo ntsfinfo' mentioned above to be certain the drive in question is the correct sector size. Second and in my experience I've found one manufacture that provides a format utility included with each drive as well are easily available due to popularity. The drive I've had great success with is Western Digital (MyBook) drives, I've found Western Digital offers a Quick Format Tool with the purchase of their My Books USB drives all which have worked without error after formatting in 'factory default' mode.
WARNING Formatting deletes all data from the drive!
Run the format tool, select continue (see item 3)
Select the USB drive and select 'Format Drive' (see item 4)
Select 'Factory Default' under Configuration (see item 5)
Select 'Format Drive'
item 3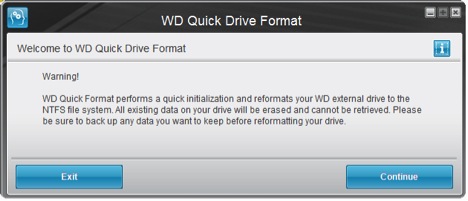 item 4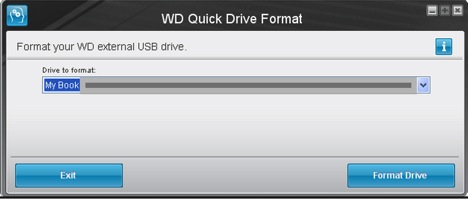 item 5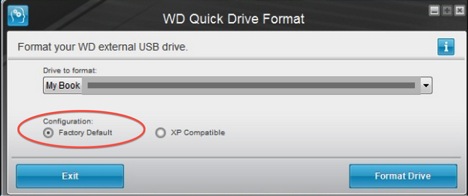 Once the drive finishes verify with the fsutil commands drive sector size
Perform SBS2008 backup.
Hope this helps resolve in a timely manner error Code '2155348010'