You ever wonder how to backup Linux system files just like Windows System Restore? Well you can use Timeshift in Linux to perform those similar action. This tutorial will show you how to backup your system files and keep regular intervals.
Note: TimeShift makes use of rsync to get the work done. While you can easily make use of rsync to accomplish the same task, this provides a simple to use interface so you can get things done easier and faster.
First you will need to add the repository file and this could be performed by typing this command and press ENTER:
sudo apt-add-repository -y ppa:teejee2008/ppa


                      
Here is my example....

Now you want to update the update the repository and this can be done with this command and press ENTER:
sudo apt-get update


                      
or ,if you do not have apt-get, you can run:
sudo aptitude update


                      
Now it is time to install Timeshift program with this command and press ENTER:
sudo apt-get install timeshift


                      

Now we will run the program, but remember that Timeshift is only executable with root privileges. Before I run the program I will show you the error message that you will get if you just run this command and press ENTER:
timeshift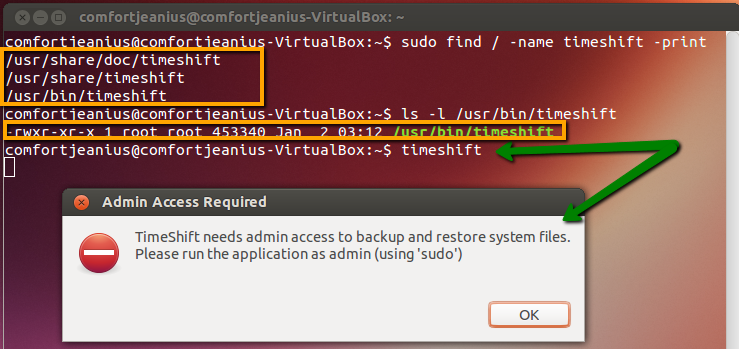 To properly get the program to work run this command and press ENTER:
sudo timeshift


                      

Now when the program opens you will see size requirement and all you have to do is click on "Backup"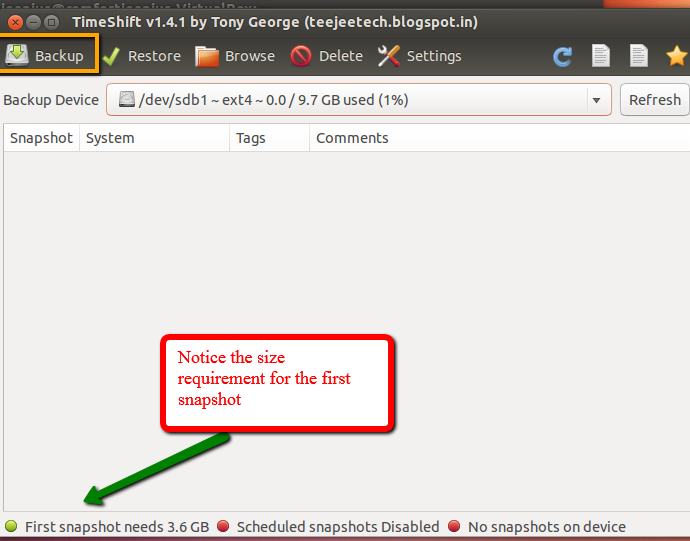 Plus we can change the schedule when we want to take a snapshot. You can click on the "Settings" icon on the main Timeshift window. The "Schedule" tab will automatically present itself. Click the sliding handle to the right to the "On" position. Now you can configure when you want it to perform the snapshots, default "Daily and Boot"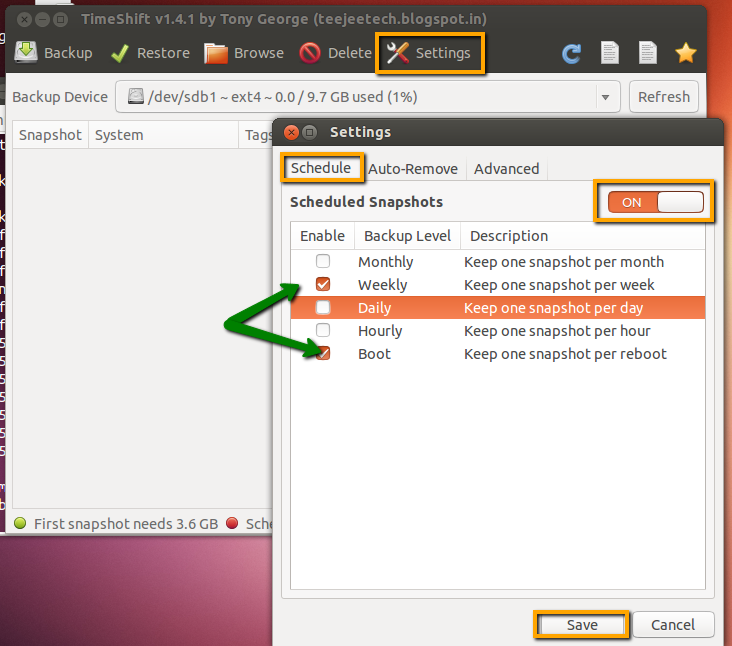 Now you can click on the "Auto-Remove" tab to see the default options and this will help to make sure you do not use up storage space.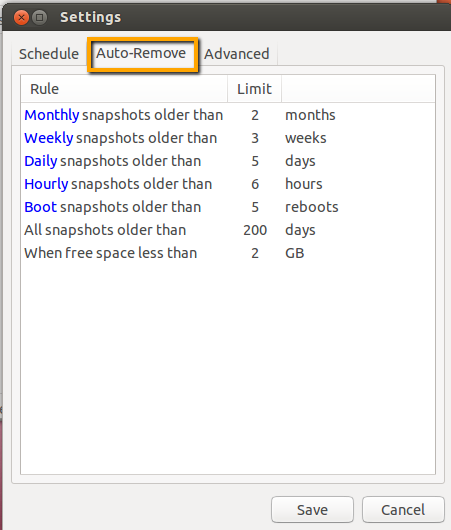 Finally you can go to the "Advanced" tab to "Exclude" or "Include" what you want to take a snapshot of. After you are finish you can click "Save"