A common misunderstanding when we delete files from computer is that they are completely removed from the hard disk? However end user should remember that highly confidential data can be retrieved from the hard disk using various tools even after the files are deleted because data is not really gone.
When user delete files from their computer still those files are available in recycle bin and if user delete recycle bin then users are under impression that my highly confidential data is gone forever but they are still located in the hard drive and can easily retrieve.
The only way to completely delete or erase file with no traces is using
"Eraser Tool"
which is freeware and available to download on below URL:
http://eraser.heidi.ie/download.php
How to use Eraser Tool: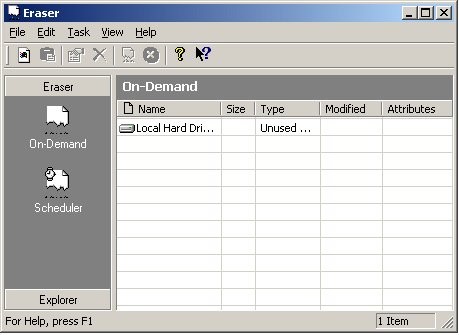 There are various ways to delete, which are as follows:
1] Select files or folders in windows explorer and perform drag and drop them to the list
2] Copy file into the clipboard and paste them into the list
3] Use New Task command from the File Menu
After adding the data you need to erase the list, for which you have to select following removal methods:
The Gutmann Method (Default)
The US DoD 5220-22.M Method
The Pseudorandom Data Method
Once you select the removal method it will ask you for the confirmation before proceeding and by using this way you can remove your data permanently which cannot be retrieved using any third party tools.