Welcome to my short summary for those of you, preparing to upgrade to XenDeskop 7.5.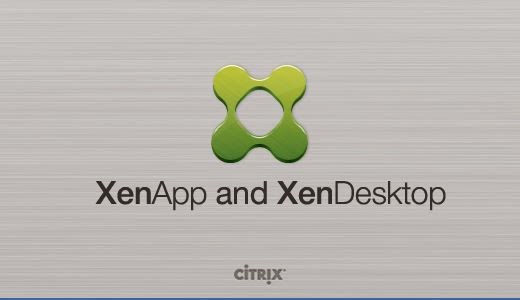 Yes, the picture says it all, the brand XenApp is back!
This release also includes "Single sign on for local credentials to the storefront site" and for me it finaly made available all director stats ("logon duration" for example), that were just blank since the first XD7 release.
But, be warned:

and be prepared:

I recommend to stick to this flowchart from Citrix to update the componets in the right order:
http://support.citrix.com/proddocs/topic/xenapp-xendesktop-75/cds-xd-upgrade-xd7-to-7-1.html
I will not go through setup screenshot's (google knows too many), because that's all pretty straightforward. Instead I will report on my experince with the update.
1.
License Server Update: I worked with Version 11.11.1 build 13012 since my first XD7 installment and it also worked well with the 7.1/7.5. Update to this version if needed!
2.
SA Check/Update: As the screenshot shows, update your SA to at least SA-Date
"2014.0226"
!
3.
The Installer try's to do as much "AUTO" as it can, but I don't like that. Why ?
XD 7.5 rellies on NET 4.5.1 and a lot of us prefer to install Full Releases/Updates through GPO/SCCM/WSUS etc.. The "AUTO" Installer form Citrix try's it's best, but I ran into problems more then once (same with SharePoint, SystemCenter), because by design the .NET installer (or other Software) will work as silent as possible. If it runs into problems installing .NET, it will not give you any information about what went wrong and just stops. I assume it will log the problems somewhere in the Citrix setup logs, but I like to manage and troubleshoot Microsoft stuff in the Microsoft world.
Error example:
A manual start of the .NET setup told me, it will need at least 2836 MB of free space on C:\ to install, the "AUTO" installer just failed without a hint, because I really was short on free space on my C: drive.
I strongly advise to push .NET 4.5.1 through your Software Deployment/Patch Management before starting the update.
4.
Backup the Database, explained in detail here:
http://support.citrix.com/article/CTX135207
5.
Take "a snapshot of/backup" each and every server you are going to update.
6.
Start updating in order of the flowchart.
7.
Not noted on the chart!
A Universal PrintServer update is needed, if you are upgrading from XD 7.0.
8.
Update each and every client/server that has STUDIO installed.
9.
Start up a new version of Studio 7.5, to finally start the Database update.
10.
To update your site (DB), Studio will present you two options:
Auto
: Should do all the DataBase updating for you
Manual update
is separated into 5 steps, creating a script collection:
1. Powershell script to disable XD componets
2. SQL to Update DC
3. SQL to Update Monitor DB
4. SQL to Update Logging DB
5. Powershell script to enable XD componets
To execute the SQLs you'll have to enable SQLCMD-mode in SQL Manager.
In my opinion, this will provide more info about success/errors, and you can tell exactly where you are stuck if you need to open a support case.
AND, truth must be told, I ran into problems with the AUTO update. I tested the Update 3 times and on two tries the automatic procedure failed.
I was able to solve my problems this way
:
Start "Manual update". It failed after a while on step 2., but I managed to do steps 3-5 anyway. Then, because "Citrix Studio" (after restarting!) was again demanding an update from me, I chose the "AUTO Update" and that was the way it worked 100%.
When I startet with the "automatic update" option first, the update failed
AND
I had to restore my database, because Studio was
NOT
demanding to update the DB and Studio/XD were NOT working anymore.
Powershell told me after 2 lines:
Add-PsSnapin Citrix.Broker.Admin.V2 -ErrorAction SilentlyContinue


                      

Test-BrokerDBConnection


                      
That the connection failed with an error:
"DBMissingOptionalFeature"
, I assume this was because the DB was only partialy updated in Step 2 (I could verify this in the DB tables too).

11. Test all components.


Summary:
Take your time for carefully executing steps 1-3, this will help preventing issues with other important steps of the whole migration/update process and it will give you more time to focus on the XenDesktop update.

Steps 4-10
BE WARNED, don't do this live on your first try. Try it in a small test environment first! Do a restore of the DB at least once, to get familiar with the task. When you successfully managed to update to 7.5, roll back to your previous version to get familiar with a complete XenDesktop restore!

That's it, not the "piece of cake update" and Citrix is warning you about it on almost every screen, but it will add some nice features to StoreFront/XenDesktop that we all were waiting for.