Citrix has recently released Citrix Xenapp 7.6, the successor to Citrix Xenapp 7.5. I will be outlining some of the new important features below as well as explaining the new protocols implemented within XenApp/XenDesktop 7.6. Bear in mind some of these things are already in XenApp/XenDesktop 7.5 but they have now been improved after customer feedback.
The new Citrix XenApp architecture has been merged with XenDesktop and now uses the FMA (Flexicast Management Architecture) architecture rather than IMA (Independent Management Architecture). This means the Local Host Cache is also no more. Redundancy will now need to be handled at the Database side with something similar to SQL Mirroring or SQL Server AlwaysOn.
In Citrix XenApp/XenDesktop 7.6 the delivery is agent based which means a Delivery Controller is needed to handle the connections from the VMs that have the Delivery agent installed to deliver apps and desktops to the respective users.
When doing the initial install of XenDesktop/XenApp 7.6 they both come in a single install package so when you run the installer you can choose which one you would like to install.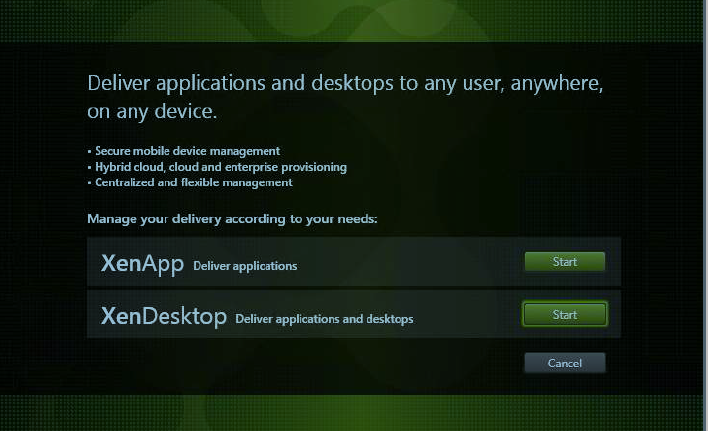 Citrix brought out XenApp 7.6 so quickly because in 7.5 key customer/administrator features were missing.
Expedite user logon:
Newly improved pre-launch technology, which creates a local-like app launch experience by expediting the cumbersome user logon process.
Session Linger & Session Pre Launch:
Session Linger Allows for the user session to stay open after the user closes the app to provide a quick app reconnect or enable the user to open a new app without repeating the logon process. By default this isn't enabled but it can be enabled via the Citrix Policies within Citrix Studio. Session Pre Launch helps users quickly access their Citrix applications by starting sessions before they are required (Bear in mind this will use an extra Citrix license)
Fast, secure anonymous access
with login bypass enables unauthenticated access to apps that contain their own authentication process and security measures.
Improved connection resiliency
with database connection leasing caches the results of successful user's connections for any number of days set by an admin.
Access apps from millions of devices
using Citrix Receiver, including devices running Windows, Mac, iOS and Android. Citrix has also now released a new version of the Citrix Receiver for the Chrome OS platform that will now allow users who use Chromebooks and Chromebases within their enterprise environment to connect to their Citrix environment.
USB 3.0 ready
, allowing Windows and Linux to provide users with the plug-n-play capability for web cams, microphones, headsets and other peripherals to enhance the user experience.
Improved graphics performance
by improving image sharpening, enhancing visually lossless compression, and extending DirectX/2D rendering capabilities.
Content Control:
New clipboard content filtering and directional control policies enable admins to control what can be copied into and out of a virtual workspace. This is good in highly protected Data Protection Environments.
Citrix Director
is now used to provide the troubleshooting information to the helpdesk via an online web interface. Citrix Director has Edgesight built in which allows Citrix Director to give the Helpdesk Analysts more information about a user's session to help track down the cause of their issues. Citrix Director can also give you information about your licenses. Director can give you application usage reports to see which applications are mostly used and by whom they're used by.
In Citrix XenApp/XenDesktop 7.6 Citrix has integrated the use of MCS (Machine Creation Services) allowing for quicker provisioning of your server or Windows desktop images. MCS has been available in XenDesktop for the past few versions but now it has been integrated just as FMA has been. Citrix has still allowed the use of PVS because a lot of Citrix/System administrators use this in their environment and Citrix didn't want to take that option away.
XenApp 7.6 on FMA is a core component of Citrix Workspace Services (CWS), the cloud-based platform that allows both partners and customers to quickly build and offer desktops-as-a-service (DaaS), virtual application delivery and mobility services from any cloud.
Integrating FMA into the new Citrix XenApp 7.6 allows administrators to keep pace with Microsoft's quick releases of new operating systems like Windows 8.1 and soon to be Windows 10.
Conclusion:
Administrators should be looking into upgrading their Citrix XenApp infrastructures right away. This is not only due to the end of life of environments like XenApp 6 or XenApp 6.5 coming, but also so they can get the best of the new features Citrix has released. Because XenApp 7.6 is merged with XenDesktop it allows for the mixed use between Server Desktops and Client Virtualised Desktops (VDI). The biggest reason we opted for the upgrade internally was for the above reasons and that the Client Virtualised Desktops would give our mission critical users the look and feel of an actual Windows desktop along with the performance benefits of using a VDI (Virtual Desktop Infrastructure) hosted platform.