As an accountant it is essential that I am able to provide accurate and timely information to management and staff. One of the challenges that I have faced is the need to report on a time period, whether it be a month, quarter, or year, and wanting to make sure that the data doesn't get changed in my financial system after the fact.
Some data change can be caused by receiving bills that still need to be paid or finding a data entry error that must be corrected during the time period that you are striving to report on. As the person responsible for keeping the books in order I want to be able to ensure accuracy in my reporting. This can be especially important at the end of a fiscal year or for any time period that I need to officially report on. I want to make sure that the recipient of my reporting gets completely accurate information.
While this process varies depending on what financial systems a person is using, it is important to develop procedures that will keep you data accurate.
In my case the financial system is Quickbooks Accountant 2012. In order to ensure that my period remains unchanged I utilize the following two tools.
Tool #1- Closing a fiscal period.
I accomplished this by utilizing the following steps:
Verify that I am logged in as the administrator.
Verify that I am in "single user" mode. If I am in "multi-user" I am able to tell this by looking at the header at the top of my screen. Here is what the header should look like: Company Name – Quickbooks 2012.

Multi-user will have that same information but note "multi-user" and your user id added at the end of the description.

If I am in "multi-user" then I need to make the switch to "single-user". (See footnote).
Under the Company menu at the top of the screen, I choose "Set Closing Date"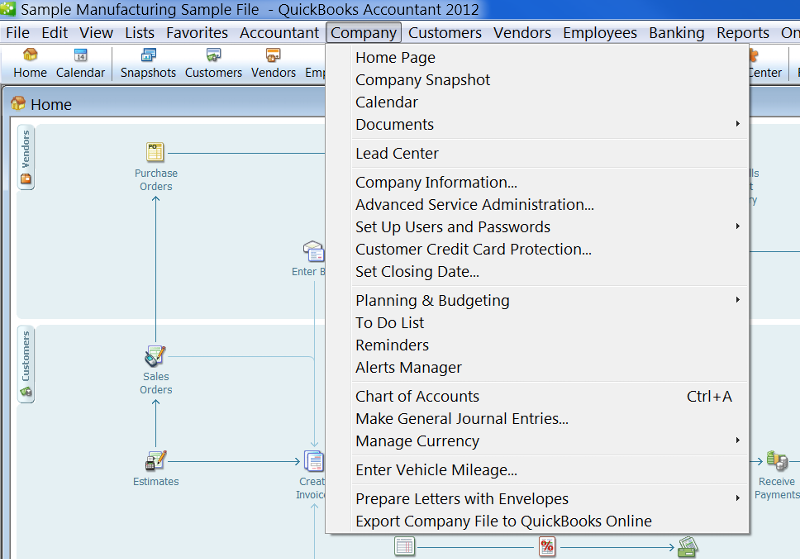 Then under Company Preferences I click on the "Set Date/Password" button.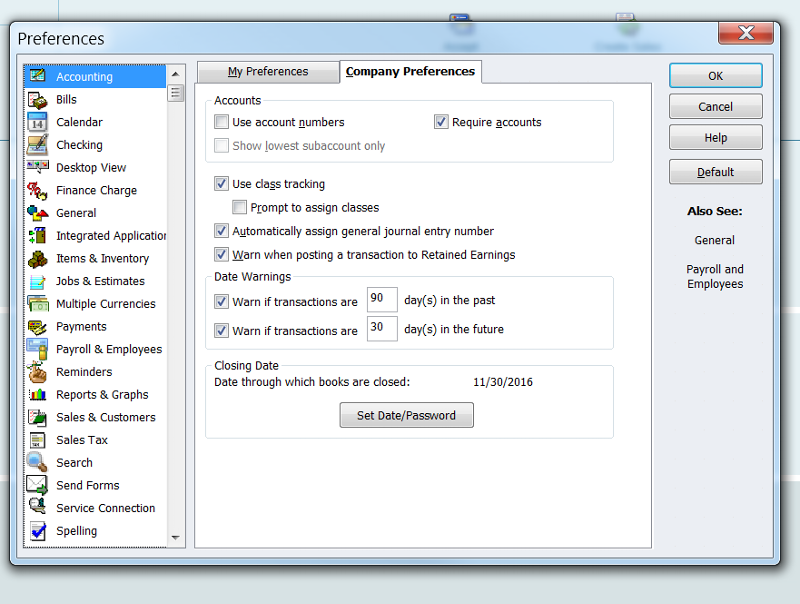 In the next screen I set the closing date and choose a password that will need to be entered to make any changes to the fiscal period.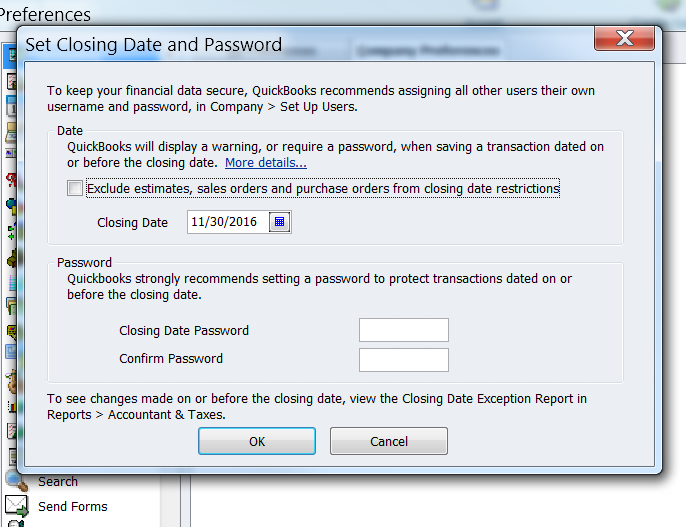 Tool #2- Audit Trail Report
The second tool that I utilize to ensure the accuracy of my reporting as a report called the "Audit Trail" report. This report allows me to view all the activity that has been done on a set of books by user and date. By utilizing this report I am able to identify any changes that may have occurred in my fiscal period. I also utilize this report periodically to review the activity that has occurred in the books.
I accomplished this by utilizing the following steps:
Choose the reports menu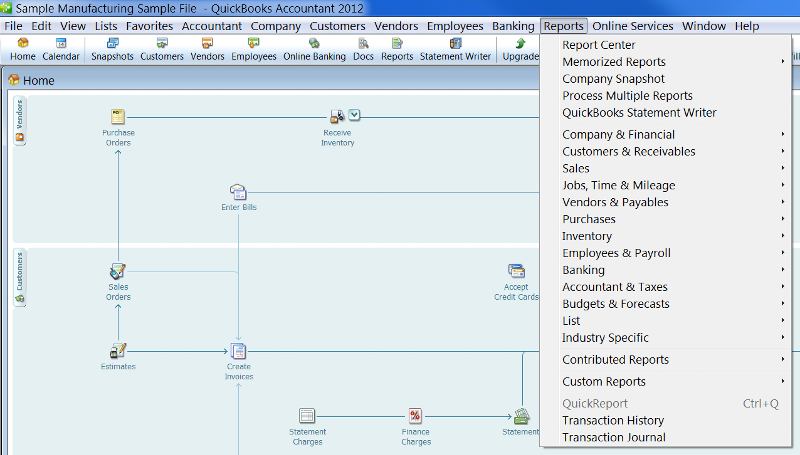 Choose Accountant and Taxes menu and click on Audit Trail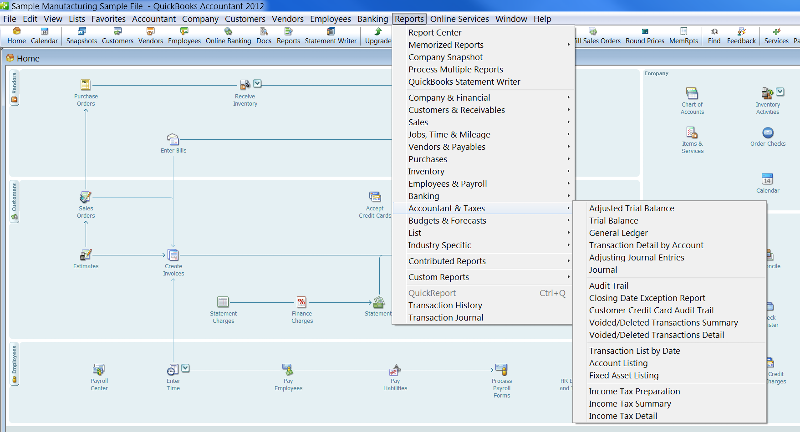 Once the report is created I choose the dates that correspond to my fiscal period.
The report then shows me what data was created, edited or deleted during my fiscal period.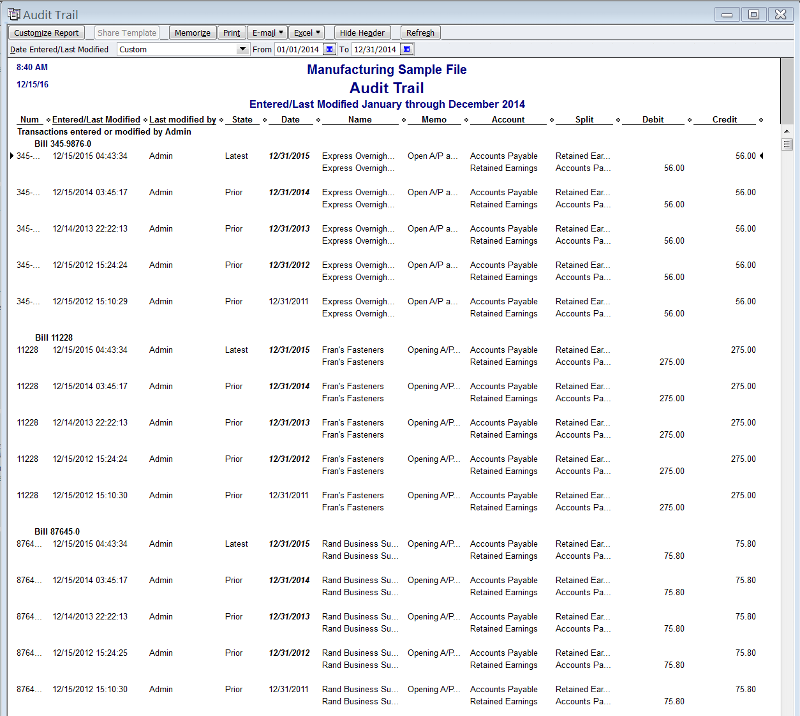 With these tools I am able to ensure that when I am reporting financial data on a particular fiscal period it will remain accurate.



========================== ========== ========== ========== ========== ========== =======
Footnote: Changing from "multi-user" to "single-user"

I accomplished this by utilizing the following steps:


Click on the File menu and Choose Switch to Single-user Mode
Note: If you have any other users who are currently logged into the books you must ask them to log out.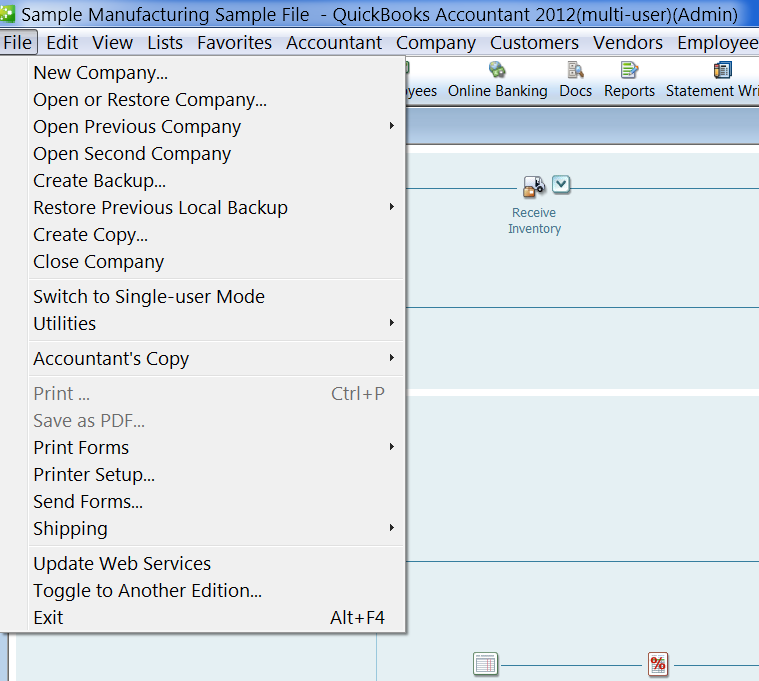 Quickbooks will close all the open windows and notify me that I am now using this file in single-user mode.