This article will take you step-by-step through the basics of ad creation on facebook. You will learn how to create ads for mobile newsfeed, desktop newsfeed, and right column.
1. Login to your Facebook account. In the left column, click on "Create Ad".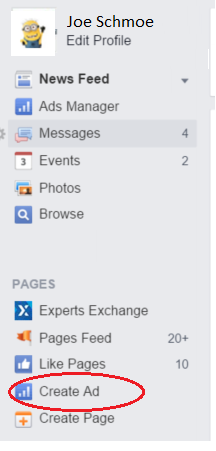 2. Choose the appropriate campaign objective from the list provided. You should choose the objective which best describes the goal and purpose of your ad. For example: If the goal of your ad is to send people to your website to purchase something, the best objective would be, "Increase conversions on your website".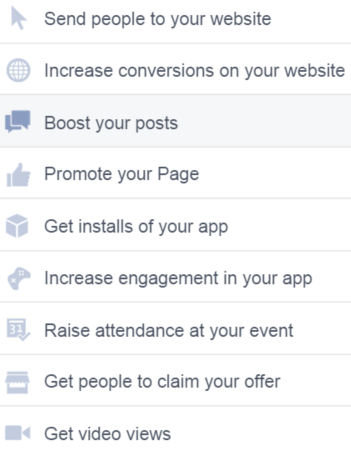 3. Depending on the objective you chose in Step 2, you will enter the Facebook page or website you want to send people to from your ad. Note: if you want to promote an event or an offer, you have to create these on your page
first
.
4. Next, choose your target audience is for this ad. You have the option to select from specific geographic locations, age, languages, interests, occupation, education level, and much more. To learn how to create a custom audience, please refer to my article about
creating custom audiences
.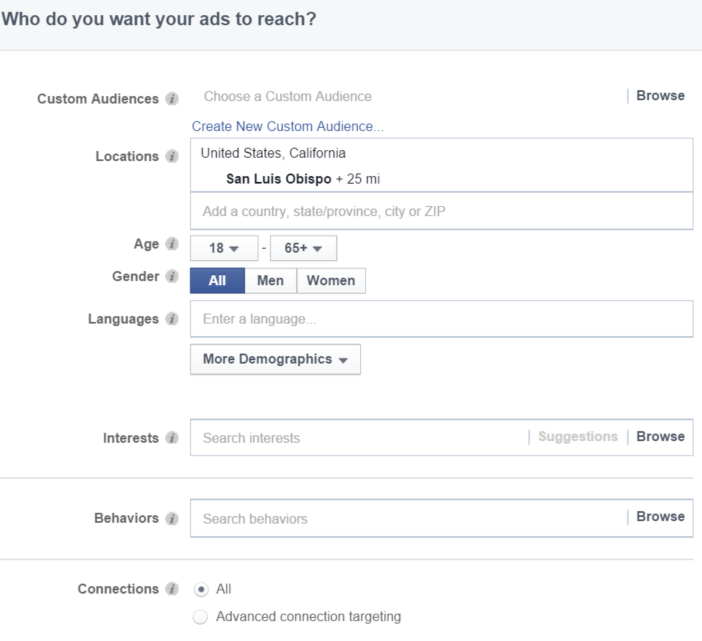 5. Select how you'd like to bid in the advertising auction and enter your budget. You can bid on Cost per Click (CPC), Cost per Thousand Impressions (CPM), or other goals such as likes or reach. You will need to select your daily or lifetime budget here as well. To learn more about bidding and budget, please visit:
https://www.facebook.com/help/527780867299597/
6. Select the image you want to display for your ad. The recommended image size for a Facebook ad is 1200 x 628 pixels (Facebook will adjust your image to best fit in the placement).
7. Create your headline, ad copy, and select a call to action button (optional). The Facebook headline can be up to 25 characters and the ad text can be up to 90 characters.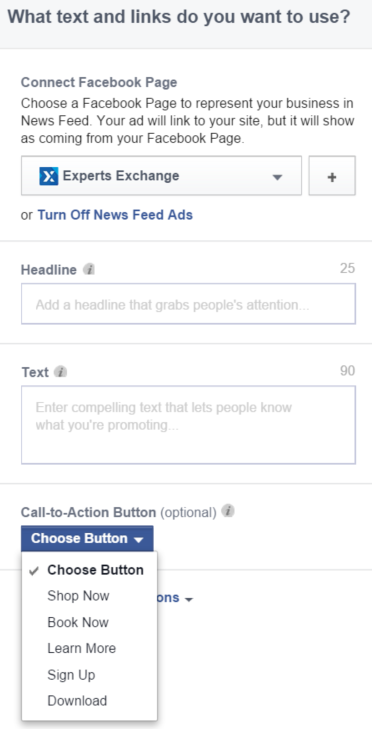 8. Choose if you want your ad to be displayed on mobile newsfeed, desktop newsfeed, or right column. You can choose all, or any combination of these options.
9. Finally, click "place order", and you've created an ad!