Why would you want to link Google Analytics to Google AdWords? After linking them, you can:
Import goals and transactions from Analytics
View site engagement data from Analytics in AdWords
Create remarketing lists in Analytics to use in AdWords for ad targeting
View your AdWords CPC data together with your Analytics site engagement data
Before you start the process of linking your Google Analytics account to your AdWords account, you will need to verify you have admin access for your AdWords account (located in account settings) and edit permissions for your Google Analytics account (located in Admin-> User Management).
1. Sign in to your AdWords account and click the "Tools" tab in the top menu. Select "Google Analytics" from the dropdown menu.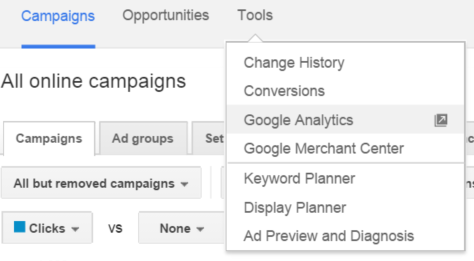 2. Google Analytics will open in a new tab. In this new tab, click on "Admin" in the top menu.
3. Under the Account column, choose the account you want to link to your AdWords account. In the Property column, choose the Analytics property you want to link and click "AdWords Linking". Check the box next to the AdWords account you are linking with your Google Analytics property and click "Continue".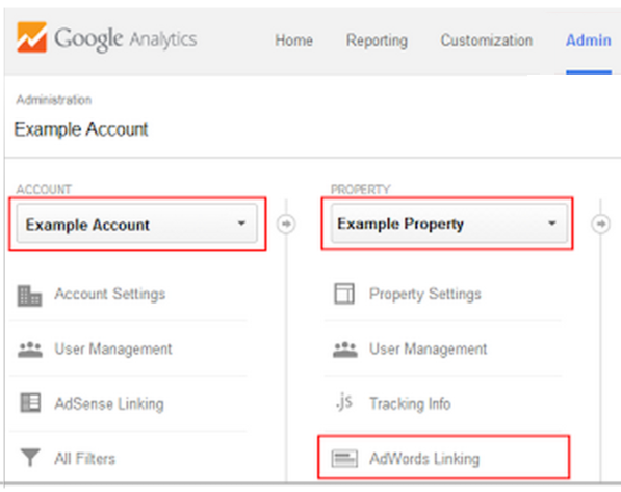 4. Under the 'Link configuration' section, enter a unique name to identify your linked AdWords account and select the Analytics views in which you want the AdWords data to be available. Note: Most users will only need to link one group. You will only need to link multiple groups if you have multiple AdWords accounts which you want data to flow between these accounts and your Analytics.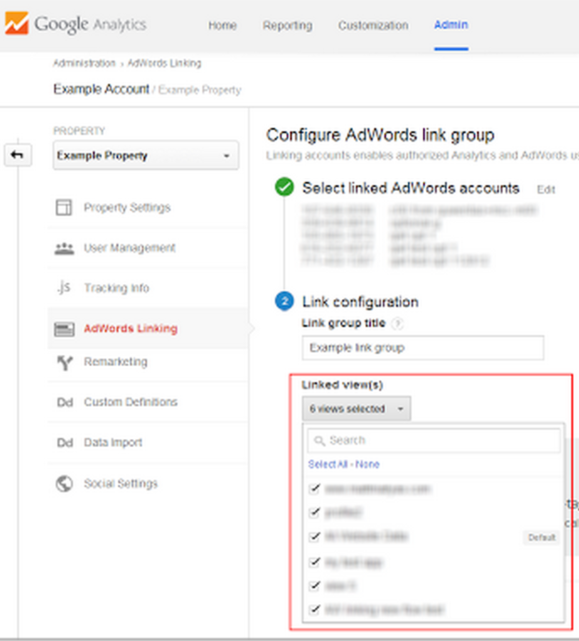 5. The account linking process will enable auto-tagging for all your linked AdWords accounts. If you've enabled auto-tagging in AdWords, you've already done this.
6. Click the "Link Accounts" button, and you're done! If you opted to keep auto-tagging on, Analytics will start associating your AdWords data with clicks. With your linked accounts, you can import your Analytics goals, view site engagement in AdWords, and create remarketing lists to use in AdWords targeting.