The
Diagnostic and Recovery Toolset (DART)
is used to troubleshoot and repair Windows 7 and later operating systems, including Windows 2008 and R2 64-bit servers. More information about DART can be found at
http://technet.microsoft.com/en-us/windows/jj190826.aspx
.
Versions:
DART 7.0: Windows 7, Windows Server 2008 R2
Latest version of DART: 8.1: Windows 8.1 and 2012 R2.
You need to customize the DART / ERD ISO images by updating drivers / Debug tools etc. Once you have this image, mount this ISO image to defective Virtual machine or Physical server (try connecting Remote consoles like DRAC /iLO / Vcenter).
Boot server from mounted ISO (Boot from CD / DVD option you need to select)
You need to wait until Windows loads the boot files.

Click on "Yes" to initiate network connectivity in the background.

Click on "Yes" to Remap the drive letters.

Click Next to continue. Select the Operating system from below screen and click on "Yes".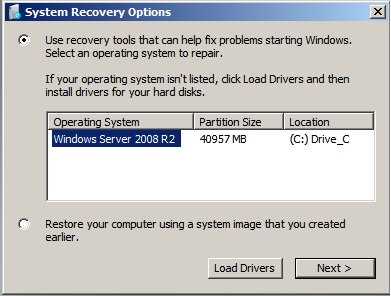 Below image shows for Windows Server 2003 / Win XP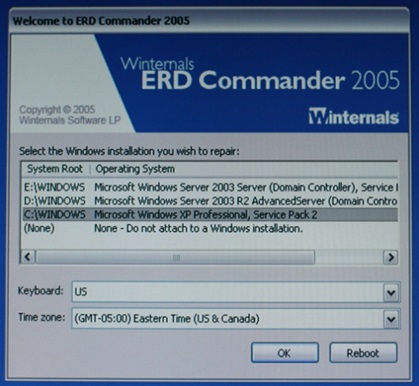 You need to click on Microsoft Diagnostics and Recovery Toolset.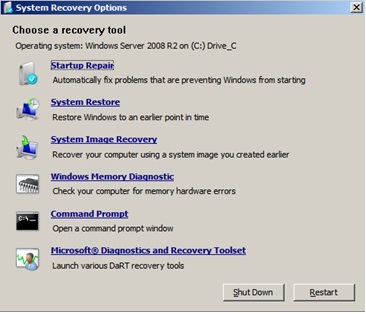 You will get below screen which contains all the troubleshooting tools, Based on your problem you need to select the tools,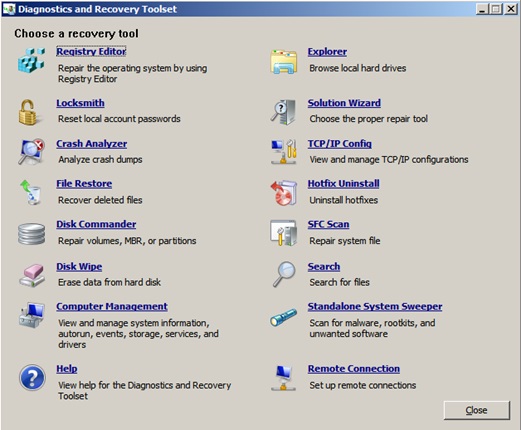 Most of the Reboot or OS problems are loading issues, or there might be a problem with Services / Drives, Click on Computer management to get services window. You can select the Problematic service and disable that service / Driver.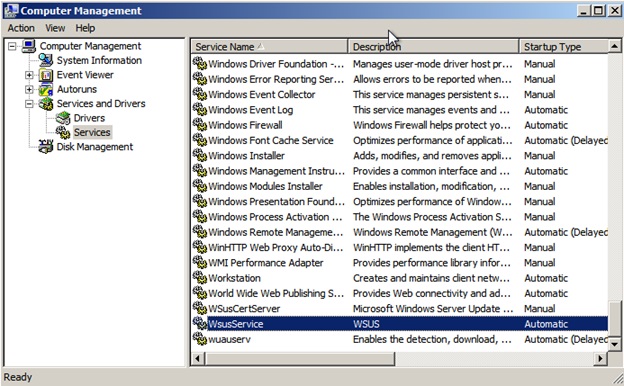 Close all the dialog boxes until you can get to the "Shut Down" button. Reboot the server.
Other DART tools information
DISK COMMANDER:
The
Disk Commander
can be used to salvage or repair partitions, or volumes and even repair MBR
TCP/IP CONFIG:
The
TCP/IP Config
utility helps you to display and set a TCP/IP configuration. To enter IP address configurations.
HOTFIX UNINSTALL:
This removes hotfixes or service packs from a system that fails to boot.
SFC SCAN:
This helps you check system files, dlls and repair any that are corrupt or missing.
STANDALONE SYSTEM SWEEPER:
The Standalone System Sweeper utility helps detect malware or other unwanted software, and alerts you to potential risks
REMOTE CONNECTION:
Remote connection helps us to get in to any remote desktop or set up any remote connections.
Further References: