In the Microsoft Windows family of OS, error number 0x800CCC0E arises due to conflicts in Outlook with Simple Mail Transfer Protocol (SMTP) Server. The error message can be displayed in any of the following ways:
SMTP, Port: 25, Secure (SSL): No Socket Error: 10051, Error Number:0X800CCC0E
SMTP, Port: 25, Secure (SSL): No Socket Error: 10060, Error Number:0X800CCC0E
SMTP, Port: 25, Secure (SSL): No Socket Error: 10061, Error Number:0X800CCC0E
Cause Of The Error
Due to a built-in behavior in Microsoft Outlook, error number 0X800CCC0E occurs. When Windows Mail or Outlook cannot make a proper connection with the SMTP Server then you are restricted from sending email messages. However, if you are struck with error 0X8000CCC0E, you need not to be panic as this is a common problem and can be easily fixed.
How To Deal With Outlook Error 0X8000CCC0E
In order to resolve Outlook error 0X8000CCC0E, you can use any of the following methods:
Step1: Start Outlook In A Safe Mode
The steps to start Outlook in safe mode depend on the Operating System that is installed in your local machine.
For Windows Server 7, 8, 8.1 or Windows Vista
Click on Start.
Type Outlook.exe/safe in the run text box.
Press Enter.
For Windows Server 2000, 2003 and Windows XP
Click on Start.
Click on Run
Type outlook.exe/safe
Click on OK.
Step2: Checking Of Email Profile
In order to check whether your email profile works correctly or not, you can create a new profile and configure it with an Outlook profile as a default profile.
Location of default Outlook data file
Go to Control Panel and click on Mail.
A 'Mail Setup-Outlook' dialog box will appear in which you need to select Show Profile.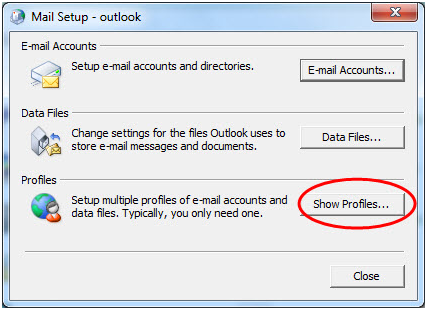 Select the current Outlook profile and then click on Properties.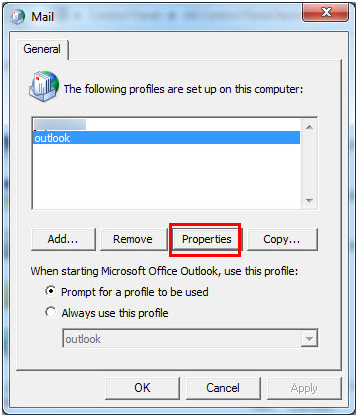 Click on Data Files in the mail setup-outlook dialog box.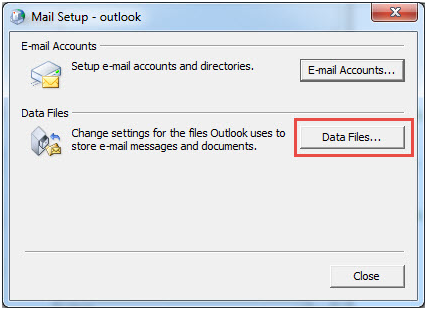 In the Account Setting, note the location and name of the default data file of your profile.
Click on Close.
Create a new Outlook profile:
On knowing the location and name of default data file of your profile you can either use auto account setup or you can manually create an IMAP or POP3 email account.
Configure your new Outlook profile as default
See whether the new profile is working correctly. If it found to be working effectively then you can set it as new default profile and move your email messages to it.
Open General Tab of the Mail Dialog Box.
Select Always Use This Profile from the dialog box.
Click on Ok in order to close the mail dialog box.
Deleting Suspicious Email From Mailbox
Suspicious messages creates blockage in receiving error messages in Outlook. If you find any suspicious messages in the mailbox then you can delete them by any one of the following methods:
Make a contact to your ISP (Internet Service Provider) and ask that the suspicious messages be deleted
Access the mailbox using the ISP and then delete the suspicious messages.
Clean The Messages That Are Struck In The Outbox
The messages that are struck into the outbox need to be cleared as they create a hindrance in sending the email messages. If you find any messages struck in outbox then you can follow these steps in order to clear them:
Open Outlook.
Click on Send/receive tab and then Work Offline.
Select Outbox and perform any one of the following tasks:
Move the messages to the draft.
Delete the messages.
Again click on Send/Receive and de-select rhw Work offline option.
Conclusion
: For trouble-free performance of Microsoft Outlook, it is important that the application is properly configured. However, to fix error 0X800CCC0E, any of the above mentioned methods can be adopted as a work around and surely a solution will be found.