This article may be useful for troubleshooting your PC.
Power Supply -
no lights or fans running
If you have no lights or fans running then either you power is bad, turned off (check switch) or the power supply needs to be replaced. That's a relatively easy fix.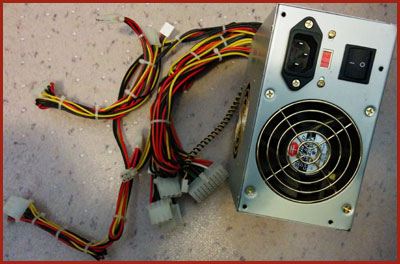 Other Possibilities
If the power supply is not your problem then you may want to reconsider repairing your PC. Some items are easier to repair than others. Depending on the age of the PC it may be wiser to put money towards a new PC rather than invest in the old one.
Memory
If you are OK with replacing a power supply you might consider replacing the memory. Typically a PC will give you an audio alarm or a visual indication of bad memory so it's not the same symptoms as the power supply.
CPU
CPU is also fairly easy to replace but you will need to identify the CPU for your system board. If you have a similar PC you might try swapping a known good CPU into the problem PC. There are lots of places selling used CPUs for bargain prices so it might be worthwhile to order one. Many will let you return the CPU as long as you don't damage it.
You should probably invest in some thermal paste if you are going to replace the CPU.
System Board
System boards can be replaced but it probably isn't worth the effort on an older computer. It can be a nightmare just matching up system board to your model and the cost can be substantial. My recommendation is to find a budget PC somewhere like Dell.
I don't recommend Windows 8 unless you have tried the Operating System. Windows 7 is the Operating System of choice for now. Windows 10 is "in the pipe" and will be a free upgrade for Windows 7 and Windows 8.