*Adobe Acrobat 9 was used for this article. Particular steps may vary depending on software versions.
Adobe Acrobat has many, many variables that my be utilized to customize your forms for clarity and ease of use. The Form Editing Tool will be your best friend.
Start by creating a framework of your form in Word and converting it to Adobe—see
this article
on getting started. Once you have designed and named your form fields, right-clicking and selecting Properties will allow you to customize them further.
You can make a field
required
: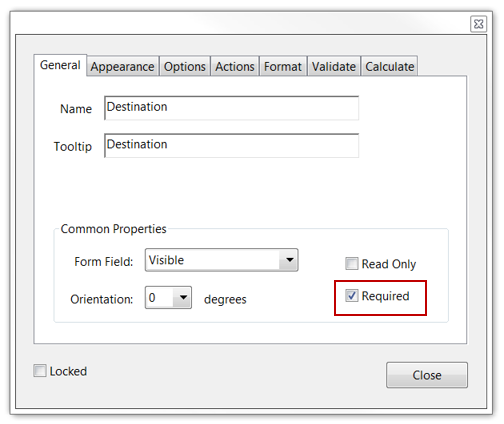 This will outline the field in red for the user to signify they must complete the field.

You can change the
alignment
of the text entered in a field: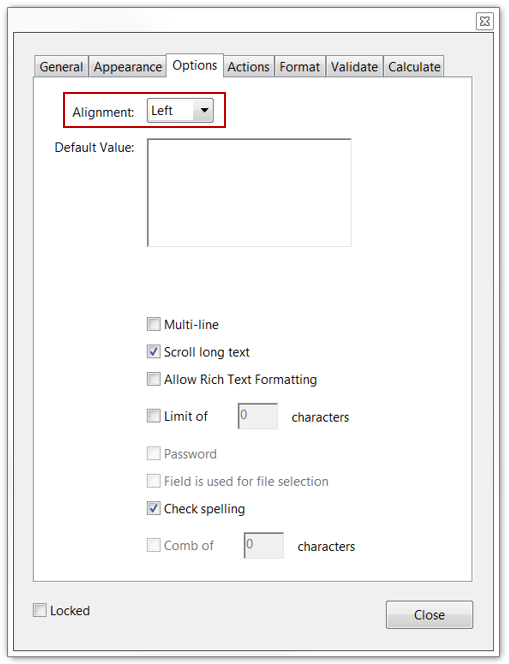 Results:

(Left)

(Center)

(Right)
You can enter a
default value
to populate the field with: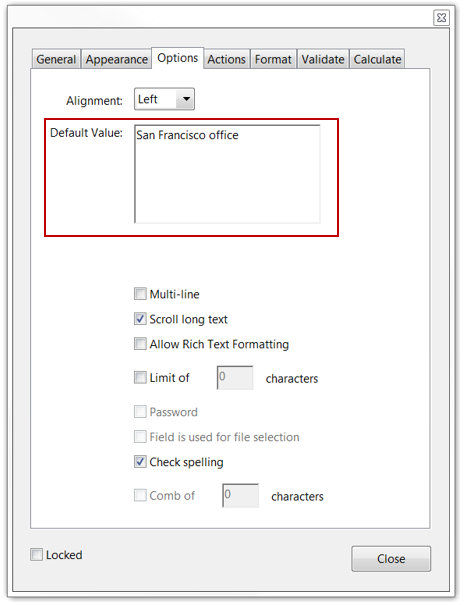 This information will automatically appear in the field:

but may be overwritten:

Selecting
Multi-line
allows you to hit Enter in the field to add more than one line of information: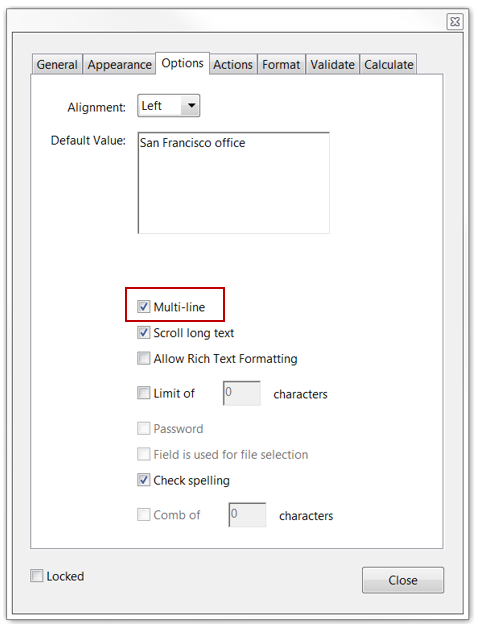 The font will automatically shrink to accommodate this.

Selecting
Scroll Long Text
will add a scroll bar to the far right of the field if you enter enough information: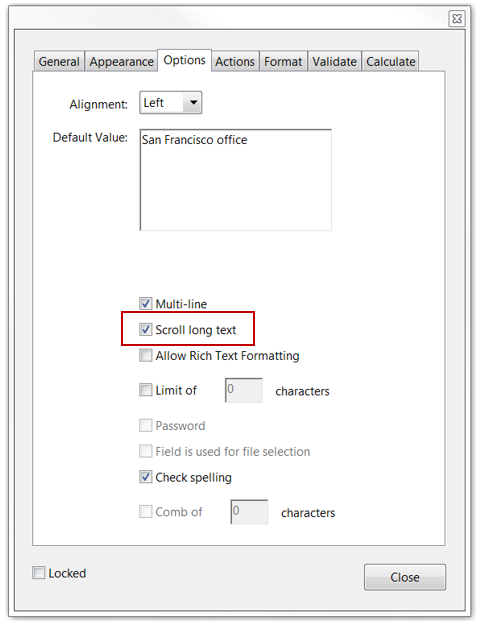 Selecting
Allow Rich Text Formatting
will allow you to edit the font: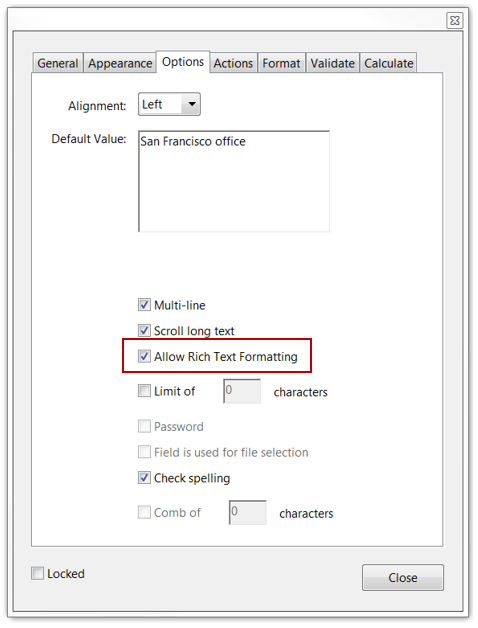 With this option activated, right-clicking in the field will bring up the formatting menu: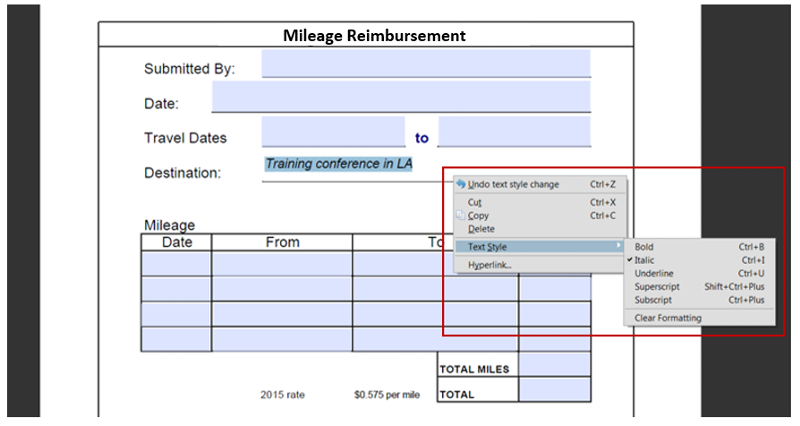 Selecting
Limit of X Characters
will prevent the user from typing more than a specified amount in the field: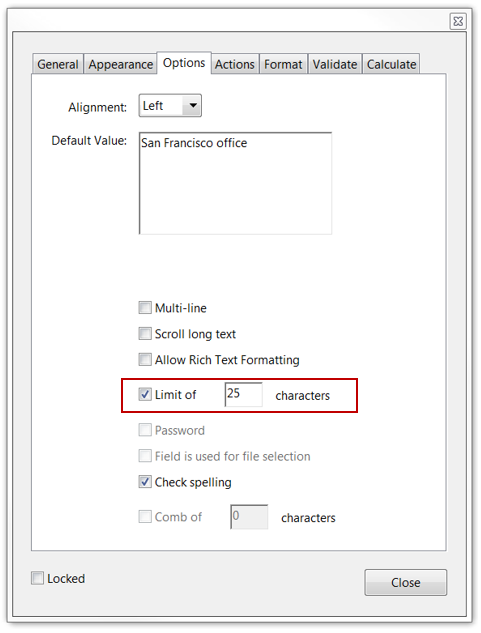 Typing will stop when the character limit is reached:

Selecting
Check Spelling
will result in the spell checker line underneath any word the spell checker does not recognize: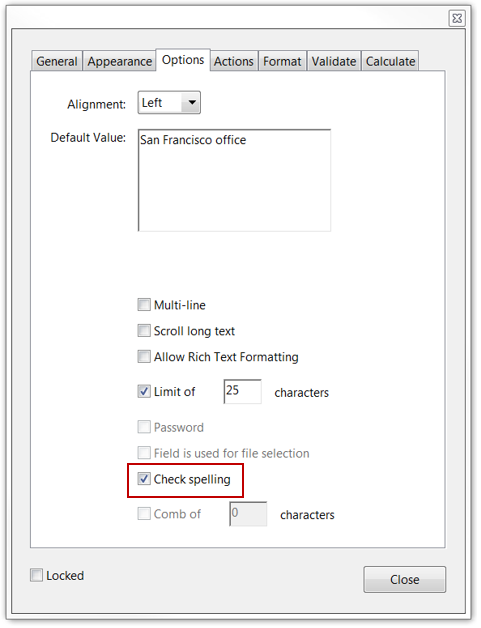 __________________________
__________ __________ __________ __________ __________ __________
Notes:
This is a second look at Adobe form editing. The form function has many, many options to explore.