What's a UDID?
If you're involved in developing, testing, or even reviewing an iOS application that's in beta, then at some point you may need to know the UDID for any iOS devices that you'll be testing on. What's the UDID? It stands for
U
nique
D
evice
Id
entifier, and much like it sounds, is a unique identifier for each and every iOS device. Knowing this number is crucial for granting a specific device permission to run an app that's still in development and not yet released to the public. This way, developers can ensure that their unreleased apps aren't ending up on devices they shouldn't!
OK, I've Just Been Asked for Mine
Great! Let's assume you've been invited as a beta tester for some cool new app. (Lucky you!) The developer has asked you for your iPhone or iPad's (or even an iPod Touch's) UDID so that they can set the provisioning profile that'll allow your device to run the beta version of their app. It's easy. Here's what you do:

Step 1: Connect Device to Computer
Connect the device to a computer that's running iTunes. Ideally, you've already got a computer that you synchronize with or backup your iDevice to. Use that one. (If not, then you'll need to get iTunes on a system that you can attach the device to. Just head over to
http://www.apple.com/itunes/
to get the iTunes installer. It's ok, I'll wait.)

Step 2: Launch iTunes
If iTunes hasn't launched already (in most default scenarios, it'll launch automatically when you attach the device), go ahead and start it.

Step 3: Open the Information Screen for the Device
Near the upper left of the iTunes window, find the icon for your device (it'll look like an iPhone or iPad, depending on what you've connected) and click it. This will switch iTunes to showing the information for the device.

Step 4: Find the Serial Number
In the "Summary" tab for the device, look for the Serial Number field. The screenshot below shows its location.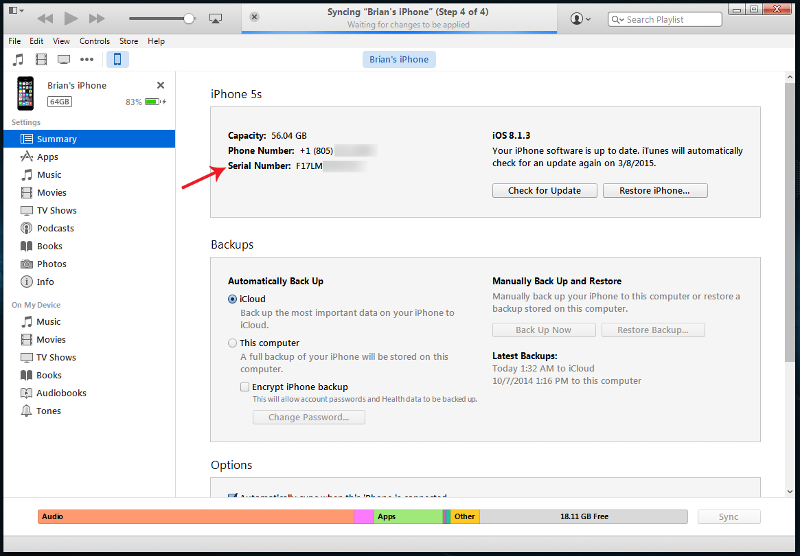 Step 5: Click on Serial Number Until UDID is Displayed
The Serial Number field has many more options that are displayed after you click on the field. In the version of iTunes I'm using, the UDID is displayed immediately after the first click on the Serial Number field. (Additional clicks would cycle to other types of technical data about the device. If you accidentally click past the UDID, just keep clicking until it cycles back to it.)


Step 6: Copy the UDID
The UDID is a large string of characters, and you can't click and highlight to select them like you would for most things. However, you can right click and then a copy option will appear. Do that, and you'll now have the entire thing saved to your clipboard.


Step 7: Done!
Now all that's left is to paste the UDID into whatever message or document you need for communicating it to the developer who has requested it. With that UDID value, they'll be able to allow your device to run the app that you're helping to test.
Hope this article helps :-)