Cell phones contain everything nowadays; our whole lives in one single device. With important data, contacts, photos, emails, credit card information and much more, our phones can be convenient yet detrimental if ever lost or stolen.
Use these steps to prevent loss or to easily track and find your lost or stolen device.

Find your Apple Device
Find My iPhone
is the perfect app to use on your desktop or on your phone when trying to find any Apple device. It allows you to find, lock or erase data from your iPhone. To set up your phone so that you can easily track and find it if you were to ever lose it, follow these steps.
To set up
Find My iPhone
, make sure your phone's GPS location is on. This will help in finding your device if it was ever to get lost or stolen.
Go on your phone and select Settings > iCloud > Find My iPhone
​​Tap the toggle to turn on your GPS tracking for the app. This will allow you to track your device.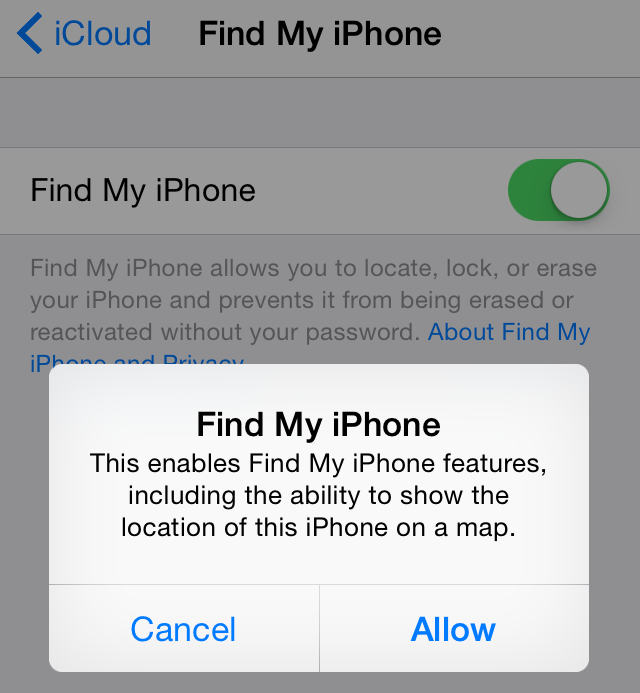 Now if you ever lose your cell phone you can use a desktop computer or any other device to find the location of your phone.
Follow these steps to find your device through a desktop:
Go to www.icloud.com
Enter your Apple ID and password
Select Find My iPhone
As long as your location services is turned on, you should be able to see the location of your phone.

From here, you can select Play Sound to try locating your phone if it is nearby. Or you can select Erase iPhone to permanently erase all data on your phone if it is stolen.
The most useful option is Lost Mode. The next section will go more in depth into this selection.
​​Even if your phone is off or offline, you can still select
lock, erase
or go in
Lost Mode
. The next time your phone goes online, your selections will be activated.

Lost Mode
The
Lost Mode
will automatically lock your phone. If you don't have a password, this selection will allow you to remotely make a password for your phone.
Lost Mode
also allows you to send a personalized message to your phone that includes contact information in case a good samaritan finds it and tries to reach you. Your location services will also automatically be turned on if it wasn't on before.
All this can also be done through another phone, however the
Find My iPhone
app must be downloaded on that device for you to be able to track your phone that is lost.
Once the app is downloaded, enter your Apple ID and password and then select
Action
on the bottom of the screen. This will show the same options as you would see on the desktop:
Play Sound
,
Lost Mode
,
Erase Phone
.
Find your Android Device
To track your Android device, make sure
Location and Google search
is turned on under your
Location services
. Now, you can track your phone through your Google account on a desktop or through the
Device Manager
app.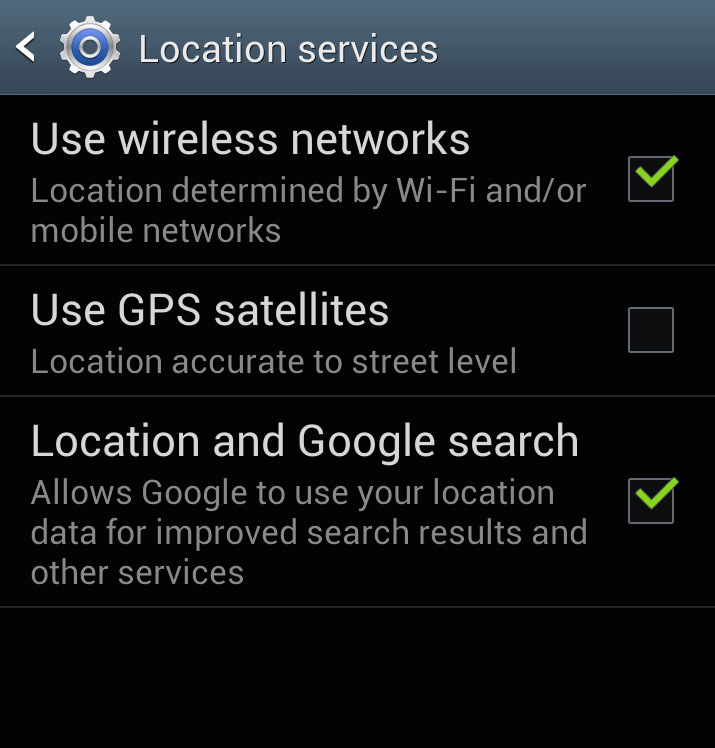 Follow these steps to find your Android device through your desktop:
Sign in to your google account
You will now get a description on where your device was last located.
To do this on another device instead of on your desktop, download the
Android Device Manager
on the device you wish to use to find your lost phone and sign in through your Google account.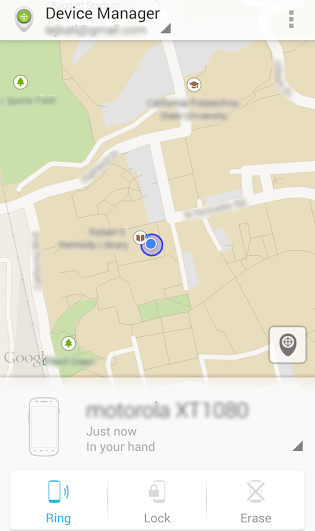 Hopefully this helps you to not only prevent losing your iPhone or Android and all your data on your device forever, but also to help track down your lost or stolen phone.