Google Hangouts can make meetings with large groups more convenient than ever. Regardless of what device everyone is on, you can chat and create a video call for up to 10 people. Synched with your Gmail account and Google Calendar, Google Hangouts is simple and easy to use.
Use these steps to get started with using Hangouts:
On Your Phone
Sign in through your Gmail account.
Select the pencil icon on the top right corner to add people to your chat or video call.
Enter in the email address of the people you wish to be added into your chat and then click Done.
You can now chat, call or video call with the people you added regardless of what device they are using. Select Video to start a Google Hangout.
Using the toolbar above on the Google Hangout, you can easily add people into your group chat as well.
Through Your Gmail Account
Start a chat with anyone through your Gmail account on your computer.
If you're receiving a call, you will get a notification on the right hand side of the screen like show below.
Google Calendar
You can also start or join a Google Hangout straight from your Google Calendar. Just select
Join Video Call
after clicking on the event and you will be directed to the Hangout. You must enable the video calling tool to allow this if you created the event.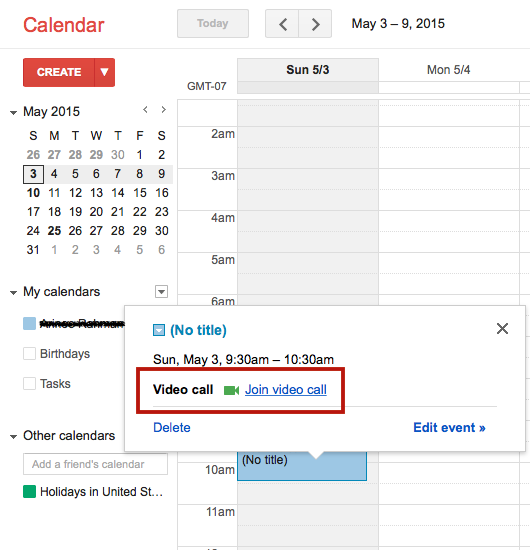 Hangouts on Air
You can also record a live video through Google Hangouts and easily post it on the web. Visit
https://plus.google.com/hangouts/onair
and select
Create a Hangout on Air
.
You can then give the video a title and description and then select the audience for the Hangout. You can also choose whether you want to post it right away or have it posted on a later date or time.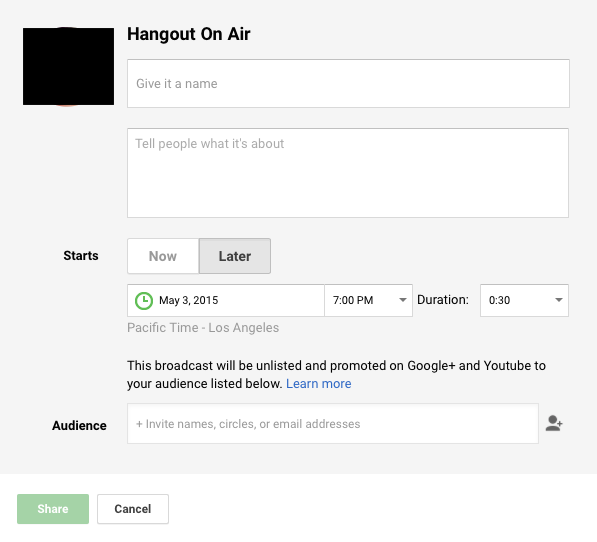 Hopefully this guide helped you find a new way to organize your business meetings and stay in touch with large groups of people.