In this era, as you know, cybercrime and other sorts of frauds using the internet has increased day by day. We should protect our information assets and confidential information from getting exploiting by the attacker or intruders. Most of the fraud today is performed using email services. Intruder or Imposters send the emails to you pretending that the emails are coming from authenticated users and thereby get confidential information from you or about your organization. The imposter may manipulate or modify the email messages or attachments according to their benefits.
To protect from e-mail frauds using MS outlook and to save the messages from intruders, Microsoft Outlook provide a mechanism to deal with it known as digital signature and encryption of email messages.
Digital signature means digitally sign your document which identify the source of document (i.e. the documents is coming from or associated with the intended person which is sole owner of the document). In simple language a digital signature indicates the authenticity of a document. MS Outlook digitally signed the email using a digital ID formally known as a "digital certificate" which helps to prove the source identity. A digital signature helps prevent message tempering to protect the authenticity of your email message.
Before you digitally signed an e-mail message you need to create digital ID. Follow the steps below for creating digital ID that is being issued by certification authorities.
Step 1:
Click
file
menu in MS outlook and choose
option.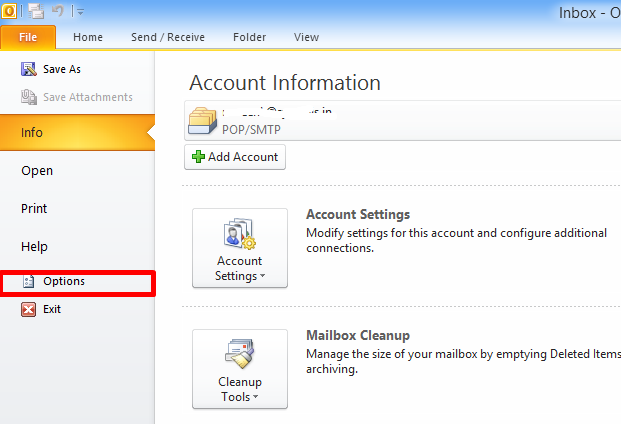 Step 2:
Select Trust center and click Trust center settings under Microsoft outlook trust center.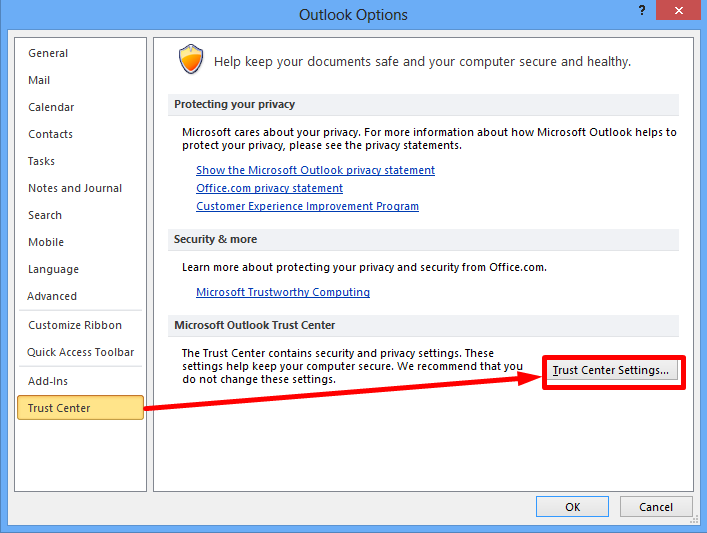 Step 3:
Select Email security tab and click get digital ID under Digital IDs certificates.
Step 4:
Your web browser will open and display various certification authorities. Choose one from them and register yourself to get digital ID. After successful registration the certification authority will send you digital ID through email. Use it to digitally sign the email message.