MS outlook is a premier email client that enable you to send and receive the e-mails with various file formats of attachments such as document files, media file, and many others formats. There is some scenario occurs when a receiver of an e-mail message encounters an error at the time of opening or saving an email attachment in outlook. Microsoft outlook pops up an error that is "Cannot create file: file name. Right-click the folder you want to create the file in and click Properties on the shortcut menu to check your permissions for the folder".

You know that you are fully authorized to access this attachment as you have previously opened such attachment from the concerned sender. So what was the reason of this error? Here we will discuss the possible reasons and provide methods to resolve this error.

First of all you should know how the entire process is working behind the opening of outlook email attachment file. A temporary copy of an attachment is created when you open email attachment of outlook and stored in secure folder "Outlook Secure Temp Folder" on your computer. This folder is a hidden folder you cannot browse it in window explorer until you know the correct path to it.

Outlook secure temp folder stores a temporary copy of email attachment that has been deleted when you close outlook. But if you close outlook without closing the opened attachment then the copy of attachment will not be deleted from secure temp folder. This copy will remain in the hidden folder. If you open this attachment next time then outlook will create a new copy of that attachment and store it in secure temp folder with a number suffix at the end of file name.

For example, if form.xlsx is the name of attachment then outlook will create form (02).xlsx as a new temporary file. If outlook will not be able to remove this new copy of the file from temp folder, then next time you open the attachment another copy of attachment will be created and this new creation of temporary file will keeps on repeating till it will reach the limit of 99. When you try to create 100th copy of attachment in temp folder, outlook will pop up error message "cannot create file…."

Step 1:
Open
Run
from
start
window explorer menu and type
regedit
, Click OK.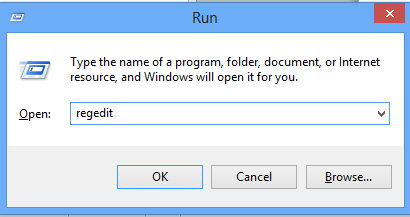 Step 2:
Navigate and click the following registry key according to the version of Outlook:
For Outlook 2010:
HKEY_CURRENT_USER\Software
\Microsoft \Office\14 .0\Outlook \Security\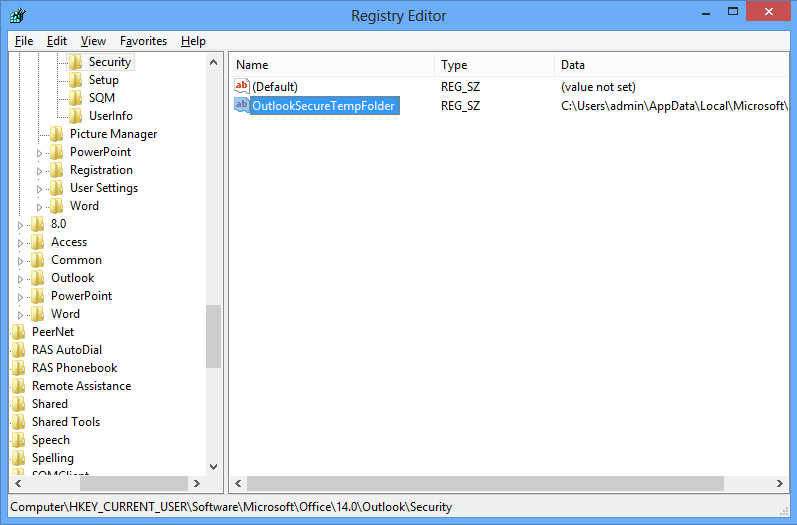 For outlook 2007:
HKEY_CURRENT_USER\Software \Microsoft \Office\12 .0\Outlook \Security\
For outlook 2003:
HKEY_CURRENT_USER\Software \Microsoft \Office\11 .0\Outlook \Security\
Step 3:
Follow one of the three methods given below:
First Method
1. After locating the appropriate registration key, Double click on
Outlook Secure temp folder
and copy the path from the
value data
field.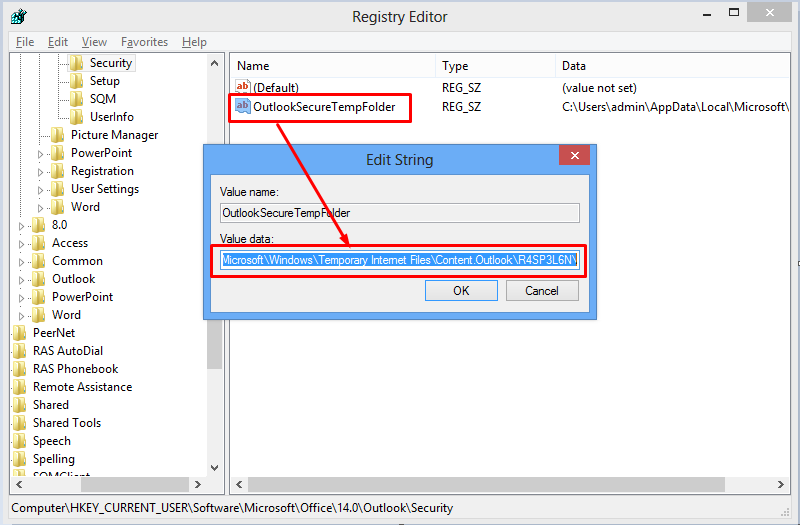 2. Open search option from window explorer and paste the path here and click enter.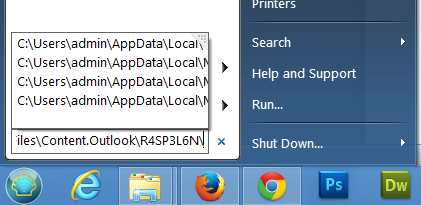 3. The Hidden folder will open that contains temporary files, simply delete the temporary files from here that could not be deleted (as they normally are) while exiting outlook. Don't worry this process will not delete the original saved attachments.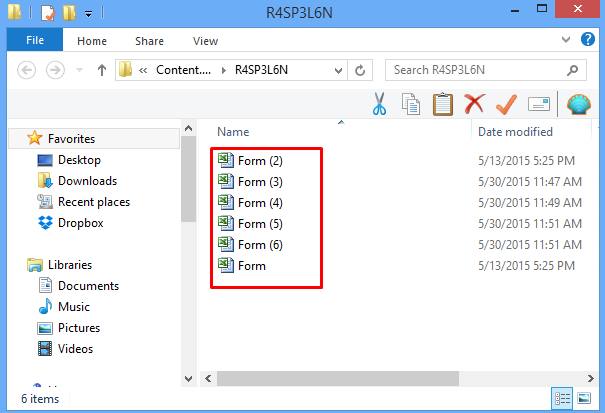 4. Now try to open that attachment from the outlook it will not show any error.
Second Method
1. Force outlook to use a specific folder to save temporary files.
2. Create a new folder in drive C and rename it as
temp0
(or whatever you want but not temp)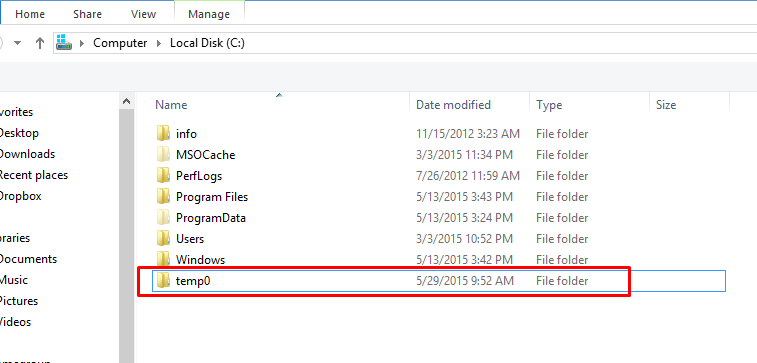 3. Now put
C:\temp0\
as a path for the temporary file in
value
data
field which is open by double clicking outlook secure temp folder and then click OK.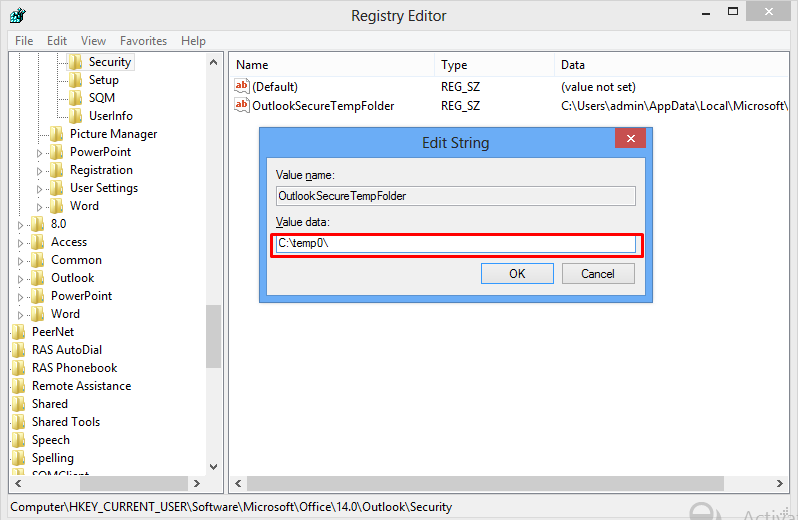 4. Exit registry editor and restart computer.
5. Open attachment now from Outlook.
Third
M
ethod
1. Delete the registry key that stores the path to
Outlook secure temp
folder.
2. Then open outlook a new registry key with new value will be created, this will be associated with new secure temp folder which is used by outlook now onwards.
3. Open attachment now it will not show any error.
4. This process will not delete old secure temp folder, it simply gets unusable or orphaned and consumes space on your system.