My Situation
:
In 2013 I was asked by a friend of mine who is a web developer to help him set up a cloud based Linux Server that could be used for developing his ongoing web projects. I spent a fair amount of time looking at the various hosting companies, comparing costs, specs and so on. Fortunately I stumbled across DigitalOcean via a Twitter Advertisement and decided to give them ago - I haven't looked back.
Pricing and Spec
:
The DigitalOcean price plans are highly competitive. I've previously had a VPS with 1&1 and was paying around $35.00 a month for a small server with 512MB, 1 Core Process and a 20GB Hard Drive. I was very happy to see that DigitalOcean was offering a near identical server for a mere $5.00 a month, the difference being that DigitalOcean provided an SSD Drive as an alternative to a standard Hard Drive.
More information on pricing can be found here:
https://www.digitalocean.com/pricing/
DigitalOcean provide a Backup Service for their droplets charged per month at 20% of the cost of the virtual server. Snapshots however are provided free of charge but do require a reboot of the server.
For more information see here:
https://www.digitalocean.com/community/tutorials/digitalocean-backups-and-snapshots-explained
Deployment time
:
When deploying a DigitalOcean Droplet you are presented with a well-designed and easy to use interface to select the size of the droplet, the Datacentre/region you want the droplet to be deployed, the distribution image you would like to deploy and any additional settings for Backups and Private Networking etc. Images of the process are below for your reference.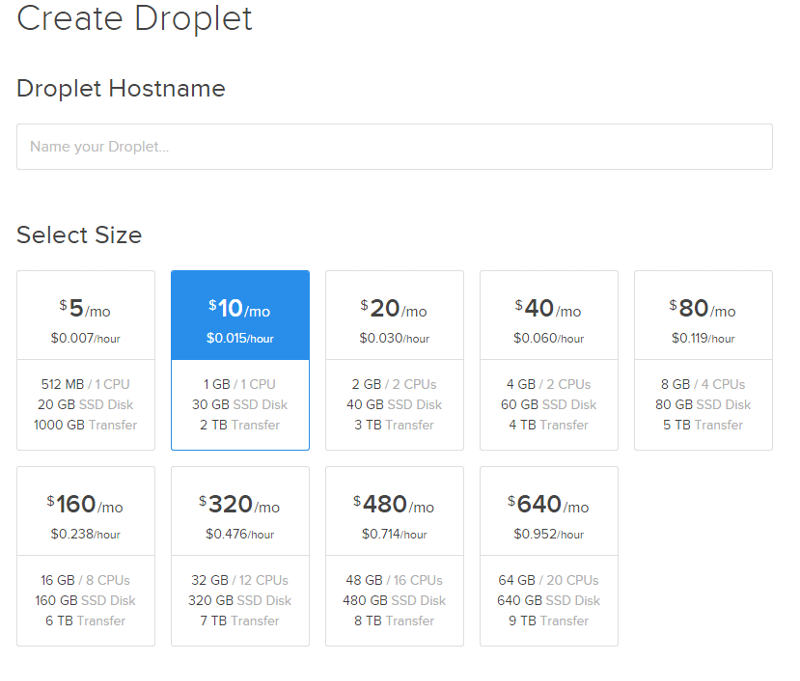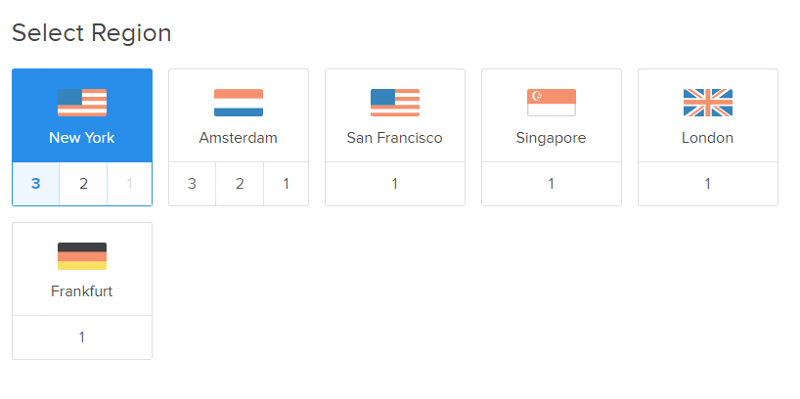 At this time DigitalOcean is offering images for six of the major Linux distributions as well as giving you the option to deploy one of the distributions with LAMP or other applications already pre-installed. You are also able to select from an existing snapshot or backup that you've taken from one of your existing DigitalOcean Servers and re-deploy that if required.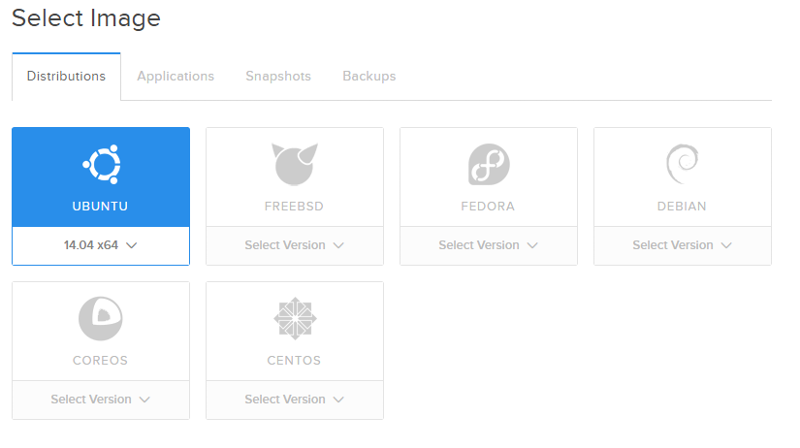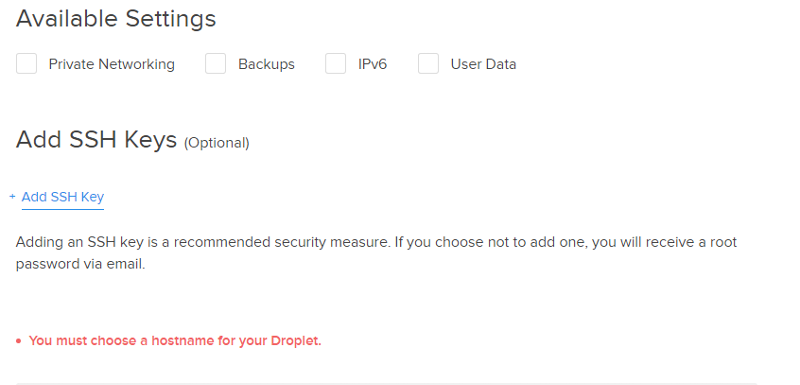 For my first Server I decided to deploy a small $5.00 Ubuntu Droplet in the New York Data Centre as a test.
Digital Ocean boast that a new droplet deployment takes around
55 seconds
to complete. At the time I was very sceptical of this so was eager to try it out. To my surprise I went through the deployment and in less than 55 seconds I could see the droplet in my control panel and I'd received an email containing the IP Address, username and password for SSH access. A few minutes later I was logged in – What a start.
Customer Support at its finest
:
DigitalOceans customer support is simply the best I have ever encountered.
As with most hosting providers, DigitalOcean provide its support via a ticketing system which can be created through the control panel. The difference between the support it provides compared to other hosting providers is the speed with which they can resolve a problem and the level of expertise the responder has. Over the last two years I've opened various support tickets, mostly asking questions opposed to actual problems; the average answer/resolution time has been about six minutes from my raising the ticket. Other providers just look shoddy now.
There has only been one occasion where it has taken Digital Ocean outside of an hour to resolve an issue. In addition to the support tickets, users are given the option to ask a question to the DigitalOcean community instead of support. This can be handy if you want an opinion on something opposed to having an actual issue.
Excellent support documentation
:
At present DigitalOcean has a library of over a thousand Tutorials and Articles to assist administrators in setting up servers and software packages on their platform. The articles range from 'Initial Server Setup with Ubuntu 14.04' to more complicated tasks like 'How To Manage and Use LDAP Servers with OpenLDAP Utilities' and everything in between. The documents are very well written and often contain step by step instructions with images.
Rapid DNS
:
As well as the advantages of the Digital Ocean droplets I've found the DigitalOcean DNS very easy to work with and extremely quick to update. I can create a new DNS Record and can see it in third part tools like MXToolbox within a minute of creation.
It makes life that little bit easier.

Learning Platform
:
Because the Droplets are so well priced DigitalOcean can be easily used as a learning platform to better your knowledge on Linux and applications. I've frequently created new droplets just so that I can follow a certain tutorial or to try different Distros and applications. Having the snapshot and backup/restore facilities available also makes it easier to roll back to a previous point without having to re-install from scratch.
Prior to using DigitalOcean I think my knowledge on Linux was a little limited, since then I think it has improved greatly – Don't get me wrong, I'm still no expert.
Conclusion
:
Since first starting with DigitalOcean I have since deployed 6/7 droplets working in live environments. I am happy to recommend DigitalOcean to anyone who requires a Linux Cloud server, whether it be a Web Developer or just someone who want to improve their knowledge.
I feel I should also state that I am not employed by DigitalOcean, I'm just one satisfied customer.