There is a security feature on iOS devices that is nearly impenetrable when it has been activated. This article will provide some possible solutions as well as necessary steps to take to ensure you do not end up with a locked device.
These days our devices are arguably just as important as our Social Security number, credit cards or anything important that we do not want the whole world to have access to. Since the introduction of the iOS feature "Find My iPhone," Apple has provided an extra sense of security for its users. If someone steals the device it cannot be easily re-usable. If the device is lost, then it is possible to
find it again
. But what if I own the device or I am helping a friend or customer, and am still locked out? The following questions are common scenarios people encounter: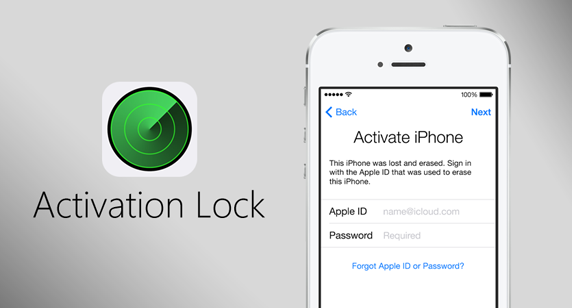 I have an iPhone 6 that I purchased 2nd hand, but when I try to set up the phone I get a message saying "This iPhone is currently linked to an Apple ID. Sign in with the Apple ID that was used to setup this iPhone."

I need a solution for when we have involuntary terminations a way to reset phone so that if we do not have the previous person's iCloud credentials, we can wipe that out and reuse the phone.

I received a legit iPad and the owner of the company cannot remember the username or password for the iPad. I am dead in the water...oh and it's old so there is no receipt. I did a reset and no matter what you do it asks you for a password. Any ideas!!?

How can I bypass the Apple ID or set the device with the correct apple id ?
This article will address those questions and problems, as well as, provide helpful information for the future.
---


How do I remove the original owner's iCloud credentials?
Unfortunately, the short answer is:
YOU CANNOT
.
What you are running into is the functionality that Apple implemented starting with iOS 7 called Activation Lock. Activation lock is enabled when the "Find my iPhone" feature is turned on. The goal of this feature is to help prevent theft by doing exactly as it is doing. Even in the event of a
factory reset
, the device is protected at the discretion of the original device owner until the password associated with the AppleID/iCloud account is entered. The only possible solutions to an instance like this are:
Contact the original device user and ask them to assist in removing the iCloud credentials.
If the device hasn't been erased, you could ask Siri "Whose phone is this?" and you'll potentially receive the contact details (phone number, address, etc.) of the original phone owner. This way you can contact the original owner and work on disconnecting the iCloud account.
You will see options around the internet that say jail breaking the device will solve this, but be wary of voiding the warranty of the device! And it may not even work if you do jail break the device rendering the device useless.
Contact Apple and see if they have any other suggestions. It may even be possible that Apple will fix this for you.
Get a proof of purchase and present it to the Apple store to unlock the device.

---

How can I prevent this from happening to future devices?
Learn everything there is to know about iPhone / iPad Activation lock.
Before you purchase an iOS device second hand, ensure the seller performs these actions first.
Do not allow employees to use their personal iCloud accounts as the primary ID for the phone. You could have a corporate iCloud account as a primary and their personal can be secondary (which doesn't work with Find My iPhone and therefore is easy to delete).
Mobile Device Management. Apple has a few of these, and many 3rd party companies like Cisco Meraki, Casper, AirWatch, MobileIron, etc. These allow you to fully control your company owned devices and reset them (along with lots of other good stuff) at will. If your devices are company owned, this is a must. For additional information on this please see here.
---
In the end, it is nearly impossible to remove the lock on the iOS devices, but there are preventative measures to take that will ensure you never have to discard a device as 'paper weight'.
Thank you for reading my article, feel free to leave me some feedback regarding the content or to recommend future work.