Introduction
This article is a continuation of Part-1 as evident from the title. Please visit
this page
to read the earlier Part -1. If you are already coming after viewing Part-1, please read on.

Bookmarks
If you are a regular user of "Chrome" and you have setup your Google account on your device, all your bookmarks are automatically synchronized across all devices that have signed in to the same account in Google Chrome.
The sign-in process is different if you are using Google Chrome on Windows. You need to explicitly sign in to the Chrome Browser to sync your bookmarks, history and other stuff. In Google Chrome, Click Menu / Settings. See image.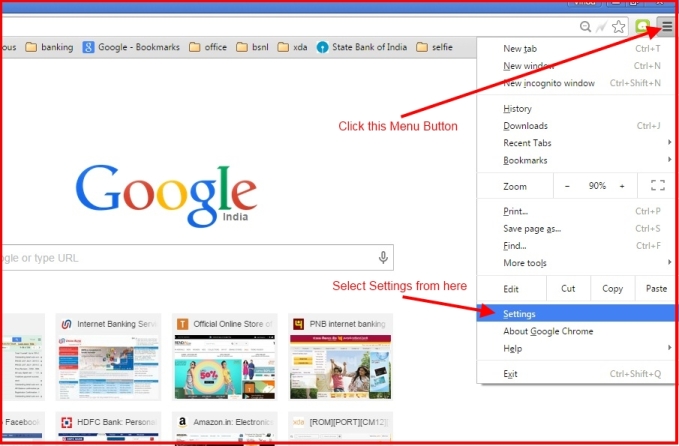 Click sign in to Chrome in the resulting Menu.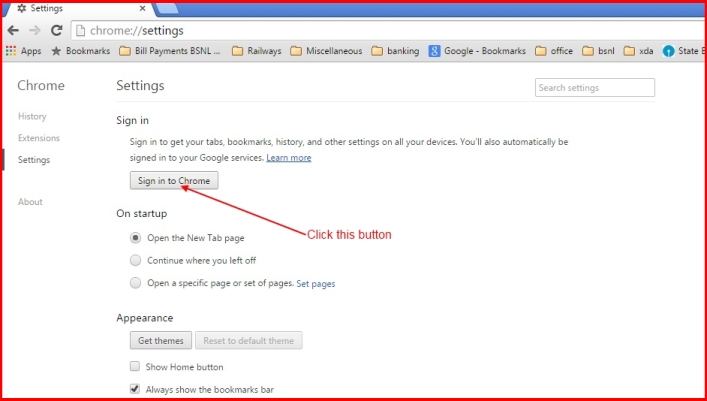 Enter your Credentials in the resulting Dialog box to Sign in to Chrome.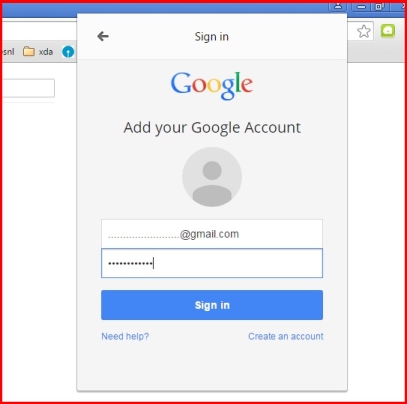 In your android device, make sure that "Auto Sync" is enabled under Settings / Accounts. Also check that Chrome is
explicitly enabled under Sync settings of your Google Account. See Image.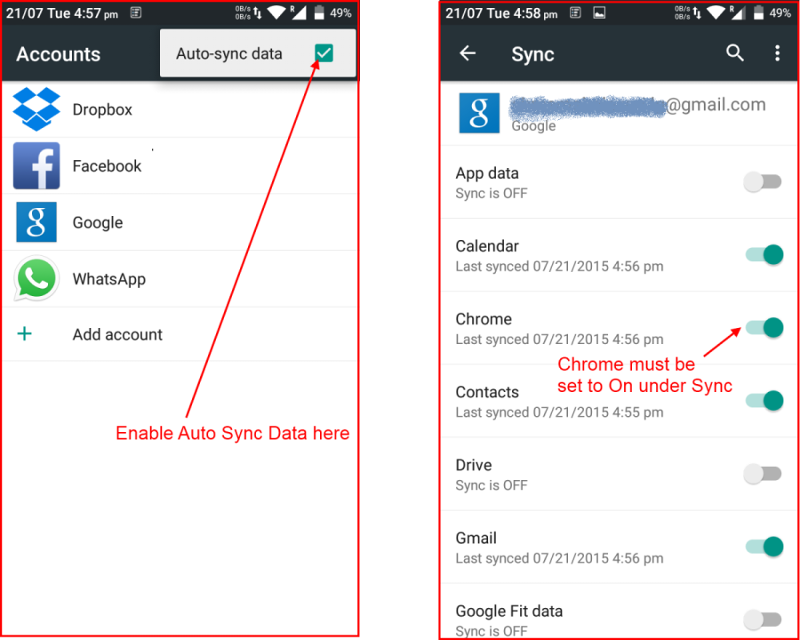 Use the Ctrl+Shift+O shortcut in Google Chrome on your Windows PC to open the Bookmarks manager. You should find your bookmarks under the folder "Mobile Bookmarks". See image.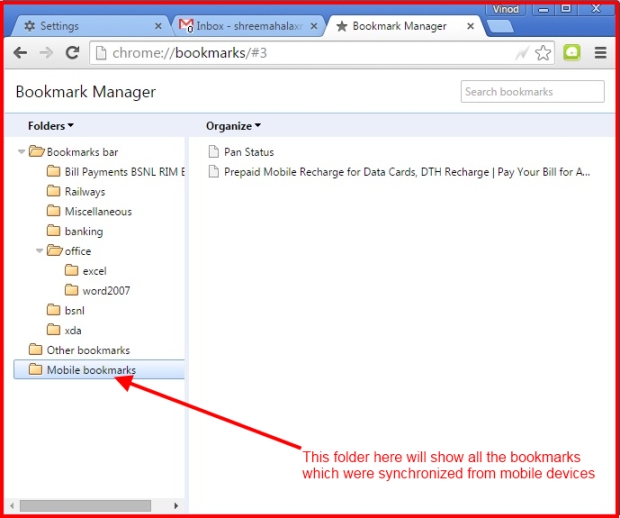 All bookmarks created in the Chrome app in your android app will be synchronized automatically. See image.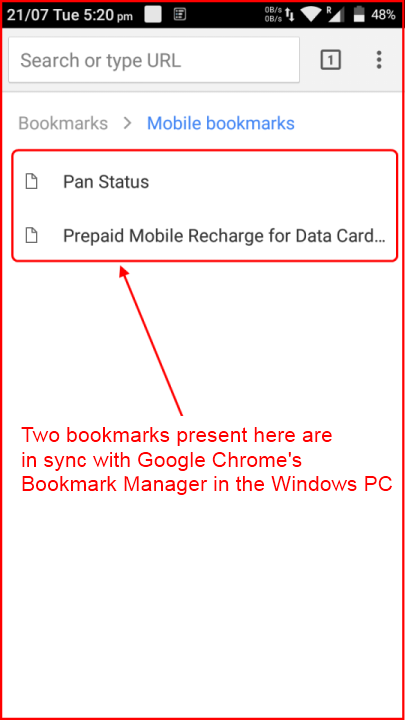 If you use the above method to sync your bookmarks, they will be imported in the Chrome app when you setup your Google account in your android device.
In case you are not using Google Chrome, you will need a third party app to save your browser bookmarks, that can be imported back using the same app.
Download the app "Bookmark Sort & Backup" by "happydroid" from the play store.
URL -
If you are using a popular browser like Firefox or something else, you can find similar options to sync your bookmarks across other devices. The method of operation remains the same (i.e. one account is used across all devices to keep the bookmarks in sync).
Apps which you previously installled on your android device will be wiped out after performing a factory reset. You will need to download all the apps again by visiting the Play Store. This causes a waste of time and internet data bandwidth. In order to backup those apps, you will need to download another app.
Download "ES File Explorer File Manager" by "ES APP Group" from the play store.
URL -
Install the Application and open it. Click the Hamburger Icon to open the Main Menu and tap Settings. Navigate to "APP" under "TOOLS SETTINGS" and tap to open it. Change the "App backup directory" to your desired location or just make a note of it. Press the Back key to exit the menu. See image.


Tap the APP icon on the homepage to open the "Apps" tool. Press and hold an app to open the select marker tool. Use the "Select All" button to select all the apps. Tap Backup to begin the backup process. This will copy all the application installation (apk) files to the location selected for backup. See image.
After a factory reset, you can reinstall the apps by navigating to the backup folder and tapping on each one of them.
Side Note -
Very large apps like Navigator (offline maps app) and Asphalt (car racing game) download library files (other than the apk) which may also need to be backed up. So this method of backing up apks is reliable only for small apps upto a size of 100Mb.

Data related to Applications (Root Access)
Apps and Games store user data such as high scores, login information, etc in separate files. This data may also be lost upon performing a factory reset of your device. Unfortunately, root access is required to perform a backup / restore of user app data.

Gaining root access varies from device to device and comes with risks and responsibilities that also void your device warranty. Without root, the best effort that can be done is to allow a complete device backup to Google's servers by configuring your account under settings. Or you may use in-app settings in each application to export your data if the app provides such functionality.

In case you have Root access, then you can backup Apps with Data and restore them using ES File Explorer but if you have already gone to the lengths of gaining root, then you are probably familiar with all of the above.

Pictures, Music, Videos and Documents (Media in general)
Media such as Pictures, Music, Videos and Documents are directly accessible to the user. You can connect your device to a Windows PC using its USB (charging) cable. Select MTP (Media Transfer Protocol) as the desired mode when prompted by your device. In Windows, you should see your device listed as a "Portable Media Player".

Open by your device by double-clicking it and you should see a folder or two listing the memory capacity (both external and internal), that are present on your device. In my case, I have an external microSD card that is seen as "SD Card", You can browse through the folders and copy all the content which you wish to backup to your PC's Hard Drive or elsewhere. See image.


Device Specific Data
Some settings like wifi passwords, your home screen arrangement, sound settings and other miscellaneous settings can also be backed up (using root access) but it may result in corruption of data if restored; thus causing more complications than needed. It is advised that such settings be done again manually which hardly takes less than five minutes.

Closing Comments
I hope that I have covered everything to get your personal data backed up. Just in case, I missed something, please let me know using comments and I will add it to reflect in the article. If you feel the article was helpful, please click the Yes Button.
Ravi.