What is a Question Filter
A Question filter is a customized list of questions that an expert wants to view and answer according to his preferences. This saves time and increases efficiency focusing more on problem solving and earning points.
This article will show you how to create a Question Filter.
Why I felt the need to write this article
As a returning expert on Experts Exchange (more commonly EE), I found the web site changed a lot, The first thing I did was to try and create a Question Filter to start answering questions.
I went through the Help sections but was not able to find a proper way to create a Question filter. Online chat with a Help representative too, did not help. Earlier, I had written an article in the same context but that appeared to have been removed. So, I was almost confident that the facility did not exist anymore.
Later, I managed to find out how to create one, so I decided to write an article to the effect. Please follow the below steps to start creating a Question Filter.
Login to your account
As an expert who is using EE, most probably you are already logged in to your account. Just double check that you are logged in. If you are not logged in, you may not be able to see those portions of EE that allow you to create and manage Question Filters.
On the home page, Click Solve > Answer Questions.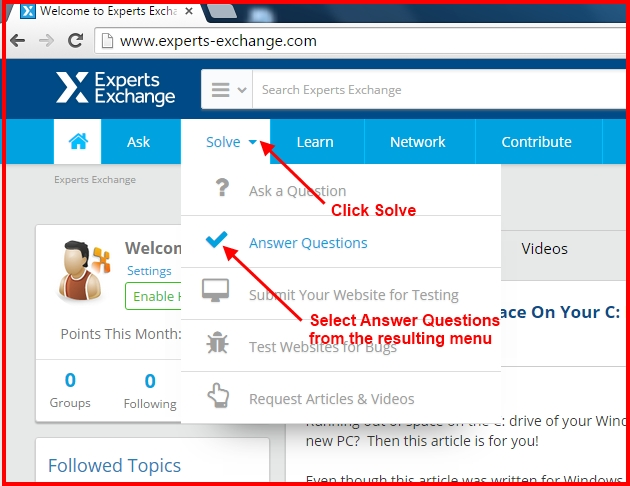 Click "Advanced Search"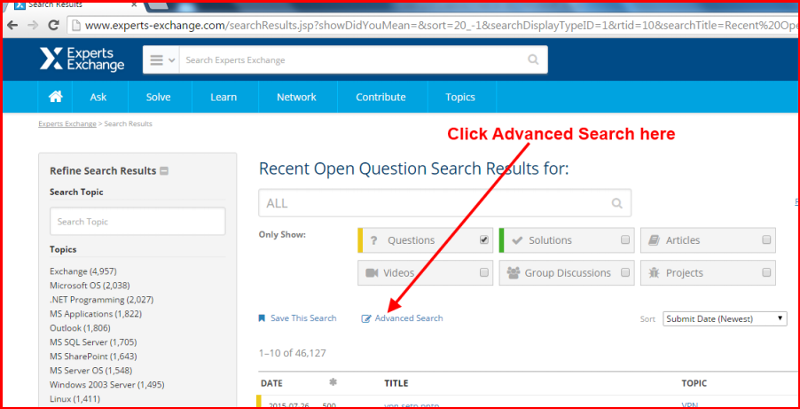 The resulting page gives you options to fine tune your search. Most of them are self explanatory.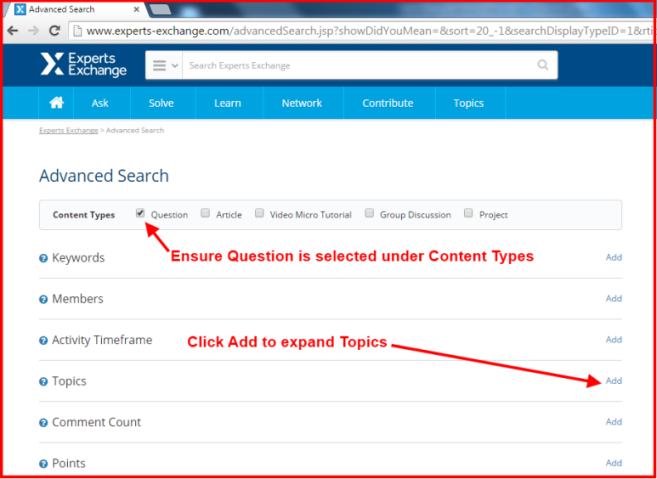 Select your desired topics. I have chosen "Windows 7" & "Windows XP" for this article.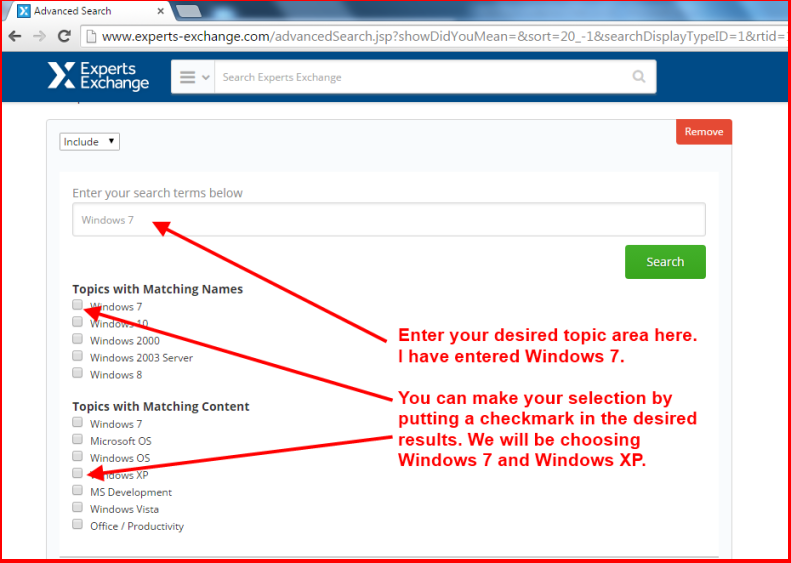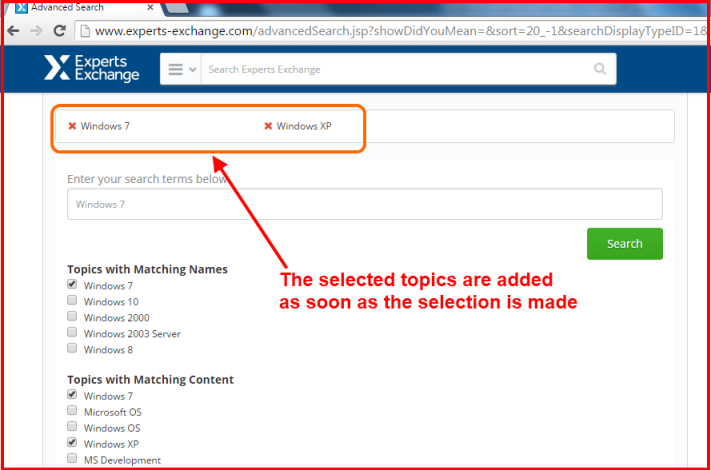 We will set our filter to exclude results which have a comment count greater than 3. This will not show those questions which are already being attended to by other experts (and for which we have little left to contribute).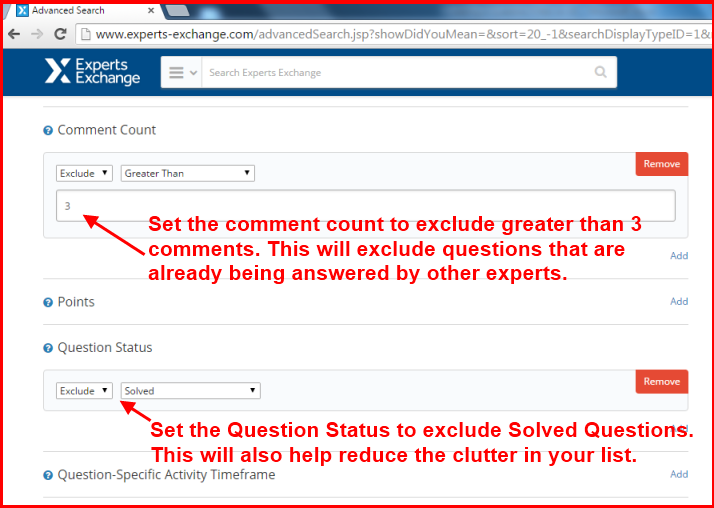 Enter the values to reflect as displayed in the below image. List view will display all results in a summary showing only "Titles".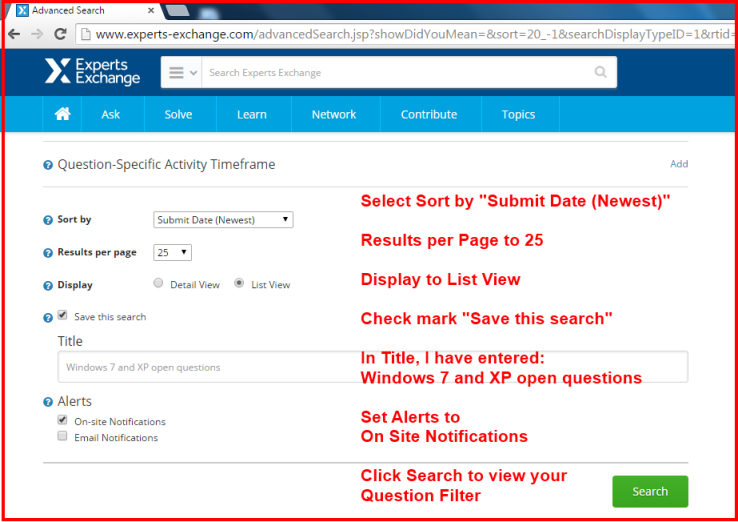 The below image shows the Questions as per the filter set by you. You can open a Question in another Window by selecting "Open in a new tab" by right clicking the Question Title in the Question Filter.
Click the "Detail view" button to display your question results in Detail view. This will expand all questions in view.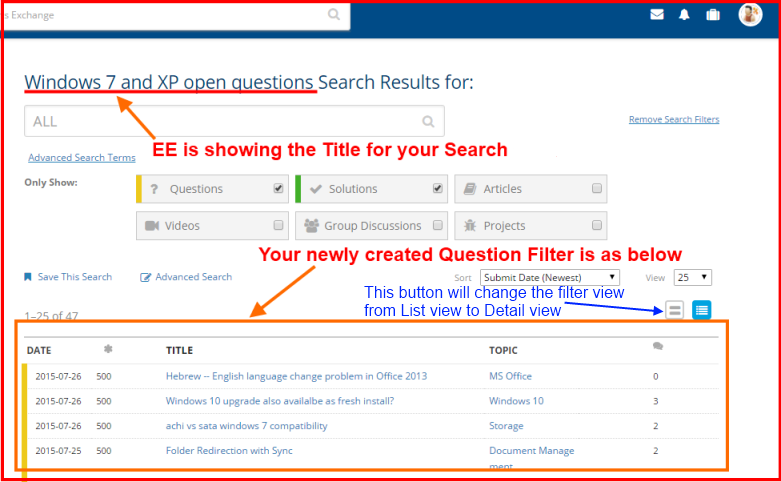 Where to find your Question Filters / Saved Searches
As soon as you login to EE, you should find them listed under Followed Topics (to the extreme left of the page).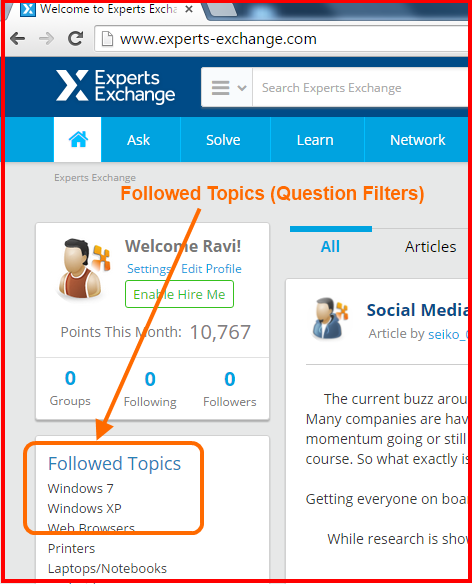 Managing and Editing your Question Filter
Click the Workspace icon, scroll to Saved Searches to expand it.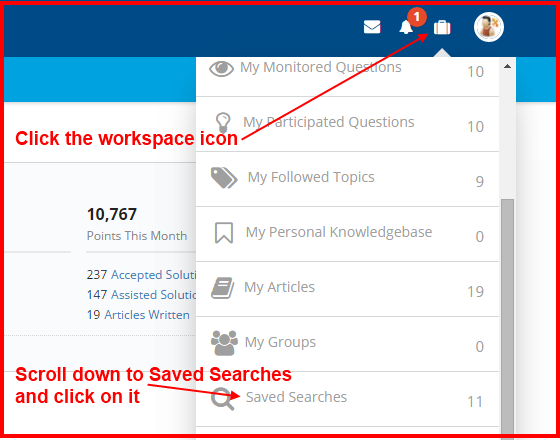 Click on the View All button.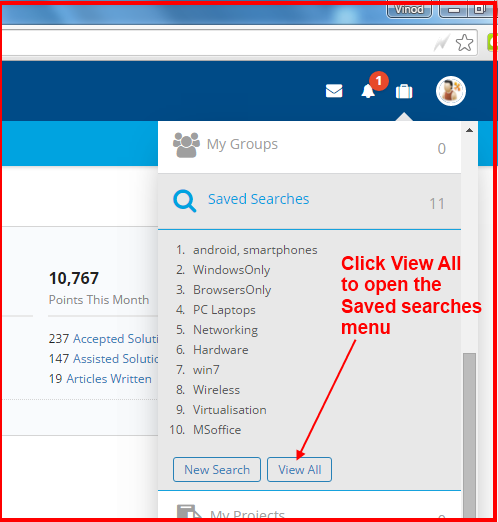 This will open the Saved searches menu. Using the options present in it, you can manage your saved searches.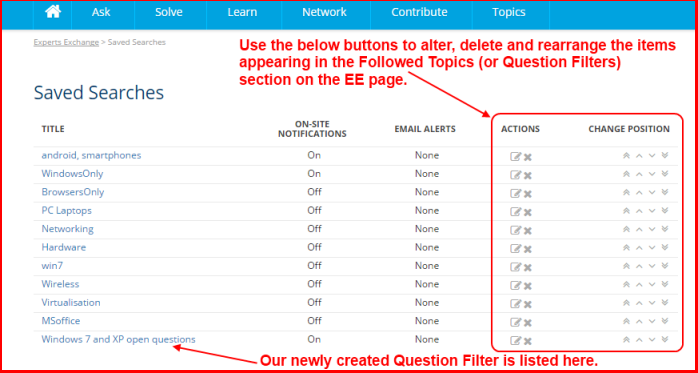 Notifications
In our newly created Question Filter, we have selected "On-site notifications" & disabled "Email Alerts".
Using the notification button, you can view alerts regarding all activity since your last login. You just need to click the Notification icon.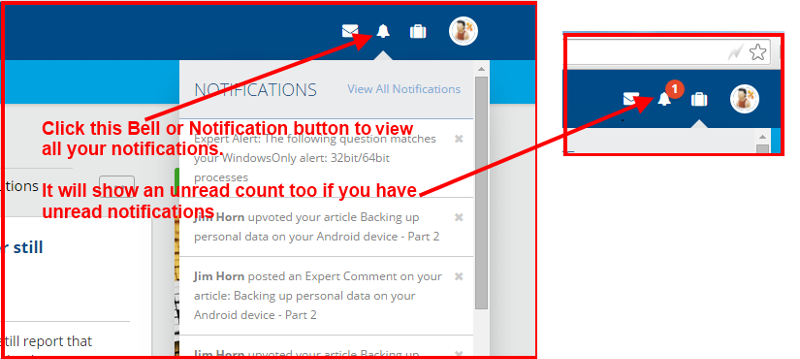 Closing Comments
I hope that that the images are clear and readable. If they are not clear, please click on them. This will open the clicked image in full size in a new window.
If you feel the article was helpful, please click the Yes Button.
Ravi.