Is your iPhone or Samsung device having trouble connecting to your Microsoft Exchange Server? The purpose of this article is to provide as many crowd sourced solutions found on Experts Exchange.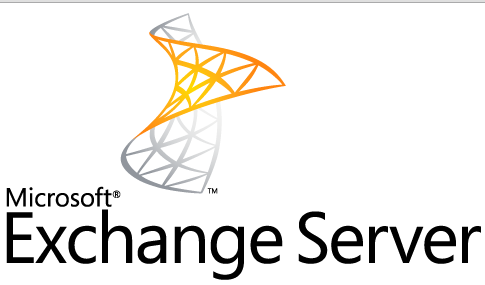 ---

What are common Questions?

Problems with Activesync and iPhone?

I am trying to connect my IPhone 5s to my company email. All of the settings are correct but it will not pull any email. I do not have rights to the Exchange server. What can I do?

I have several iPhones that sync with Exchange that suddenly lose all mail then the sync starts over. Calendar and contacts are affected as well. Verizon is the carrier. How do I fix this?

Unable to connect phone to Exchange Server?

We have an Exchange 2010 server. Connecting to it with Outlook works fine. If we try with a iPhone it will create connection but when you go to inbox no email will show up. Wondering if any one has seen this before?

iPhone won't connect to exchange using corporate WiFi!

iPhone shows "No Mail" after Exchange reboot



---



What are solutions you can try to fix this problem?
Do you have an antivirus on the server?

Turn it off. Does the problem still remain?

Go to https://testconnectivity.microsoft.com/

What are the results of your tests?

Do you have the latest software on the device? Often issues become so vast that Apple and Android provide fixes in their updates. (Remember to backup your device prior to updating; its always a safe bet to do this just in case something goes awry!)
Restart the device (and/or server), delete the account or a combination of both.
Try deleting the device's password to the account on the phone and re-entering it. If the Exchange Server is restarted it may need to re-authenticate login credentials between the phone and the server.
Toggle Airplane mode on and off. Are the phones connecting by IP or DNS? In the latter case, there's probably a DNS cache issue. This should normally be resolved quickly by enabling and disabling airplane mode. If that doesn't work, you can try to reset the network settings.
Some MS Exchange servers are set up where the provider has policies to limit the number of devices, and require those with new phones to remove old ones (form in settings via OWA webmail) to be under that limit before adding a new device.
Are the same credentials on another phone still cached in the Exchange Server? If you have access to the Exchange / Outlook Web Access: log in and go to Options > See All Options > Device.
Has your organization set a number of devices allowed by the Exchange Server? You should see a list of devices that have been setup with that email account. Delete any unnecessary ones.
If your user has a message requesting for the Exchange password every day it may have to do with the logon hours restriction in the active directory for the user's profile.
If Active Sync is not enabled, then the connection will not establish from phone to server. Try to remove the account from the device, and then restart and reconfigure the account. You can open up the EMC (Exchange Management Console) > Go to Recipient Configuration > Mailbox. Right click the mailbox for the user and select properties. Click on the Mailbox Features Tab. You should be able to see everything that is enable for the user (POP, IMAP, Archive, OWA, ActiveSync) For more information on Exchange ActiveSync Mailbox Logging see: https://blogs.technet.microsoft.com/jasonsla/2013/03/19/exchange-activesync-mailbox-logging/
Either need to renew that certificate or install a valid 3rd party one. A valid 3rd party one if it's just Exchange 2010 should cost about $60 for a year for a SAN / UCC certificate using mail.yourdomain.com and autodiscover.yourdomain.com
Some users set their devices to fetch and keep all email and the devices become full. The users complain that they no longer can receive email, the fix is to either change how much email they wish to keep on their device or to buy a device with more storage space.
---
The problem still isn't fixed?
Contact your Exchange Administrator.
Are you the Exchange Administrator?
You may just need to contact Microsoft, Apple or Samsung. The issue may already be known and a fix could be in the works in a future software update from the company. You can also check the developer's site to report the issue.
Apple: https://developer.apple.com/bug-reporting/
Samsung: http://developer.samsung.com/home.do
---
Did you find your solution after reading this article?
If you did not find a solution, then I recommend you ask a new question on Experts Exchange so the Exchange experts can help you find a resolution. Go here to submit your question. https://www.experts-exchange.com/askQuestion.jsp Please ensure to use the Exchange topic.
If you have other solutions that are not listed in this article, please let me know and I can add it to the list of solutions.
If you found this article to be helpful, please click the thumbs-up icon at the bottom left. Thank you for reading.