The new Microsoft OS looks great, is easier than ever to upgrade to, it is even free. So what's the catch? If you don't change the privacy settings, Microsoft will, in accordance with the (EULA) you clicked okay to without reading, collect all the information it can gather - without you knowing!
So windows 10 is out and you are ready to upgrade, it is free after all. But remember nothing comes without a price. In this case the price is your privacy. Windows 10 sends all sorts of information to Microsoft, which you have agreed to share in the End User License Agreement (EULA).
So what can you do?
The answer is both simple and complex (you knew I was going to say that). There is an application called DoNotSpy10. DoNotSpy10 aggregates all the privacy settings in Windows 10 into a single Graphical User Interface (GUI), where you can easily set each one. It is excellent, in that way, but BEWARE when installing it - if you can. Let me explain step by step.
Download:
First you need to download the application. There are several sites I trust to download from, such as
majorgeeks.com
.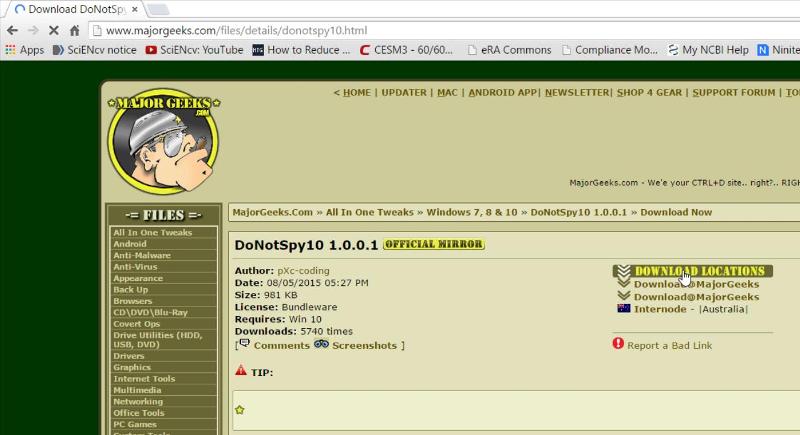 but beware, this download contains, at the very least, adware. So if you use the new Edge browser, it will notify you that the download contained a virus and was deleted (actually quarantined).
So I suggest a few things during download
Disable Windows Defender
Use a different browser, Chrome or Firefox
when downloading the file,


rename the download as something like dns.zip
save it to someplace other than your boot drive (usually c:). Which would be a second drive or a USB stick.
Once you have downloaded the file, rename it back to an exe file, I used dns.exe. Then double click it to run it. Here is where you must be careful. I have made both a
video
and selected some screenshots of the process.
It first asks you to select a language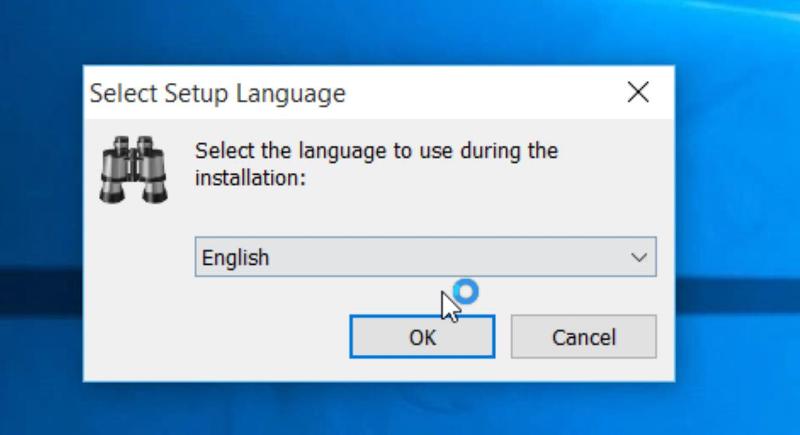 Click Next on the following screen. You will need to agree to the license agreement:
Keep clicking next/accepting defaults until you get to this screen: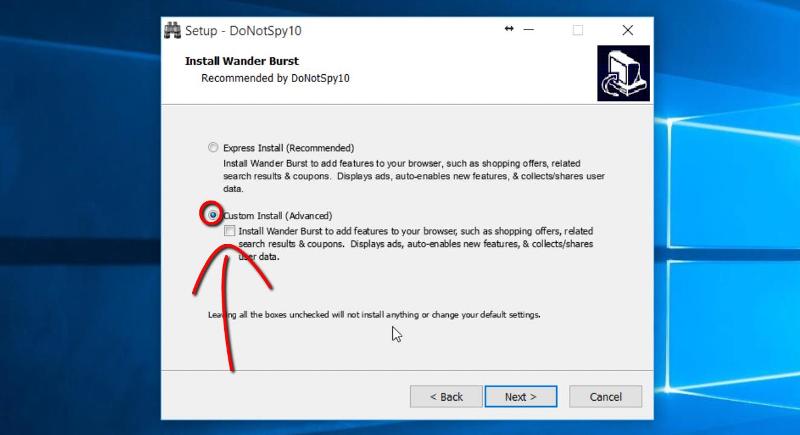 Be sure to click on "Custom Install" and then UNCHECK the box beneath (unless you really want that adware). When you click next, you will need to once again choose "Custom Installation" and uncheck the checkbox:
Continue installing with the defaults. When prompted to create a restore point choose to do so:
When you are finished and the DoNotSpy window launches you need to determine which settings you wish to block. Some are obvious while others are not. For instance, I use Camtasia Studio to record my screen, if I "Disable app access to Camera", CS may not work, so choose wisely and test the apps afterward (you can always go back and change the settings).
When you are done click the Apply button and then the Exit button.