Browse All Articles
> Simple Approach to Encrypt Lotus Notes Email
IBM Notes offer Encryption feature using which the user can secure its NSF emails or entire database easily. In this section we will discuss about the process to Encrypt Incoming and Outgoing Mails in depth.
IBM Notes is the business collaborative client server application that supports emailing, task management, calendar creation, instant messaging, blogging etc.  Encryption is the process of encoding the text and other information so that only authorized entities can access the contents.  IBM Notes is equipped with advanced features to Email Encryption, Data Hiding, Database Encryption, Document Encryption, Signing of Emails, etc.  These properties enable users to have a secure Business collaborative environment.  Here, we focus on how to set encryption to the incoming and outgoing emails and the advantages of having encrypted email messages.
Encrypt Incoming & Outgoing Emails 
IBM Notes provides option to encrypt all outgoing emails as well as the unencrypted incoming messages.  Have a look at the  the two different ways to encrypt the emails from Notes.
Method 1
Following steps illustrates how to encrypt all the incoming and outgoing emails.  Here I'm using IBM Notes 9.0 to illustrate the settings.
Open Notes database.
Navigate through File menu
Select User Security form Security option in the menu.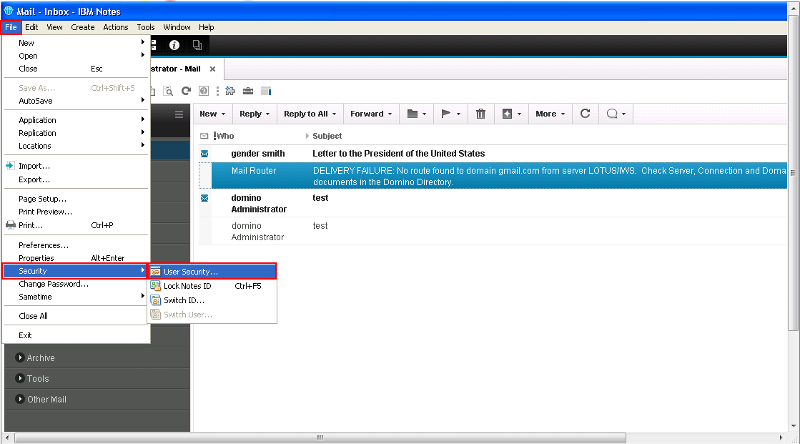 4. From User security window option select mail tab.  Here you can find four options as
a) Encrypt Emails that you Send
b) Sign Emails that you Send,
c) Encrypt saved copy of Mail that you Send
d) When receiving unencrypted Mail, encrypt before storing in your Mail file.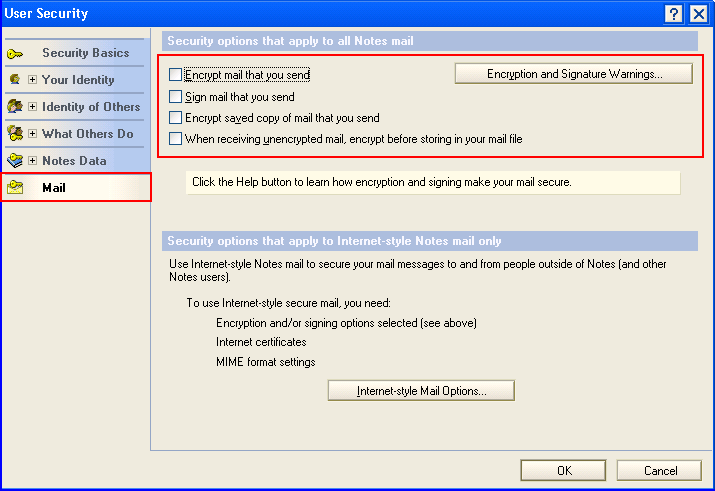 5. Then click OK and exit the window.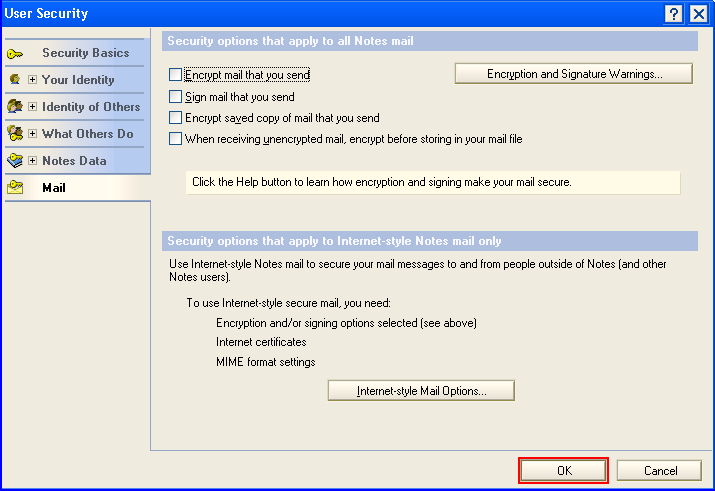 The method allows user to encrypt all the messages in IBM Notes.  Suppose user need to encrypt only the currently sending mail, go for the second method.
Method 2
This encryption settings is done at the time of creating a new message.  Let's see the detailed procedure.
Open Notes database.
Create a New message.
Select Delivery Options from the menu as shown in the figure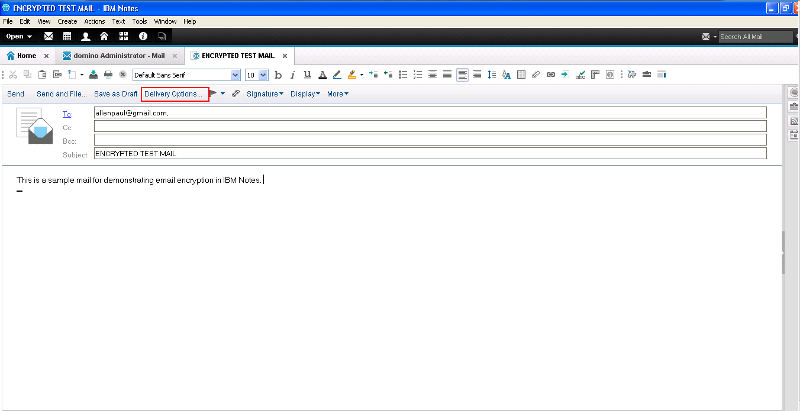 4. Tick the Checkbox with
Encrypt
option.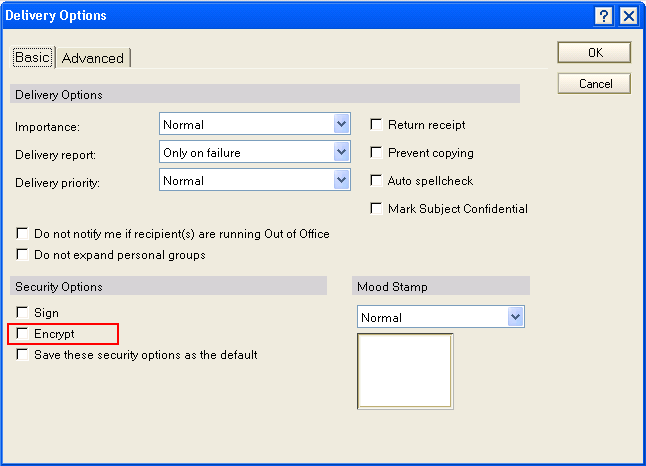 5. Click
OK
and close the window.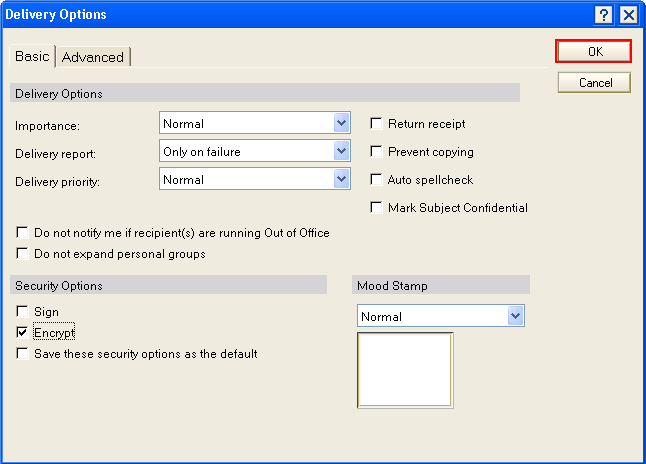 IBM Note provides various other security options including signing emails, applying certificates, etc.  User can even import new certificates to notes account.
Advantages of Encryption in Notes
Encryption is the simplest method to protect the contents from unauthorized access.  This keeps your private emails and other communications safe to an extent.  Encryption in Lotus Notes is cost effective and does not require any additional plugins or software.
Observations
IBM Notes is a business collaborative application with client server architecture.  Lotus Notes is equipped with excellent encryption and privacy features.  It provides security to user documents.  With the help of above mentioned steps one can effortlessly set encryption to NSF mails instead of any outer support.