Next to delousing computers, the most frequent request I get is to recover a deleted file or files. How I go about this depends entirely on the media it was deleted from and the operating system in use at the time. I have a windows 2003 server with RAID 5 that will let you recover an entire directory back to a previous time, so if you changed/deleted only one file, this is perfect. On the other hand most people are not deleting files off a server.
First it might help to understand how Windows deletes files. When you ask Windows to delete a file it never actually touches the file itself. A reference to the file is deleted from the File Allocation Table. In this manner the operating system allows another file or files to be written in the same space. But if you do nothing after deleting the file, it is still there intact and can be recovered.
There are some utilities you can use to prevent the need for this eventuality. For instance if you are using a standard server, when you delete a file it is gone (no recycle bin) to most users, but if you install something like
Undelete
from Diskeeper (shareware - works with
Win 2k/XP/Vista, 32/64 bit
) the end user gets a network recycle bin. You can also install
iBin
(freeware -
Win XP / Vista / 7
) on removable storage devices which when activated acts as a recycle bin on those devices.
It is essential if you intend on recovering a file or files from a device that NOTHING else be done to that drive (installed, added etcetera), so you won't write over the information you are trying to recover. There are a number of tools you can use to recover files and all the ones I will enumerate here are portable, so they can be run from a removable device.
By far one of the best tools I've come across is
Recuva
(freeware - works with
Win XP/Vista/7, 32/64 bit
) from Piriform. This is usually the first tool I try.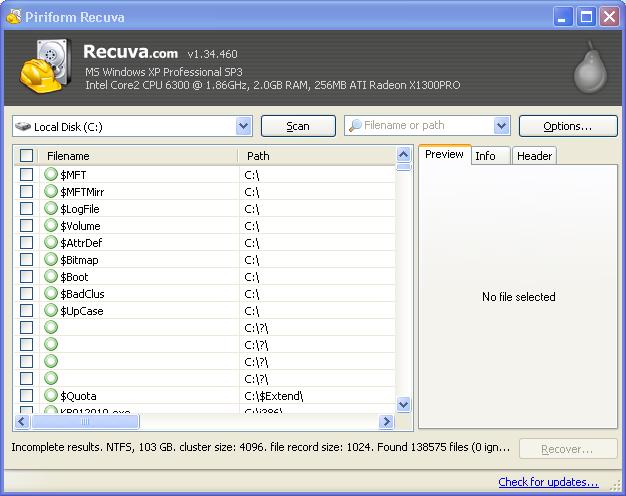 After only a few seconds it found over 138,000 files on the C: drive I scanned (I cancelled the scan ). Granted some of these files are junk, but that's still a whopping number.
DiskDigger
(Freeware - supported filesystems -
FAT12, FAT16, FAT32, exFAT, and NTFS OS - XPSP2 and higher/Vista/7, 32/64 bit
) is another good piece of software that let's you specify what types of files you wish to recover (this is sometimes a faulty designation, but the ones that are listed when you do the search are the ones most likely to be completely recovered).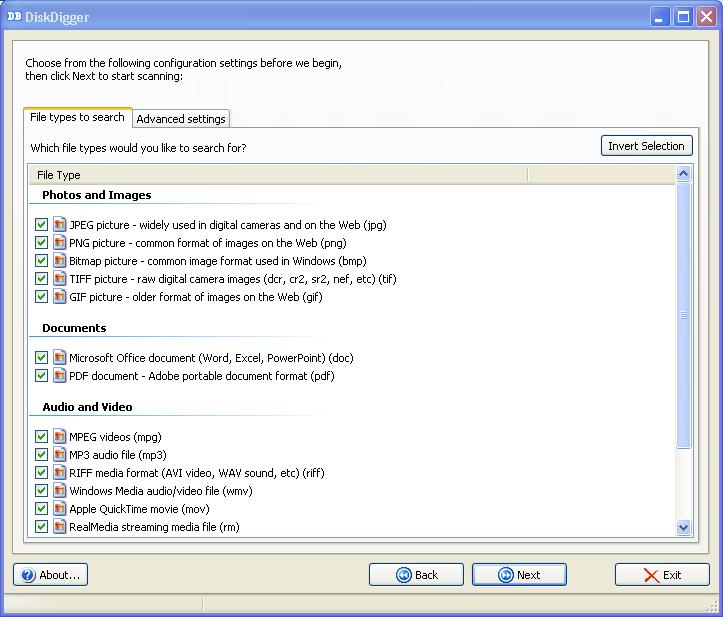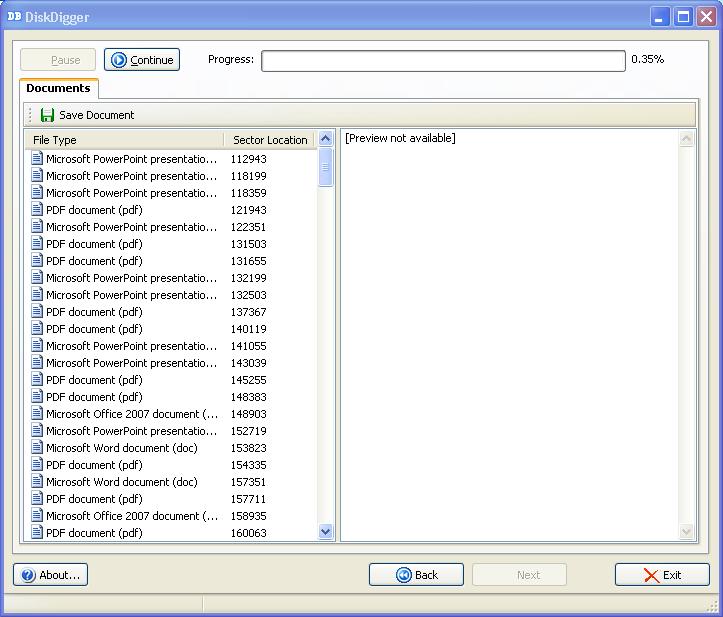 The results of searching for PDF or Office documents paused after a few seconds on the same drive.
Undelete Plus
(
official website
) (freeware - OS -
Win95 / Win98 / WinME / WinNT / Win2K / WinXP / Vista
) is another excellent program. This application lets you select the drive you are interested in scanning for deleted files, then after scanning lets you choose/filter the results by type of file, folder, or drive. you can choose which language to use as well.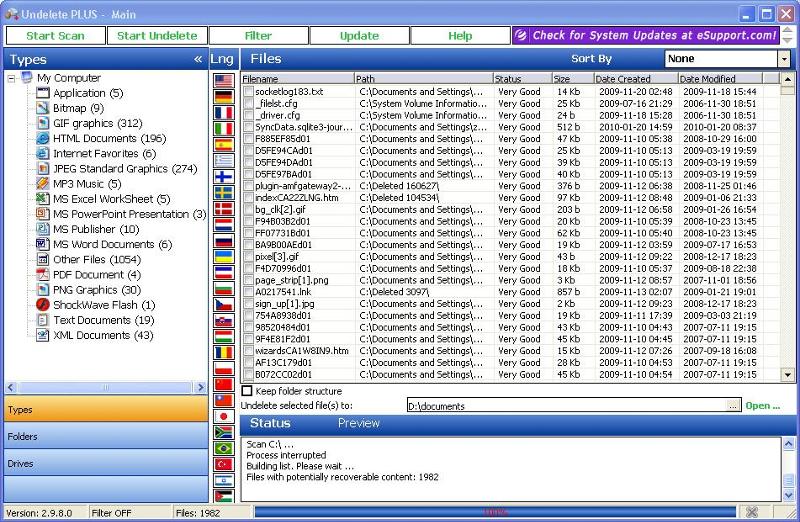 In the first few seconds this found 1,977 files with a very good possibility of being completely recovered and 5 files that had been overwritten.
Restoration
(freeware - OS -
98/ME/2000/XP/Vista
) is a utility that lets you designate part of the file name and search for deleted files in this way. I chose drive "C:", designated ".doc" and clicked "Search Deleted Files". After a second or two I stopped the search and it had found 81 doc files it was capable of recovering.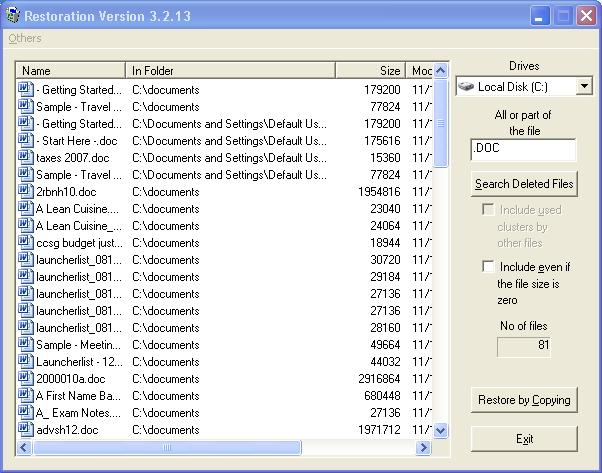 PandoraRecovery
)freeware - OS -
Win2K / WinXP / Vista
) is a recovery tool that incorporates a wizard that steps you through the process of file recovery. This has pluses and minuses. It takes longer to find your files, and you're not sure what it's doing while it is working. On the other hand for those that need the extra help this may be useful. After 3 minutes I stopped the wizard from running (it hadn't displayed anything yet) and the result was 1,799 deleted files and 123 deleted folders. Note the Percent Overwritten designation (last column in the 3rd image) - this tells you whether or not you can recover this file. I also like the fact that folders with deleted file in them have a bright red X and files that cannot be recovered properly are in red.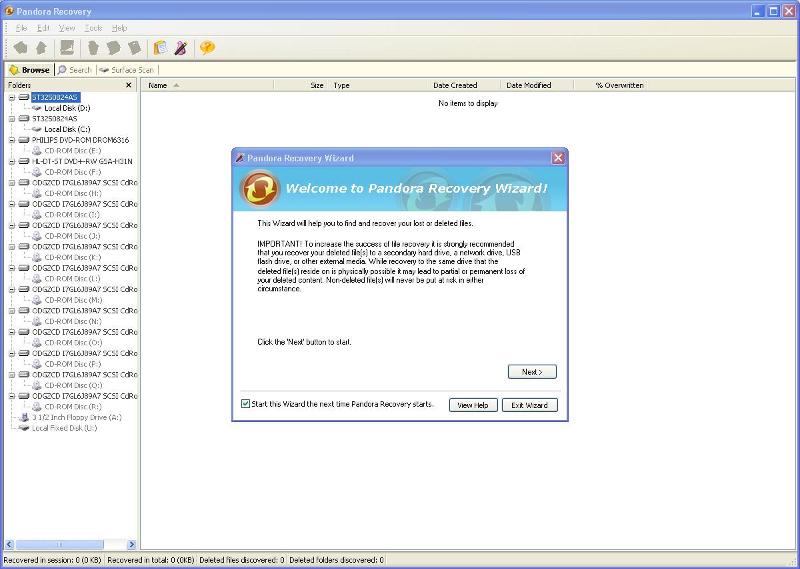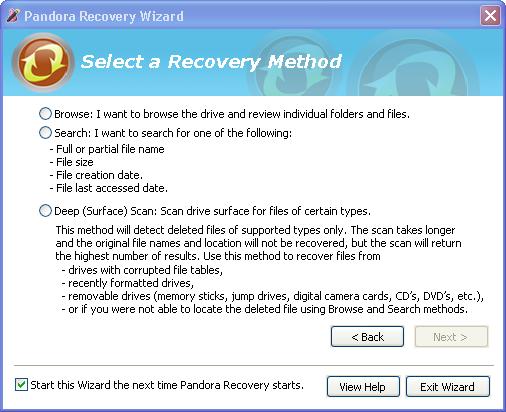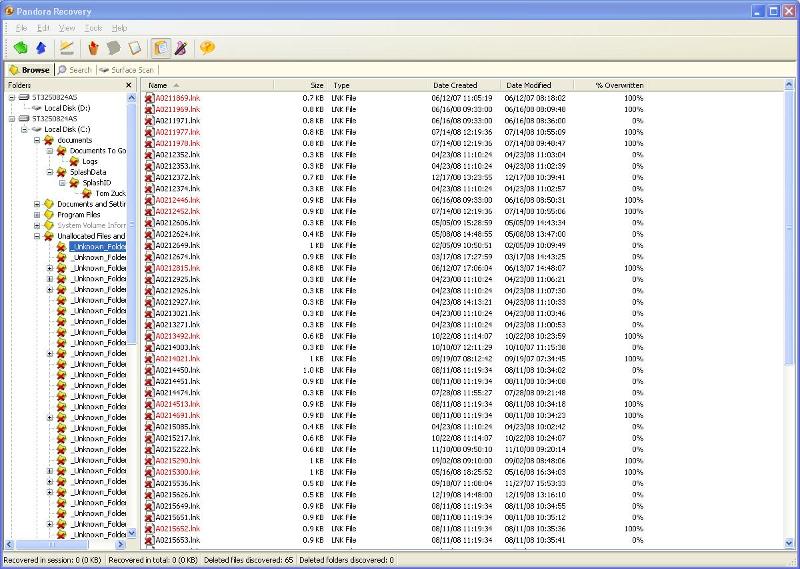 A piece of software that is excellent for copying files that are corrupted or are having some other copy problem is
Roadkil's Unstoppable Copier
(freeware - OS -
Win95 / Win98 / WinME / WinNT / Win2K / WinXP / Vista / Win7
). This application gives you a lot of leeway in designating how you want to copy/move a file. Just designate the source and the destination. Check the settings tab, in case you want to change any of the settings, although the default should work fine. Then click the Copy button.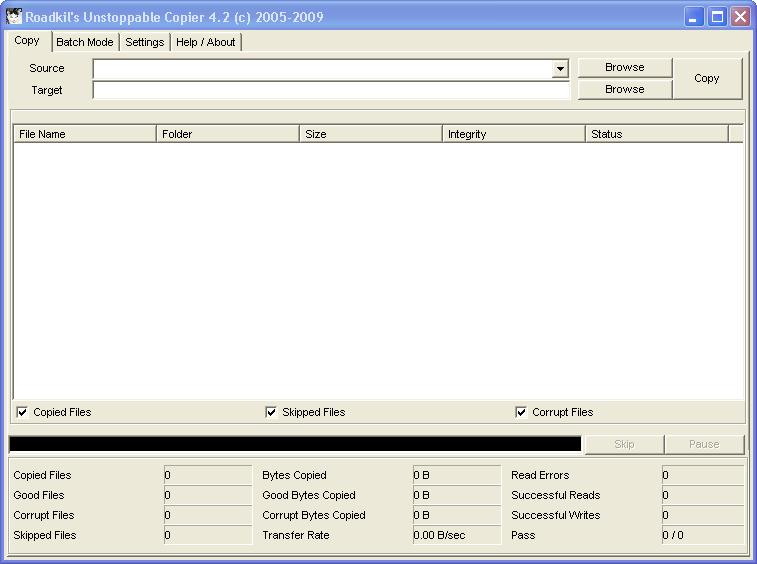 These are only a few of the many tools I use on a daily basis, but it's a good start. Any one of these tools should do the trick if you are looking to recover deleted files (except the last one which is strictly an augmented copier).