Citrix XenDesktop, gold image, VMware, vSphere.
WINDOWS 7 GOLD IMAGE FOR XENDESKTOP
Citrix XenDesktop 7.6 Citrix Studio Configure New Site
,
discusses XenDesktop Site and creating a hosting connection to VMware vSphere using the
SDK
(Software Development Kit). The underlying platform
VMware vSphere
consists of
VMware vCenter Server
and VMware ESX(i).
This article assumes the following prerequisites;
Business applications installed in XenApp
Latest version of Citrix StoreFront installed
Latest version of Citrix Receiver deployed as required by Citrix StoreFront versioning
Latest Virtual Desktop Agent (VDA) installed to correspond with XenApp Site Controller versioning
Now that we have a XenDesktop proof-of-concept site and connection to vSphere the next step is the creation of the gold image for Windows 7. The proof-of-concept image is Windows 7 32 Bit. This is a standard VMWare VMDK file format which is best suited for Citrix Machine Creation Services (MCS). This procedure can work for Citrix Provisioning Server by adding an additional step to reverse-image the virtual machine to VHD format then running the Citrix Provisioning Server Optimization tool.
This section uses vCenter and vSphere client to build a clean Windows 7 image with no hardware dependencies and create a master or gold image to use in XenDesktop for MCS or PVS.
First, log in to the vSphere server and create a Windows 7 image from scratch. This image, VMDK, will become the "
Gold Image
" for Citrix Machine Creation Services.
VM Version
Virtual Machine Version 8

CPUs
A number of virtual sockets translates to the number of virtual processors (
sockets
) followed by the number of "
cores
."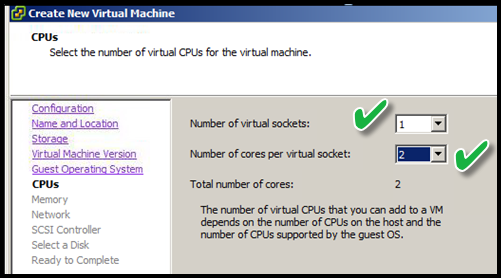 ASSIGN MEMORY – 4 GB
As this is a 32-bit operating system 4GB is the maximum. We will use Machine Creation Services (MCS) to create multiple clones of this image after installing the Citrix Client and VDA Software.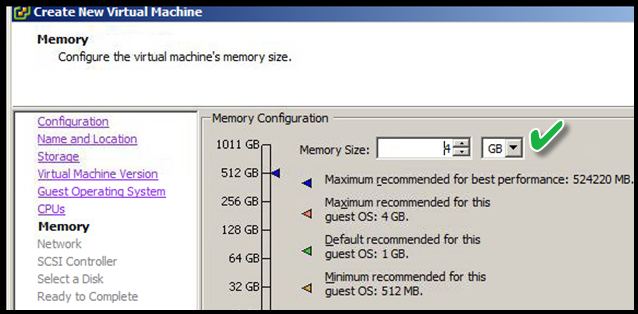 ONE NIC – WORKSTATION VDI NETWORK
Take care to define a Virtual Desktop Infrastructure network ID. The proof-of-concept is the time to start the discussion with Network Engineering on some of the requirements in case this progresses to Pilot and then Production. We use MCS because it does not require PXE Boot, TFTP or custom DHCP options.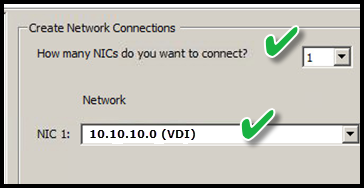 NIC TO VMXNET3 AND CHECK POWER ON
This is the correct driver to use with Citrix. Don't forget to check "Connect at power on."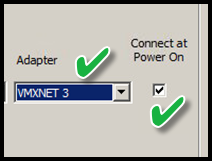 NEXT

CHANGE TO LSI LOGIC PARALLEL
This has to do with my choice of storage/hardware platform. This will differ depending on hardware options, but this is a common option.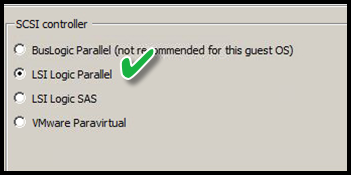 CREATE NEW VIRTUAL DISK
Create a new virtual disk for purposes of installing Windows 7 32 or 64-bit operating system. For now, we just need a base operating system, the latest service pack and the latest patches.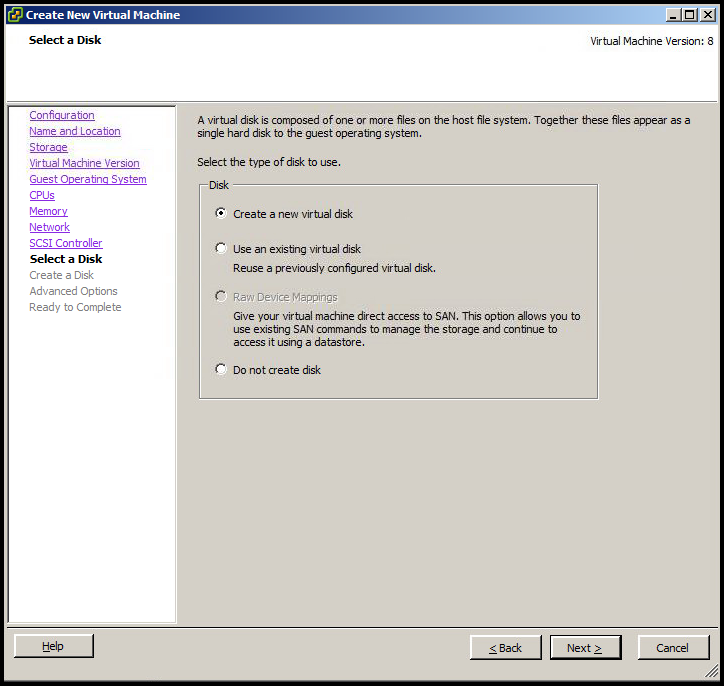 Allocate storage to the new C: Drive, 30 GB and choose
THICK PROVISION LAZY ZEROED.
The VDI image is a conduit for XenApp published applications. All the applications reside in XenApp. The drive is large enough to allow for current and future OS patching. We have no plans to install any applications other than Citrix Receiver and the VMware software.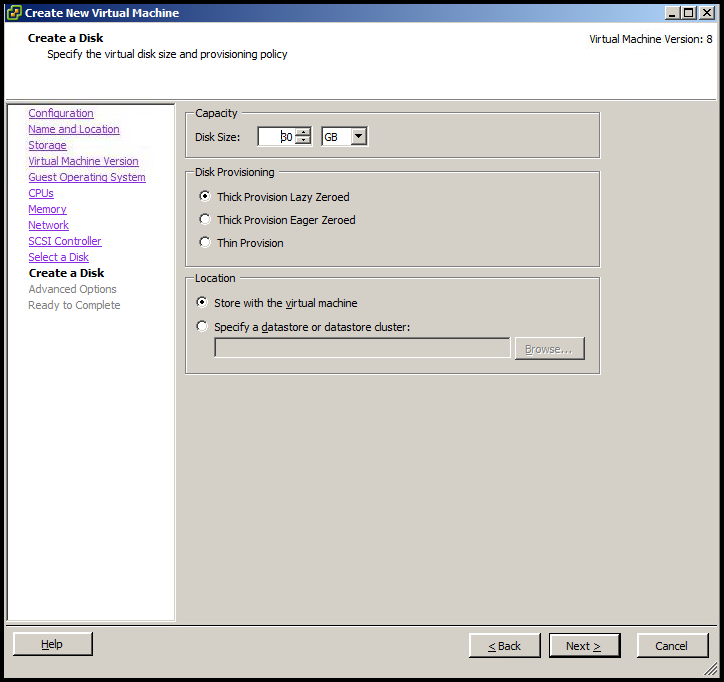 This should be
SCSI 0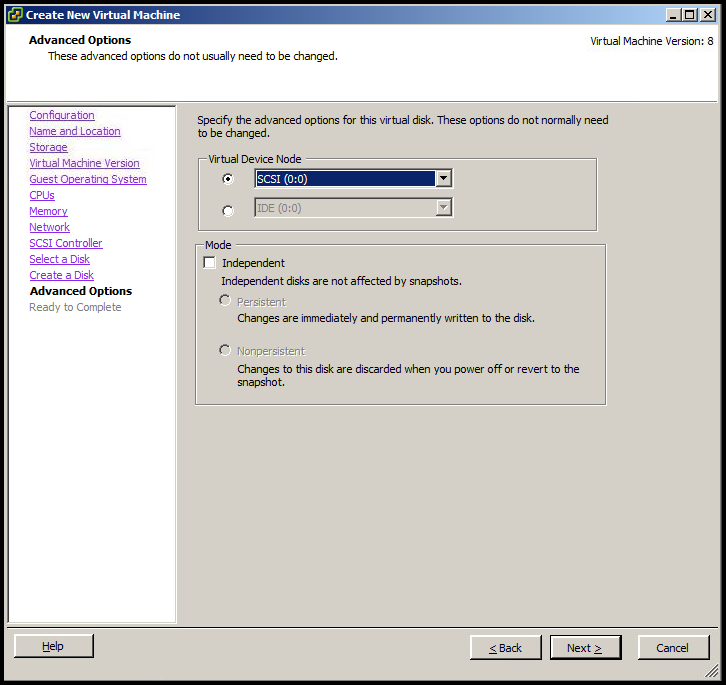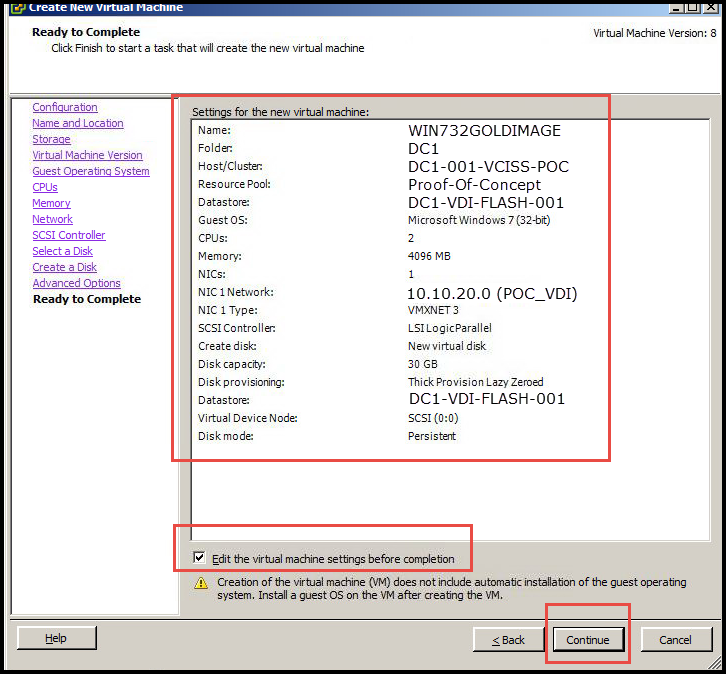 This assumes the Windows 7 ISO is copied to a datastore. Click CD/Drive 1 > Select "
Datastore ISO File
" > Click "
Browse
..." > Locate the Windows 7 Installation ISO > Check the box "
Connected
" > Check the box "
Connect at power on
" > Click
OK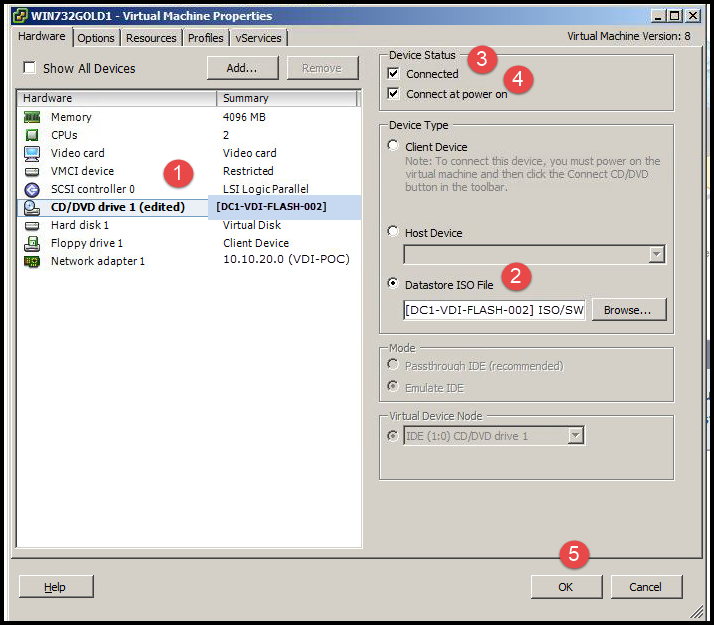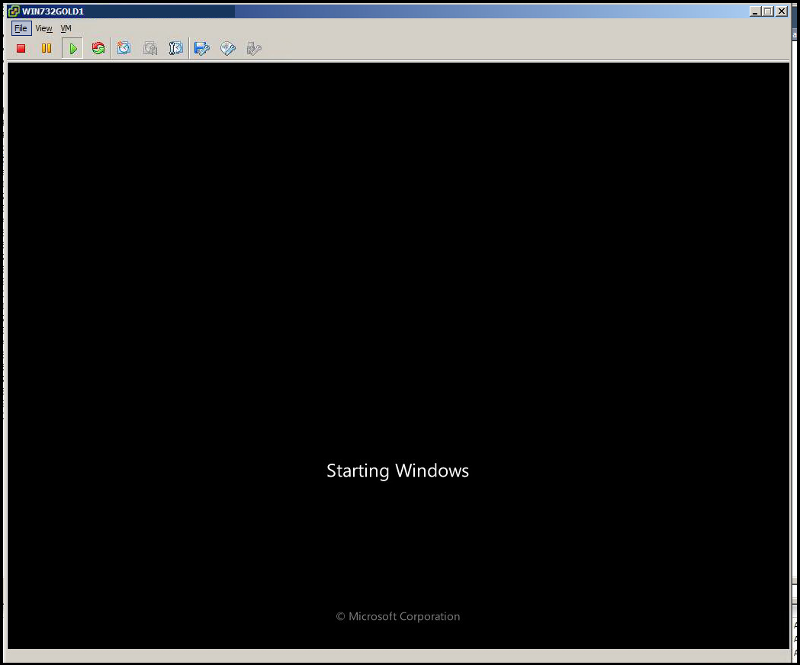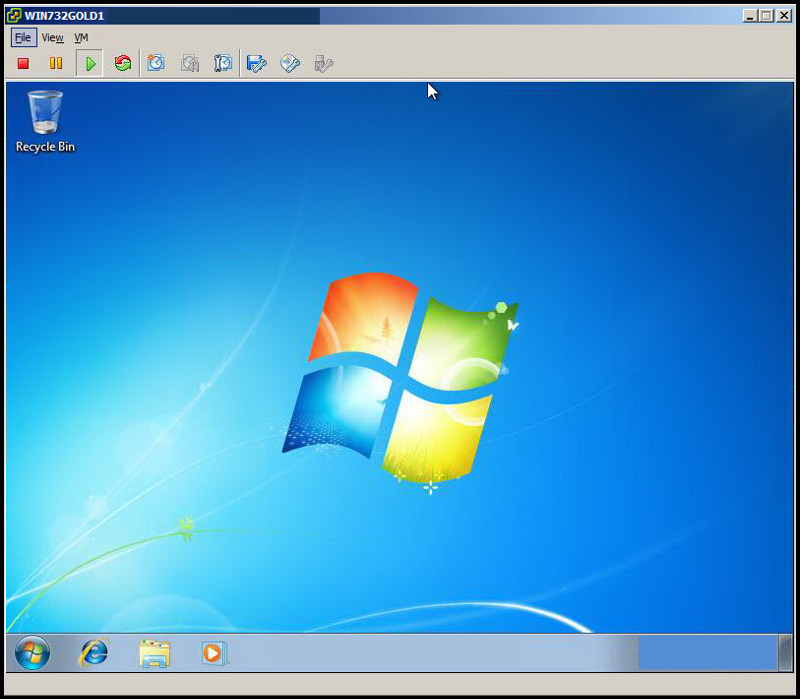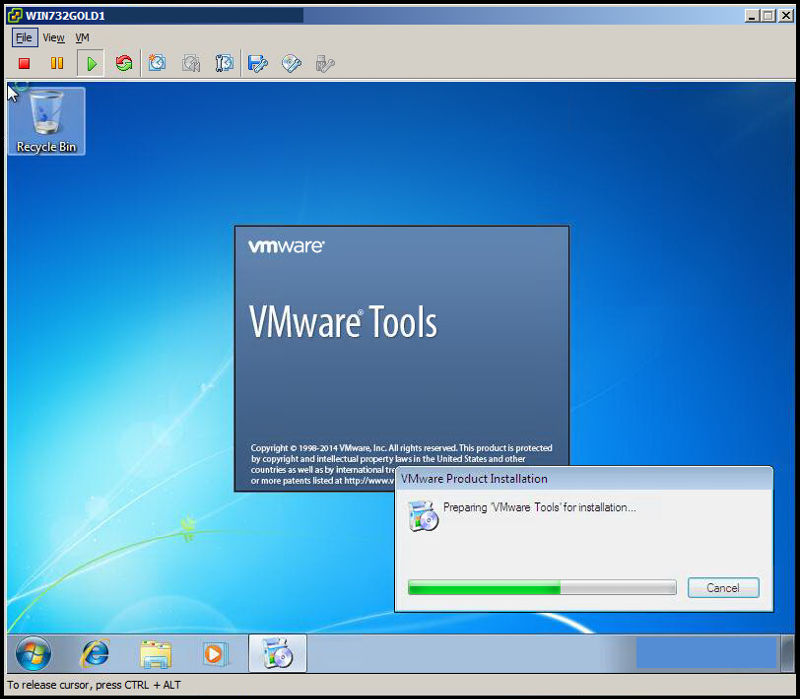 Choose "Custom" and choose ALL options. Install all components and APIs.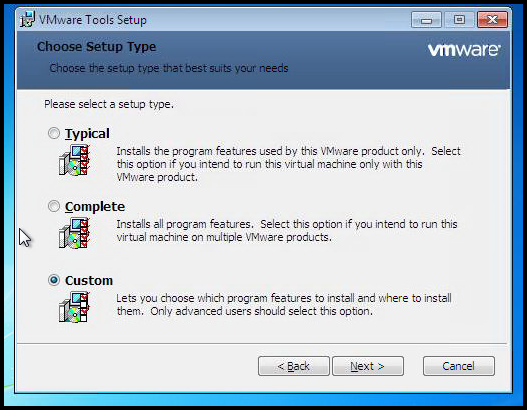 Click "Install."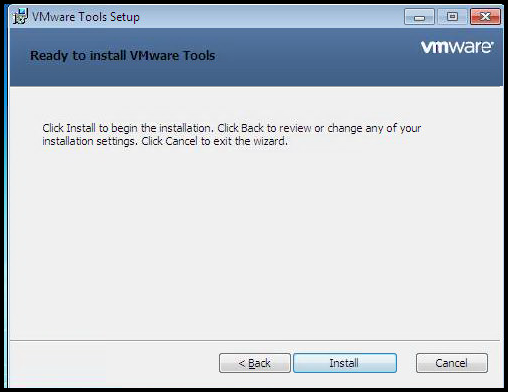 Click "Yes" to reboot.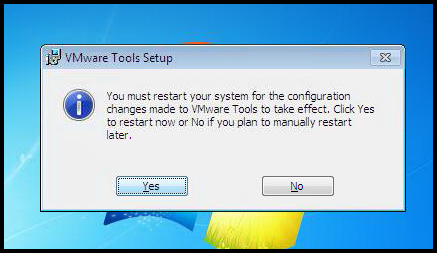 SUMMARY
Citrix is a conduit for the business application. Citrix XenApp is installed on a Windows server designed to host centralized applications on shared systems. Citrix XenDesktop provides;
Virtual Windows Desktops - Client or server
A centralized conduit to business applications hosted in Citrix XenApp
Access to servers and workstations internal of FMA versus RDP
This image will become the "cloned" image that Machine Creation Services uses to spin up virtual desktops. No business applications are installed to the desktop image. Citrix XenApp is the preferred platform for hosting business applications.
Citrix MCS is designed for a dedicated and shared pool scenario with 25 users or less. It is generally faster to set up in regard to proof-of-concept and has no relationship to Citrix Provisioning Services.
Machine Creation and Provisioning Services work with VMware ESX, XenServer and Hyper-V hypervisor. Citrix Provisioning Services requires other infrastructure components such as TFTP and PXE among others.
Additional Reading Suggestions:
Free Tools and Citrix Training
Citrix XenDesktop 7.6 Citrix Policies Advanced Printing
ACKNOWLEDGEMENT
Does this shared knowledge provide value? If this article has value, please click on "Good Article"
button to your right
. Knowing this knowledge is valued by others is motivation to continue sharing. Your support is greatly appreciated.