The information below is valid for Microsoft Exchange Server 2003
Problem:
Few mailboxes size is more than threshold values but still works fine.
Initial investigation:
Few users' mailbox size has crossed threshold limits but still they are able to send and receive emails.
Next level of investigation:
Action 1
: Expand Server – Storage Group – Mailbox Store – Mailboxes.
Action 2
: Click View Menu and select "add/remove columns".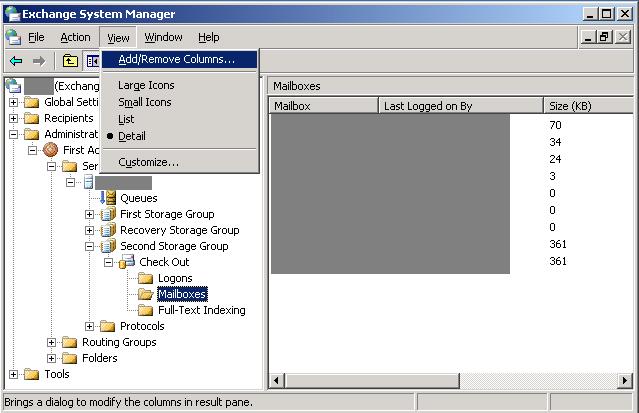 Action 3
: Then you will have following options. Select Deleted Items and Storage limits.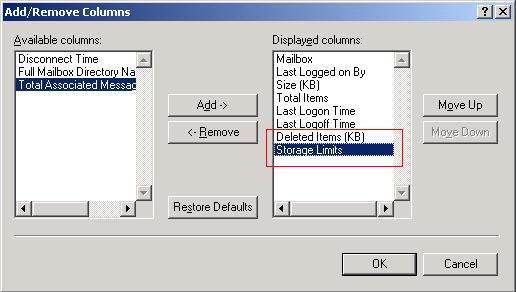 Action 4
: Now you will be able to view that mailbox's deleted item which are retained due to "Retain Delete Items" policy as well as it displays whether mailbox is below or above threshold limit.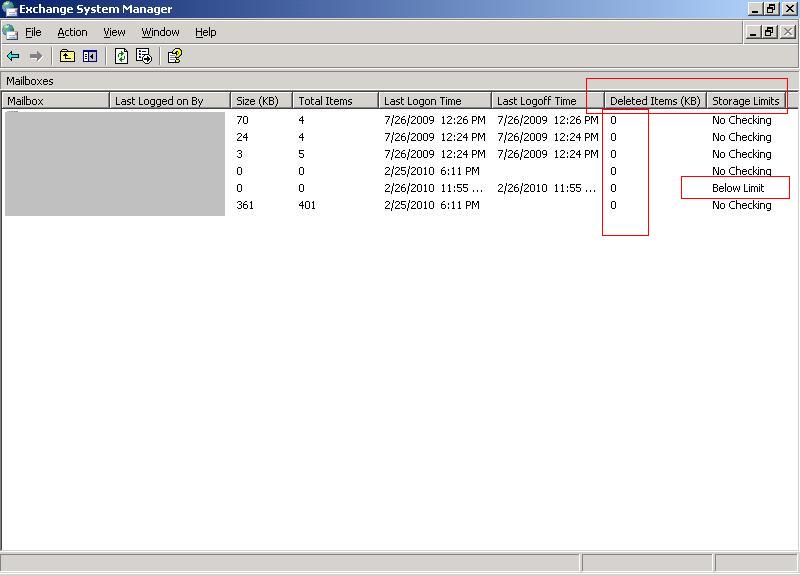 Action 5
: Now we need to see whether the users' mailbox is below/above threshold limit.
Action 6
: Since, user mailbox is above and still he is able to send/receive emails; the mailbox is not configured to use a Recipient Policy which has a limit on mailbox size or the user has specific limits specified on the properties of their Active Directory User properties.
Please note that Mailbox stores can also have their own limits specified and this could be causing conflict with the Mailbox Management Policies
Action 7
:
http://support.microsoft.com/kb/328738
This Microsoft Knowledgebase article explains how Recipient Update Service works. The Recipient Update Service evaluates the e-mail address policies and the Mailbox Management Policies and will then update schema attributes based on this evaluation.
The Recipient Update Service is responsible for evaluating the Mailbox Management Policies and e-mail address Policies, it evaluates the mailboxes based on priority and LDAP Searches and then stamps each user with the policy (e-mail or management) that is appropriate. The Recipient Update Service will update the msExchPoliciesInclude attribute for each recipient object. The msExchPoliciesInclude attribute is then used and evaluated by the System Attendent Service (and Mailbox Management Process) which is then responsible for enforcing these limits.
The Recipient Update Service determines whether the recipient is new. If the recipient has no proxy addresses, then it is considered to be new and the Recipient Update Service updates the recipient with all the checked addresses on the policy.