#Citrix #XenApp #Citrix Scout #Citrix Insight Services #Microsoft VMMAP #Microsoft ADEXPLORE #Microsoft RAMMAP #Microsoft TCPVIEW #Microsoft AUTORUNS #Microsoft PROCESS EXPLORER #Microsoft PROCESS MONITOR
Sign up for a
free
"Customer" account online at
http://www.citrix.com/mycitrix.
This account used for free trial software, free online training, free videos, and free tools.
Sign up for
free
training at
http://training.citrix.com
, using your new or existing Citrix account.
Search for
CXA-104 Citrix XenApp 7.6 Overview
Search for
CAD-100 Introduction to Citrix AppDNA
(A tool for developers and application owners)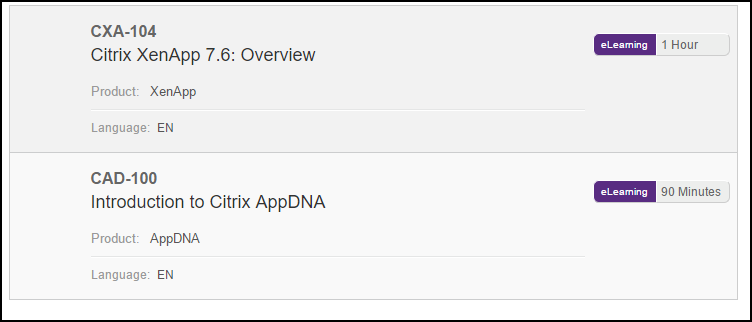 Once you complete the free training, I recommend downloading a free tool, Citrix Scout for XenApp and XenDesktop.
​
Assuming you have a XenApp or XenDesktop environment. This free tool is one of the best ways to learn about your environment. Regardless of a new installation or taking over an existing environment. The tool ships with version 7.x but still a good idea to check the latest version.
Citrix Scout is a free tool used to create support bundles and upload to the automated analysis website offered by Citrix.
Download Scout
Extract the scout.zip file. Run the installation on your XenApp or XenDesktop server. Scout shows missing Microsoft and Citrix patches, parses the event logs, application faults, server logs, and much more.

Scout is a free tool and an excellent way to
learn a lot of stuff quick
. It requires
Citrix XenApp or XenDesktop.
You can obtain a free evaluation of the latest software from Citrix. It requires a My Citrix ID.
Obtain Free Trial of XenDesktop
Obtain Free Trial of XenApp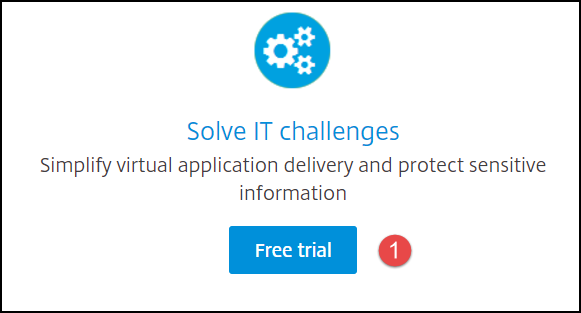 Take a look at these free training video's for Citrix Scout:
The result is a support file that you upload to
https://cis.citrix.com.
CIS is available when you sign up for a
free
Citrix customer account. CIS is a
free
service that allows you to perform debug analysis on support bundles created using Citrix Scout.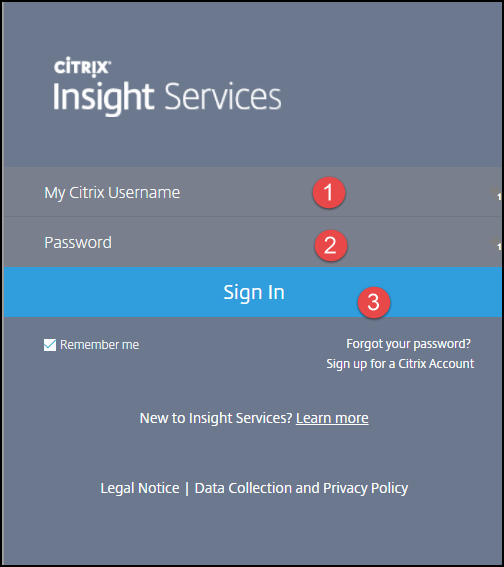 Citrix runs on Microsoft operating system. Citrix is a conduit for the business application. To obtain value from a Citrix solution requires migrating distributed enterprise applications - installed on workstations - to centralized servers sharing CPU, memory, network, and disk resources.
In some scenarios, enterprise applications packaged and installed on Microsoft 32 bit operating systems designed for a single user per login and dedicated workstation resources.
Citrix strategy consists of migrating these enterprise applications to Microsoft 64 bit server operating systems running in the datacenter. Citrix software facilitates access to those applications. Citrix enhances the end-user experience when business applications work as designed. Citrix does not remediate poorly written applications.
Migration of enterprise applications from 32-bit workstation to 64-bit server requires extensive intellectual resources and unique tools. APPDNA is one of a few tools needed to pull off a migration from distributed workstation to central shared resource server farm.
Over the years, I've found a select assortment of tools that I consider critical to my toolkit. These "most valuable tools" (MVT) free to download, require no online forms, no marketing questionnaires, full documentation, and online training videos.
FREE TOOLS
The tools from Microsoft Sysinternals do not require installation. They are stand-alone binary files that you can copy to the server local or run from a network share. The point being these are some of my favorite tools, and they are free to download and use.
Autoruns is unique in that it will show most everything running on the system. Download
Autoruns
, unzip, double click the binary file. Click on the
Services
tab; from here you can disable or delete services similar to
SC.exe
command line.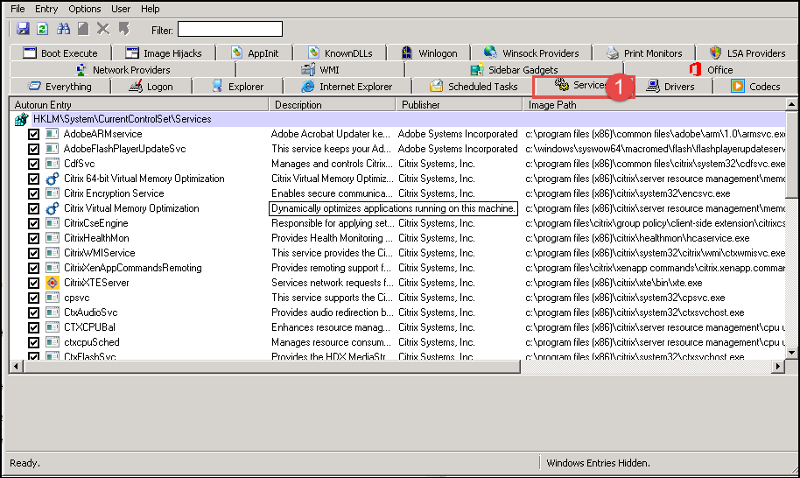 Microsoft Message Analyzer is an interesting replacement to the legacy Network Monitor. If you leverage Microsoft Hyper-V 2012 R2 or higher supports decryption of "Network Virtualization" - NVGRE - using encapsulation at the software layer this Microsoft Message Analyzer decodes NVGRE packet format.
Read more about NVGRE - Hyper-V Network Virtualization:
Hyper-V Network Virtualization Technical Details
Hyper-V Network Virtualization Gateway Architectural Guide
This newest version is not limited to network packet capture as shown here;
Live Trace (Network)
Files
Azure Table
Event Logs
Powershell
SQL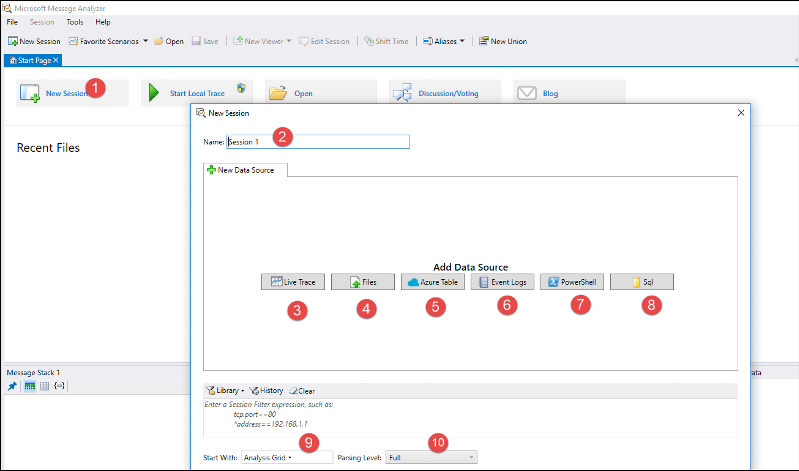 Leverage the VMware Optimization Tool for golden image assessment. To learn more, download the Windows 7 Optimization Guide free of charge - here. Check the box "I have read and agree....", download, unzip, double click binary file.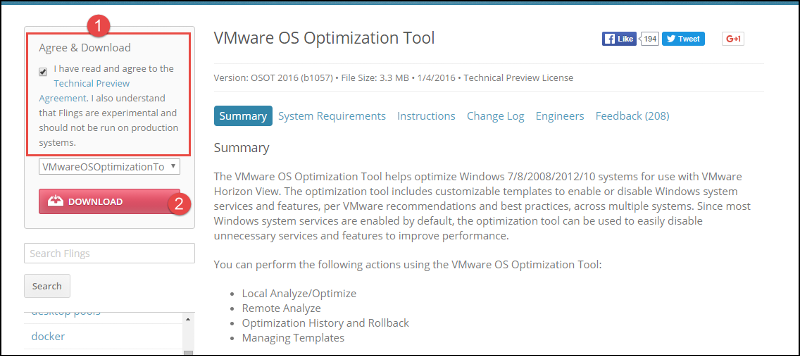 The tool supports multiple Microsoft Operating systems. Click on "
Template Name
" pull-down, choose the operating system and click the "
Analyze
" button.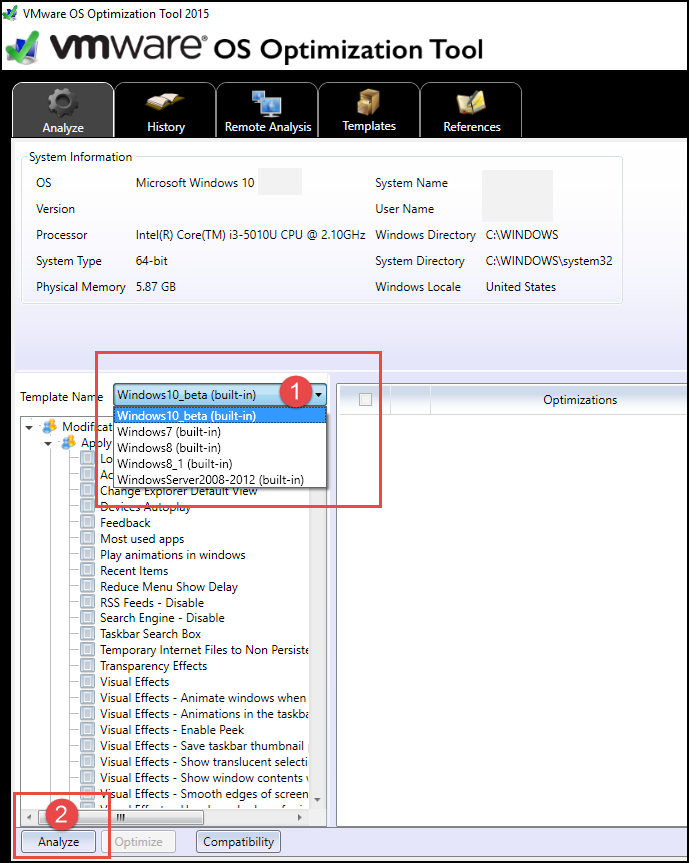 The Citrix Receiver Clean-Up Utility simplifies the removal of legacy clients creating a "clean slate" to install the latest Receiver client. Citrix is a client-server design and
"Receiver"
closely corresponds to the version of XenApp or XenDesktop release. Every infrastructure upgrade requires a newer client version to make use of enhancements.
The tool is automated, no installation, and free. Download the file, unzip, double click;


Powershell Plus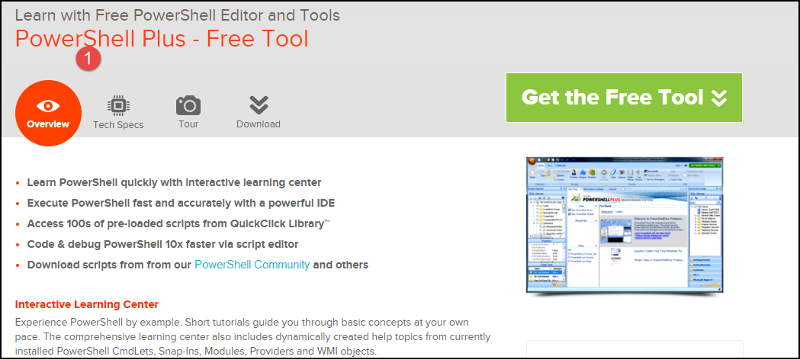 Here is the GUI Interface. Idera offers a free script repository:
Free Script Repository

Idera Capacity Check
GUI Interface. Great tool for quick capacity check of servers. A lot of issues explained by low disk space and
lack of "Capacity Planning"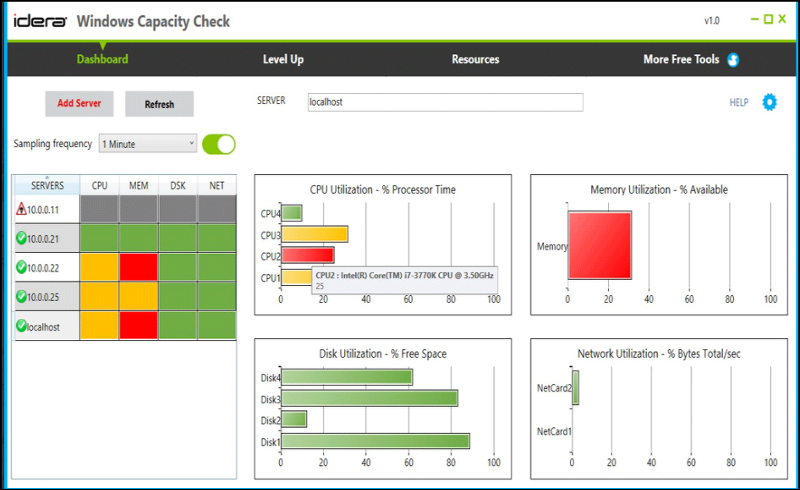 FREE TRAINING
The tools work with all versions of Citrix from Presentation Server to present versions. For XenApp 6.5 environments, take a look at the Powershell SDK for 6.5.
A free set of Powershell modules for XenApp 6.5
Don't forget Idera Powershell Plus free tool:
Download
SUMMARY
There are many "free" tools available on the Internet but few great tools. My list of "most valuable free tools (MVFT)" are impressive. Free to download and free to learn.
RECOMMENDED READING
Citrix and Internet Explorer 11 Enterprise Mode
Maximize Citrix Concurrent Licensing To Reduce Cost – Session Timeouts - 3 Millon Dollar Cost Save
Citrix SSL/TLS Vulnerabilities and Operating System Hardening
ACKNOWLEDGEMENT
Does this shared knowledge provide value? If this article has value, please click on the
endorsement icon to your left.

Knowing this knowledge is valued by others is motivation to continue sharing.