How to fix error ""Failed to validate the vCentre certificate. Either install or verify the certificate by using the vSphere Data Protection Configuration utility" when you are trying to connect to VDP instance from Vcenter.
Article to re-register VDP to Vcenter -
There are few articles about importing SSL and CA certificate using Vcenter SSH session to copy certificate to VDP appliance but I could not find the steps to apply simple SSL certificate that gets corrupted due to interruption of VDP services or the re-registration of Vcenter with VDP
I implemented the article below to get my VDP working on production environment -
1) The easiest way to download and export SSL certificate from Vcenter is to browse the Vcenter server using IP or fully qualified name of the Vcenter server. Before you authenticate with your SSO user name and password, click on the https certificate alert on the top left corner of the browser window and select detail. Select the "Advance" button on certificate detail and choose the tab "Details" and click "copy to file" to save .cer file locally on the mapped network drive. In my case, I used google chrome browser to copy to file, the might vary slightly based on browser but the process should be fairly simple.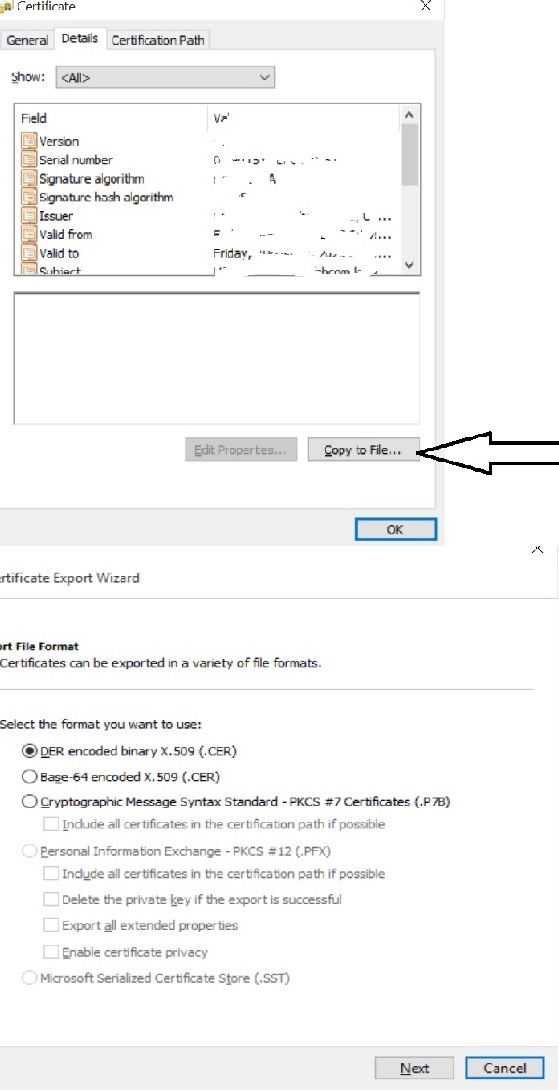 2) Browse the VDP configure web interface using VDP IP address or fully qualified name, using the format
https://IPadress
or FQDN:8543/vdp-configure/. After logging on to VDP look for the gear icon that appears on VDP Appliance configuration tab and it is the first tab on VDP login. From the choices of pop up look for "Vcenter registration" and click on it invoke the Vcenter registration wizard..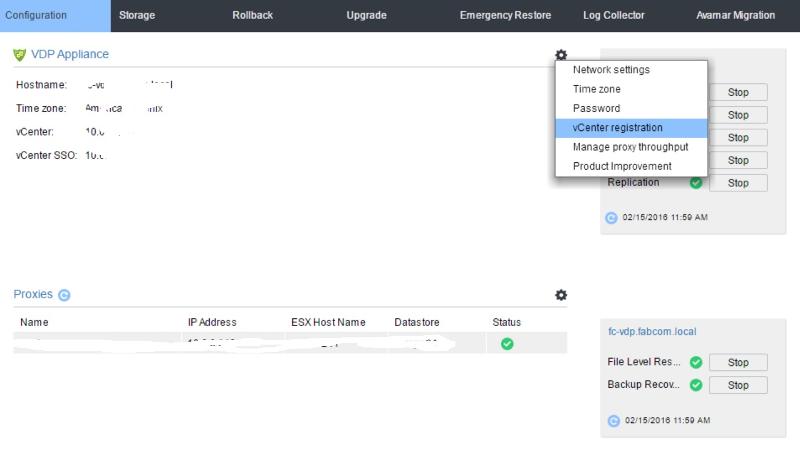 3) The On the first page of the configuration select "I have reviewed information to continue with Vcenter registration" and click next to continue to get to the screen that offer login information and certificate registration page.
4) On the registration page type in the Vcenter single sign on password and click the check box for "Verify Vcenter certificate" to browse and select the exported .cer file from the location you saved on the first step of certificate file copy and finish the process following remaining steps as default.
Hope the article would be helpful to avoid potential backup failure resulting from VDP registration error.