The Nikon Coolpix L18 is an intuitive 8-megapixel point and shoot camera with a 3x optical zoom. Nikon has done a good job of incorporating several features such as image stabilization, on camera red eye fixing, and a large three-inch display on the back. There are 15 shooting modes on the Coolpix L18 – helping to give this camera a lot of flexibility and capability.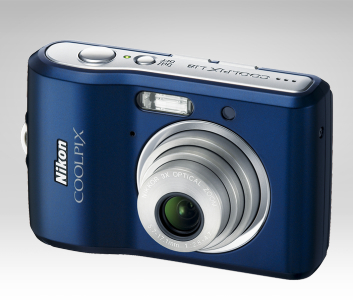 Quick spec's for the Nikon Coolpix L18:
Megapixels: 8
Optical Zoom: 3x
Digital Zoom: 4x
35mm Lens Equivalent: 35mm – 105mm
Highest ISO rating: 1600
Image Stabilization: Yes
SD/SDHC Memory Card
LCD Monitor Size: 3 in.
Battery Type: AA
Video: Yes
Price Range: $150 - $200
Shooting Modes:
Landscape
Sports
Beach/Snow
Portrait
Night Portrait
Sunset
Dusk/Dawn
Party
Night Landscape
Museum
Close Up
Copy
Back Light
Panorama Assist
Easy Auto Mode
Nikon has done a great job with the shooting modes, they are easy to use and can greatly help increase the color balance and exposure of photos. The landscape, portrait, and sunset modes have consistently delivered quality pictures for me. I have taken countless high great shots utilizing these modes. There are only a couple shooting modes (out of 15) that didn't give me great results – the Easy Auto Mode and the Panorama Assist. When using the Easy Auto Mode, the Coolpix L18 has to calculate more variables on the fly, than if it were in a specific mode, which tends to increase the ISO and inherently granularity of the photo. That being said, it is so easy to change the mode that this is a negligible issue. The Coolpix L18 consistently delivers good photos when using the proper mode setting.
Below is a photo that I took using the landscape mode.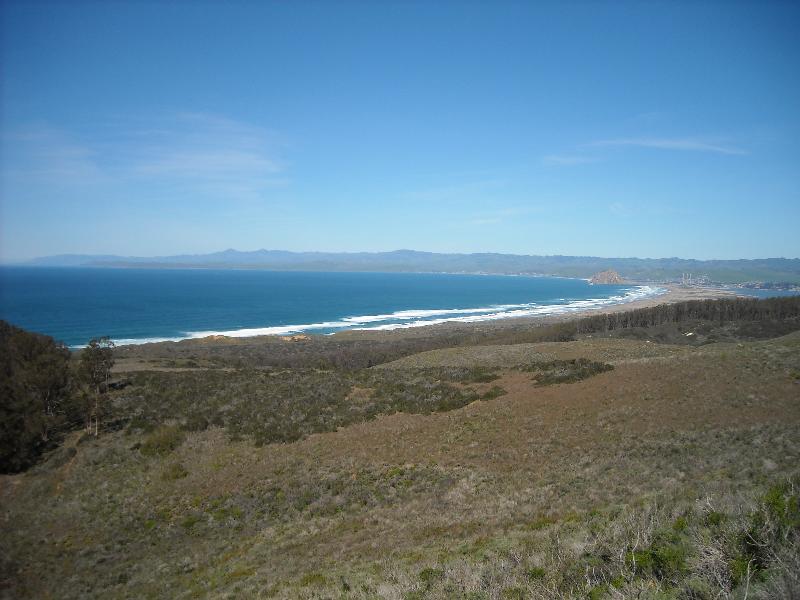 In addition to taking pictures, the Coolpix L18 can shoot video as well, shooting at 640 x 480 pixels at 30 fps. While this isn't 1080p, it will look pretty good on a computer. Unlike some similar cameras, the only limit on how much you can film is the size of the memory card. Additionally, this camera has the ability to use the optical zoom while you are filming - an option that many cameras at this price point do not have.
Another nice feature is the large LCD screen on the back of the camera. The three inch display is easy to see from different angles and serves as an excellent viewfinder. The display is one of my favorite features. It is really nice to be able to see your pictures fairly well on the camera so that you can decide if you need to re-shoot or not.
One of the few downsides is the functionality control - There is no manual shutter or aperture control. As I primarily use my SLR or DSLR, this can be a frustrating feature, but it removes some of the hassle. While there are white balance and color correction settings, they are somewhat limited in that you can't completely customize them, but they have a several presets that work in most conditions.
I have noticed on many of my pictures that I have taken using the landscape mode frequently have vignetting. While this isn't always a big deal, and can actually make the image look good, it can be very frustrating if you don't want it.
The largest drawback of this camera is that it uses a point and shoot sensor (which have got significantly better over time). Point and shoot sensors do not get nearly as clear or as sharp an image as an SLR/DSLR camera does. This is really just the nature of the beast, but can have significant results. This is a lot like VHS and DVD - most people don't notice the difference switching from VHS to DVD. After using DVD's for a while and going back to VHS, it is really hard to watch. You won't notice the difference in images until you have been using an SLR camera for a while.
Nikon claims that this camera, when running on Alkaline AA batteries should get about 180 shots (without using the flash); I have found this number to be closer to 150, and even closer to 100 when you are using the flash. I have not tested this camera with Lithium Ion batteries, but it is supposed to be able to get 650 shots before needing to be recharged.
Overview
Pros and Cons
Pros
8 megapixel sensor
Image Stabilization
15 shooting modes
Compact design
Price
Cons
Point and shoot sensor
No aperture/shutter speed control
Grainy at high ISO
Vignetting
Ratings
(0 - 10)
Quality 8
Ease of use 9
Features 6
Battery life 6
Price 7
Overall 7
This camera is a great compact and durable point and shoot that you can take anywhere. It is great for activities where a full size DSLR would not be desirable (such as mountain biking or rock climbing). While the Coolpix L18 can't be dropped off scaffolding, it can stand up to a significant amount of abuse and still deliver great pictures. With an 8-megapixel sensor, the photos can be blown up to 16 x 20 inches and still look good. The image stabilization does an excellent job, compared to cameras in the equivalent price range, and helps to make this camera a versatile tool that can be taken anywhere. The bottom line with the Coolpix L18 is that it is a good, cheap point and shoot camera that can go be brought along on just about any (dry) adventure.