Email Administrators often face the task of exporting large mailboxes from Exchange to PST files.
Sometimes these mailboxes are more than 2GB in size. In these cases Exmerge will not be able to export the mailbox as it will export in ANSI formatted PST file which has limitation of 2 GB. It therefore won't export mailbox of 3 GB in single PST file. However you may refer
https://www.experts-exchange.com/articles/Software/Server_Software/Email_Servers/Exchange/Export-mailboxes-using-Exmerge-and-Exchange-2003.htm
to export mailboxes over 2GB in size using filtering. This process will have more than 1 PST file to manage old emails.
There is third party software products that can achive this task. But what if we can achive this using Microsoft Office Outlook 2003 or 2007?
Microsoft Office Outlook 2007 and Microsoft Office Outlook 2003 have both a different format and a larger overall size limit for the personal folders (.pst) file than the .pst files that are in the earlier versions of Microsoft Outlook. In Outlook 2002 and earlier, the .pst files are in the American National Standards Institute (ANSI) format, and the overall size has a limit of 2 gigabytes (GB).
Microsoft Office Outlook 2007 and Microsoft Office Outlook 2003 supports both American National Standards Institute (ANSI) and UNICODE personal folders (.pst) and offline folder (.ost) files. Outlook 2007 and 2003 can create UNICODE formatted (new Large format) PST file. Please refer
http://support.microsoft.com/kb/832925/
to verify Registry Keys along with path for UNICODE and ANSI files.
Here is the step by step procedure to create PST using Outlook.
1> Configure your mailbox with Outlook 2007 or 2003 using SMTP, POP3, IMAP or MAPI/Exchange.
2> Create new PST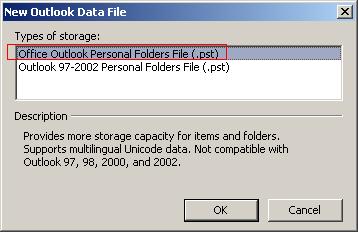 3> Select the highlighted option (Office Outlook Personal Folders File)
4> Now move your mailbox contents (by emails or by folders) to this newly created PST.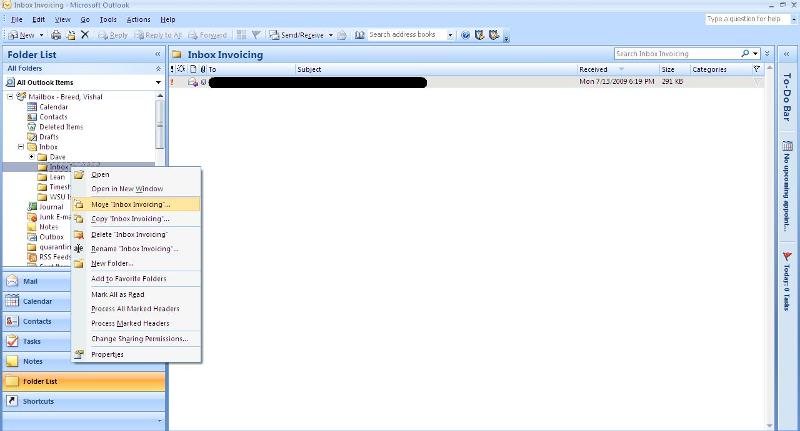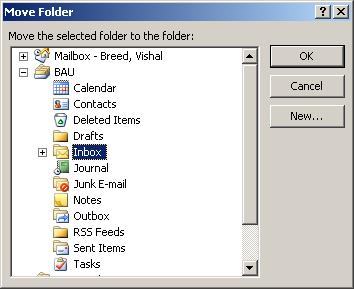 5> It allows PST file to be 20 GB in size.
6> Ensure PST file is located on NTFS partition to avoid perfomance issues.
** Please note: If you have many huge mailboxes, this would be a time-consuming method; however yes, you can have each PST size of 20 GB.