One of the biggest challenges facing freelancers is balancing multiple projects and deadlines. Organizational skills and time management are key to keeping up with projects and staying on track. Luckily, we've curated seven tools to help you focus on the work at hand, boost your productivity, and build a thriving freelance business.

1. Avoid Scope Creep with BrainLeaf
Are you constantly worried about the dreaded scope creep?
BrainLeaf
is a handy online tool that allows you to scope your tech projects quickly and accurately. It also allows you to process billing and share updates with clients, making it a versatile way to track the progress of your projects and not over commit your time. BrainLeaf beta is free, so act now to try it out!


2. Create Next Generation To-do Lists with Wunderlist
There are plenty of ways to check things off of your to-do lists, but our personal favorite is
Wunderlist
. With reminders, notifications, and great organizational options, Wunderlist will quickly become your go-to planning program for personal and professional tasks, since it is compatible across all of your devices. The ability to use hashtags for tracking is one of our favorite features. The best part? It's free!


3. Track Your Time with Hours
When you're working from home outside of regular office hours, keeping track of your hours can be a challenge.
Hours
keeps tabs on how long you are spending on each project, and has powerful reporting features that makes invoicing a breeze when you're wrapping up with a client. The basic version is free, and is plenty robust for a single freelancer, with options to upgrade for larger teams and more reporting capabilities. Bonus points for being color coded!


4. Enjoy a Distraction Free Inbox with Boomerang
If you're as easily distracted as some of us by incoming email while you're working,
Boomerang
is the program for you. It's an open source add on that lets you schedule emails, set reminders to follow up if you don't hear back from someone, and hide things from your inbox until you're ready to see them. Currently, it's only compatible Gmail and Outlook, but more clients are set to be supported soon.


5. Be Your Own Project Manager with Trello
For a free personal project management tool, it's hard to go wrong with the free version of
Trello
. It's flexible card system is a great visual representation of your projects, tasks, and timelines, letting you manage them at a glance from any device. Easily upload files, make notes on tasks, and set notifications to keep yourself on track.


6. Avoid Scheduling Mix Ups with Figure It Out
If you're working with Chrome and have clients around the world, use
Figure It Out: FIO
to help take the guesswork out of scheduling meetings across multiple time zones. This handy plug-in is free and has a beautifully simple design.


7. Manage Your Finances with Wave
If you are lucky enough to work for yourself, chances are you'll also be stuck doing your own bookkeeping. With
Wave
, you can manage and track invoices, pay bills, and back up your data automatically. Bonus kudos for 256-Bit encryption and an easy to use UI.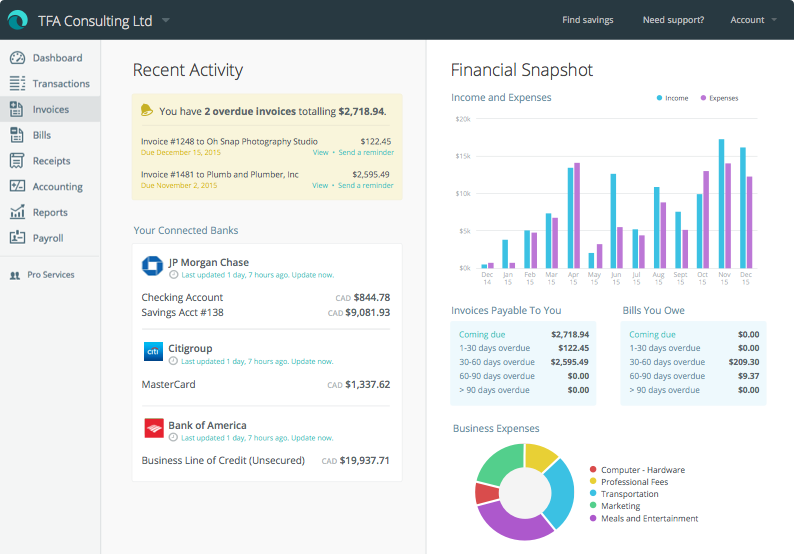 Next time you've got tasks and projects piling up, don't lose your cool, a little organization can go a long way. Rely on tools like those mentioned above to effectively manage your time, get work done, communicate with clients, and take on new, exciting projects with
Gigs
.