It can often be challenging to stay relevant in the rapidly evolving world of technology. This can make recruiting talent difficult for companies of all sizes.
It can often be challenging to stay relevant in the rapidly evolving world of technology. This can make recruiting talent difficult for companies of all sizes. Antiquated but necessary filtering tools for recruiters can kick back good talent, but sometimes candidates leave out key elements that employers are looking for.
According to
Foote Partners
, hiring in the technology sector will continue to rise in 2016, with architects, data analysts, security, and product designers representing the strongest growth. Companies are actively trying to fill open positions. The question is, how does your company stand out to recruit and hire the best?

Promote Your Company Brand
You aren't the only one doing research. Candidates are researching your company to assess if it's somewhere they want to work. According to LinkedIn's
Global Recruiting Trends 2016
report, "59% of companies are investing more in their employer brand compared to 2015." And, a
2015 Jobvite survey
found that 46% of job seekers say a company's brand plays a big role in their decision to apply. Companies need to understand how potential employees view them and proactively promote an honest and engaging workplace. This can be done through a public facing employee forum, social media engagement, and your company website.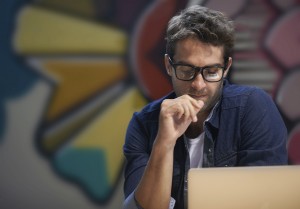 If you think you have an enviable office culture, consider applying to be featured on
Fortune's Best Companies to Work For
list. Laying claim to a place on that list will go a long way in getting qualified applicants in the door.

Choose Your Job Sites Wisely
Niche job sites are incredibly powerful for companies. Using a niche site substantially reduces the likelihood of receiving thousands of resumes from unqualified candidates because most sites attract candidates focused in that specific industry.
Alternatively, niche sites substantially increase the likelihood of finding a truly qualified candidate, because they are pulling from a smaller pool of individuals who are already pre-qualified.
Experts Exchange
offers even more benefits than most, giving hiring managers the ability to view the candidate's profile, interactions, and content they have authored.

Master Your Applicant Tracking Systems
Applicant tracking systems (ATS) have been mostly great for hiring departments that were previously swamped by thousands of applicants. But the way they filter out great candidates needs to be addressed.
According to a report by
Quint Careers
, the ATS of large companies filtered out the resumes of their most successful executives when they were submitted as a test. Additionally, a
2015 Jobvite survey
found that 43% of job seekers said the actual job didn't match the posted description.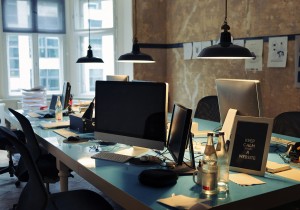 Hiring managers and decision makers need to work together to tailor filters and job descriptions so the best candidates make it through the door. Finally, companies can also search for candidates beyond the conventional hiring process, through company promotion, networking and referral programs.

Analyze Hiring Success
Big data makes it easier than ever for companies to track new hires and determine whether the decision proved successful. Tracking new employees gives hiring departments valuable information that will inform changes to the hiring process, ATS filter parameters, and job descriptions, leading to long-term success in finding qualified candidates.

Leverage Employee Referrals
According to LinkedIn's
Global Recruiting Trends 2016
report, 32% of companies hire new candidates through employee referrals. Employees are in a unique position to promote the company work environment and often have personal connections with  qualified candidates. If you don't have an employee referral program, it's never too late to get one up and running!

Mobilize Your Job Postings and Application Processes
Literally, optimize them for mobile devices. According to
Jobvite's 2015 Hiring Trends
, 47% of millennials use their mobile devices to search for jobs. On top of that,
Pew Research
states that 28% of job seekers use their mobile devices to search for a job, and half of those also completed the application on their device.
Companies looking to fill open positions should strongly consider putting their open jobs and application process in a mobile friendly format, as this is a trend that is only going to grow in the coming years.

Takeaways
Job seekers and hiring managers shouldn't be like two ships passing in the night. To get one step closer to hiring the best candidates, be sure to balance optimization for new technologies with old-fashioned interactions (online included) and networking.
In the meantime, continue to build on your company culture, start building that employee referral program, and gear your job postings to a mobile-focused audience. To get you started,
Careers
by Experts Exchange helps introduce the brightest minds in technology to your open positions.