Not sure what the best email signature size is? Are you worried about email signature image size? Follow this best practice guide.
Email signature size is more important than you might think. Ordinarily, most experts recommend that a signature can be any size you wish it to be. However, we have a clear set of guidelines we use to ensure an email signature is the perfect size to work on all devices.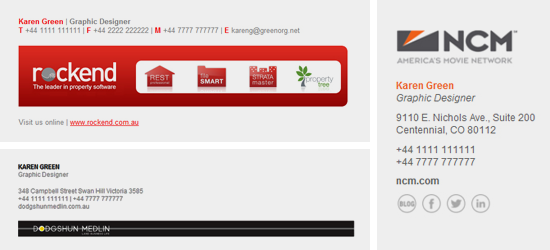 Consider your target market
Firstly, ask yourself if you know what devices your target audience are likely to read their emails on? Will they be reading them at their desk at a PC/Mac? Or do you think they will access content on the move via a smartphone or tablet? If you know this, you'll be better placed to work out what the optimal email signature size should be.
For mobile users, we recommend that the email signature dimensions are 320px (pixels) wide. This is because mobile device screen sizes are typically between 320px and 500px wide. Your best bet is to target the lowest screen dimensions so that your signature appears at the highest quality on mobiles.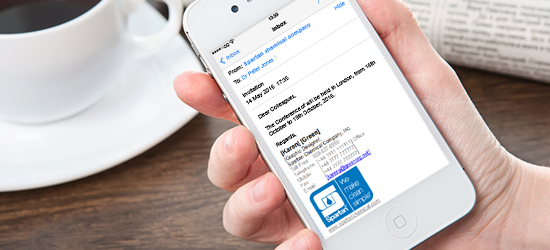 For desktop users, the industry standard email signature size is about 650px, but we recommend that you use the slightly smaller dimension of 600px wide. This will make it a lot easier to create a clean email signature design that won't have its edges cropped.  
Consider your imagery
If an email signature image size is too large, it becomes very distracting to any recipient and ends up overpowering the actual email content itself. Remember that you are emailing someone for a reason and you don't want your signature to get in the way of the message.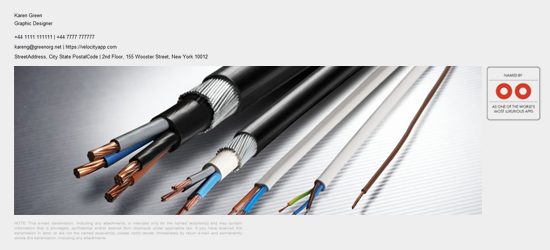 However, making images too small can be just as bad as recipients will find them hard to see. Do you honestly think people will click on something like promotional banner if they can't actually see what it's for?
You should also always build your email signature template in HTML rather than using a program like Microsoft Word. If you don't, email clients might render images incorrectly.
Finally, try to keep images to a file size of below 50kb. The bigger the email signature image size is, the longer it will take for your message to be sent and received by recipients.