A safe way to clean winsxs folder from your windows server 2008 R2 editions
Applied operating systems
Windows Server 2008 R2
Prerequisites
It is not recommended to delete the winsxs folder directly. Deleting this folder may cause BSOD error and OS may crash permanently.
Download and install the windows update pack Windows6.1-KB2852386-v2-x64.msu from the below link
http://download.microsoft.com/download/2/A/3/2A3FD850-E45F-47D4-AFF8-8048333CBA7D/Windows6.1-KB2852386-v2-x64.msu
The disk cleanup utility will be added by installing the Desktop Experience feature from windows server manager
Procedures
Please follow the below procedures to install the desktop Experience feature
Step1: Go to server manager and select add features.
Step2: Select desktop Experience feature from the list and follow the installation.
Step3: When installing Desktop Experience, it does require additional features. Select the button to Add Required Features and click next and then install.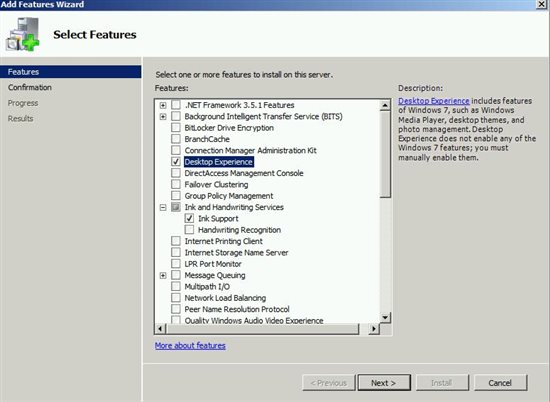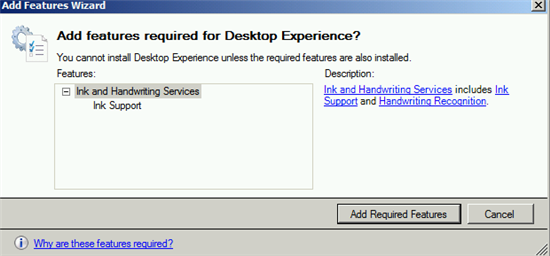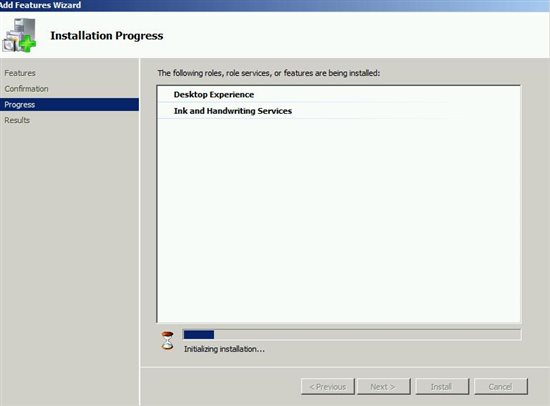 Step 4: A reboot is required to finalize the install.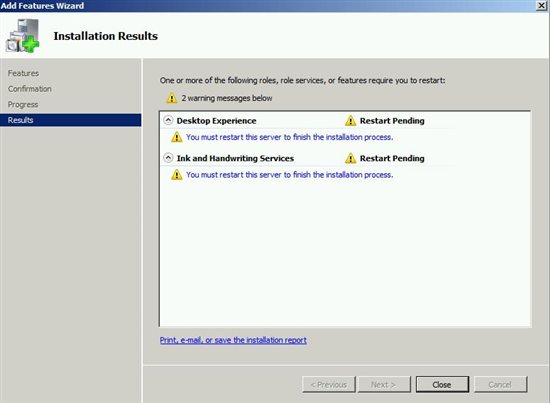 After reboot, a Disk Cleanup option can be found under Start --> All Programs --> Accessories --> System Tools: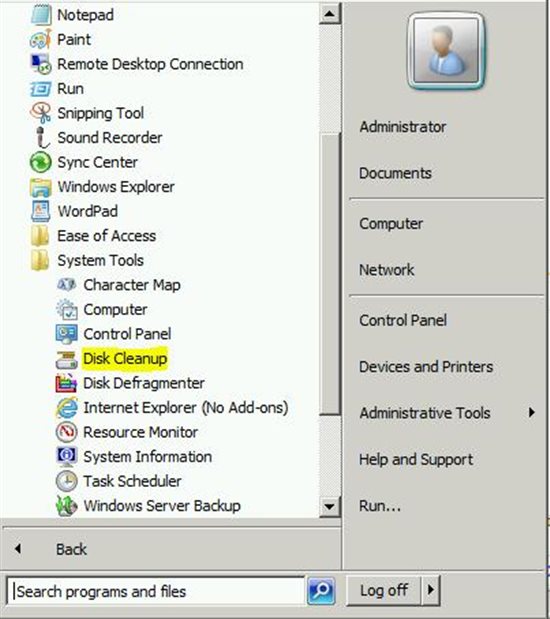 On launch, Disk Cleanup prompts for the drive you want to clean up
Select the C drive and click OK.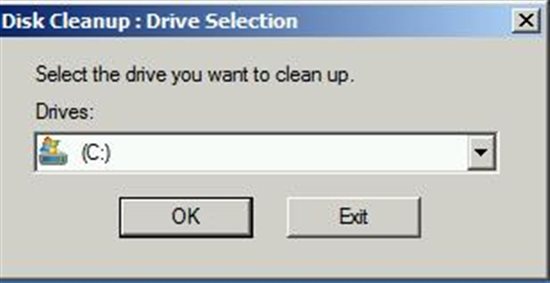 \
Several options are provided for cleanup, including a new option for Windows Update Cleanup: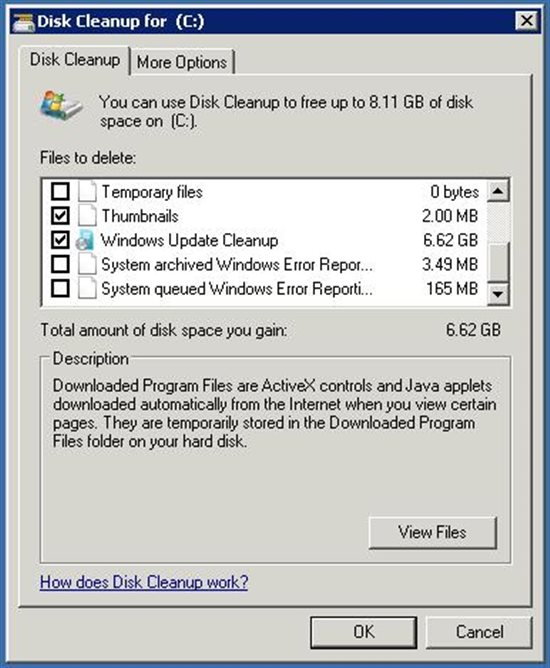 After preceding the cleanup a reboot is required to complete the cleanup process.
Here we will show one of the examples from the server USCHCVMP365AD08.us.na.ey.n
et.

We faced a disk space issue on this server which is showing only 19.1 MB free space on it C drive.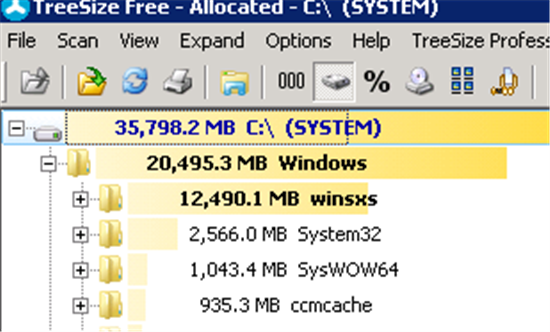 While checking the Winsxs folder, it consumes around 12 GB of size as shown in the below image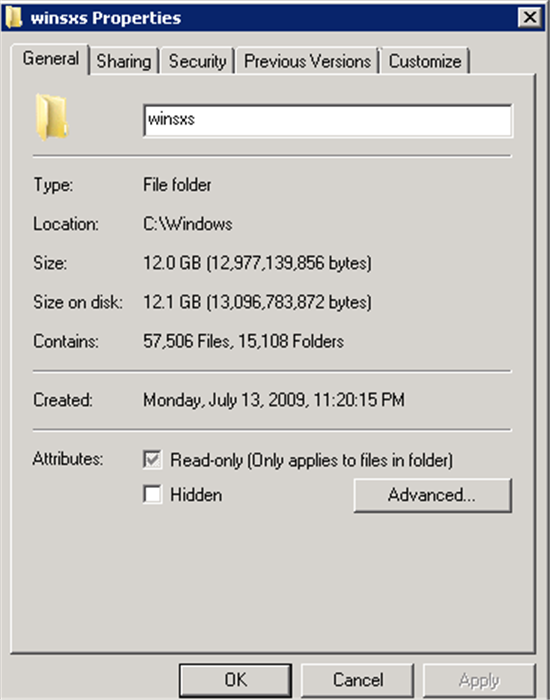 While using the disk cleanup it showing around 4.71 GB of Windows update cleanup data.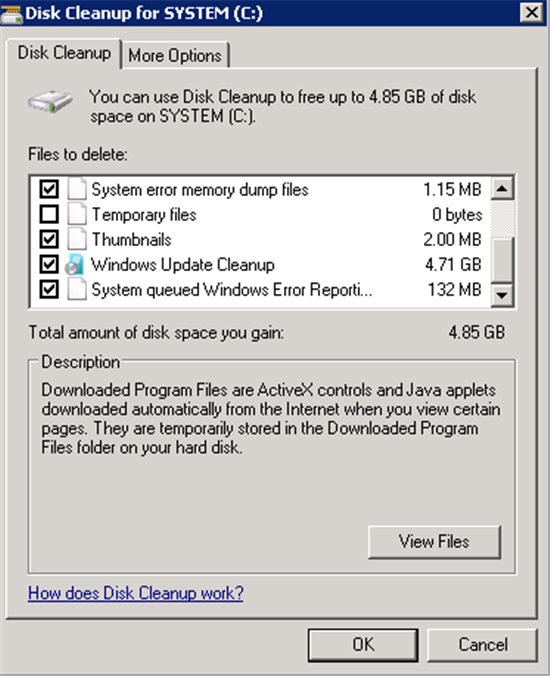 After rebooting the server the winsxs folder consumed space reduced to 7.32 GB from 12 GB