A brief look into what is, how to use, and how to make GIFs
What are those crazy kids up to today?
Why Gifs:
When it comes to communication, it is often stated that 55% of is body language, 38% is the tone of voice, and 7% is the actual words spoken. Although the ratios can fluctuate based on the situation, this principle is widely accepted in the psychology field. What does this mean? It means your texts aren't cutting it. Messages can be misinterpreted, misunderstood, or even uninteresting The solution? You've guessed it, GIFs
And what is a GIFs?
The Graphics Interchange Format, GIF, has been around for decades. For those on the internet long enough to remember, you would see things like small waving flags for decades. You may think that those look ridiculous, and rightly so I might add, but the standard GIF has evolved over time. Let's look at what they are like today:

Them: We have front row tickets to Nickelback
You: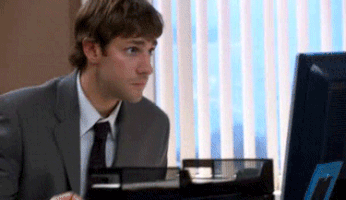 Them: Should I order pizza for book club?
You: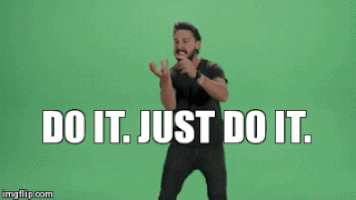 Them: How was your day?
You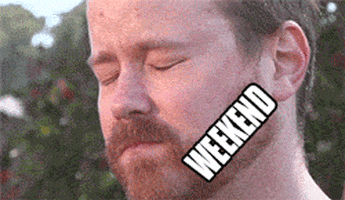 Benefits of GIFs
Improved ability to convey emotion
Improved intimacy
Increased friendliness
Easily digestible
Sparks interest
Captures attention
Perception of tech savviness
How to make/Find GIFs
Do you know how to use photoshop? Well that does matter here. Although having that knowledge will offer a benefit, it is in no way a barrier to creating GIFs. Because of the increased popularity in GIFs, there are numerous places where they can be made very easily
.
These same sites can be used to find GIFs.
Here are some sites to get you started:
Sending GIFS
iPhone - in iMessage:
Open imessage and open a conversation you would like to send a GIF in.
Select the "A" at the top of the keyboard, next to the textbox.
Music should appear. Scroll to the left to open the GIF Library
Celebrate briefly
Search for GIFs within the search box
Select
Send
Celebrate a little more
Any Phone
Find GIF (This can be done on the sites mentioned above or with a quick google search).
Tap and hold on the GIF.
When the word Copy appears, tap it to copy your GIF to your clipboard.
Open your preferred messaging application.
In the text box, press down again until the word Paste appears.
Click to paste your GIF (it will look like a still image, but once sent, it will animate).
You did it!
GIF on Friends