Underrated Marketing Tactics You Should Know About

Oscar is a writer and a senior editor over at Bizzmarkblog.com. He enjoys reading and writing about marketing, technology, and business.
Published:
A great marketing strategy is diverse. Read about the not so popular, yet effective, marketing tactics you can start using today!
These days, a vast majority of shoppers distrusts, not only advertising but large corporations in general. What is the main reason for this? People are simply overwhelmed by the number of formulaic, dishonest ads they see on billboards, TV, and the internet, day by day. And do you know just how many ads we see on a daily basis? Well,
according to Telesian Technology
, an average person sees anywhere between 300 and 700 advertisements on a daily basis. 
The main reason why so many marketers stick to standard marketing tactics is that they simply do not know where to begin. People tend to avoid what they do not understand, but overlooking certain marketing tools and strategies just because you are not really familiar with them will not get you far. 

Reach a New Audience with a Podcast

You have certainly listened to a couple of podcasts in your life – in 2014, Serial was practically inescapable – but have you ever thought about using a podcast for marketing purposes? Sure, podcasting is still relatively new, but that does not change the fact that many potential customers and followers are probably active podcast listeners. Recently,
Infinite Dial published a survey
, which revealed that podcast audience grew by almost 25% in the past 12 months. 
More than 20% of US citizens of ages 12 and up listen to at least one podcast on a regular basis. To put that number in perspective, consider this – roughly 21% of Americans have an active Twitter account. That means the listeners are already there, all you need to do is find a way to get their attention. And with the right material, you will be able to connect with your audience, reach people you had never thought of targeting and even generate money from multiple revenue streams. 

Stop Underestimating Email Marketing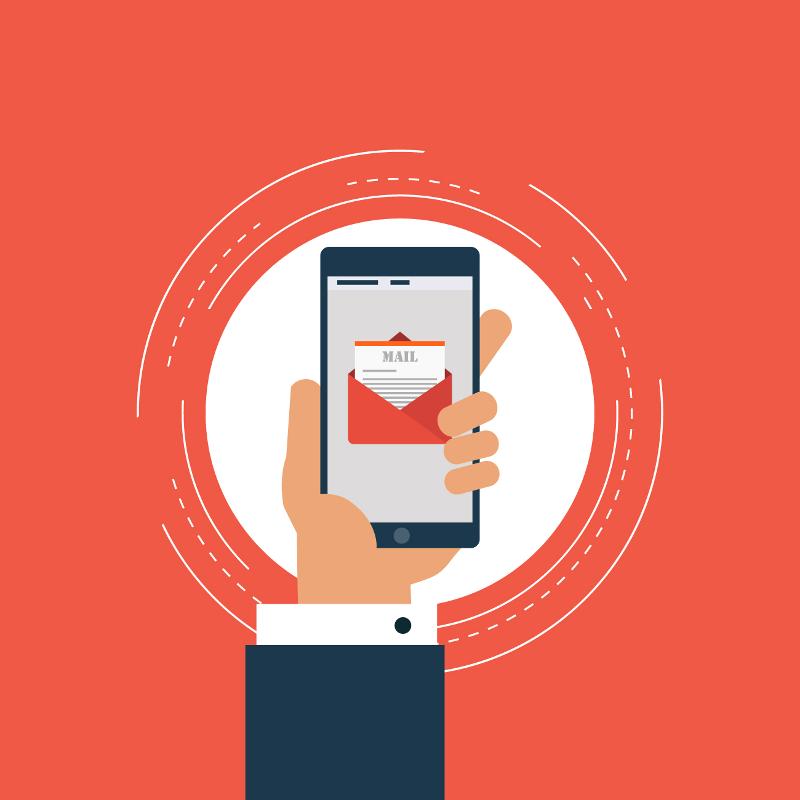 In the modern marketing world, people do not think much of email marketing – most young marketers naturally prefer the newer and more exciting platforms, like Facebook, Instagram, and Snapchat. But if you are working on a budget, email is probably the best solution for you. And even if people nowadays use WhatsApp more, it does not mean people stopped using email altogether. In fact,
Radicati Group reports
that people still send 2.4 million emails every second, which amounts to approximately 205 billion emails per day.
Due to increased mobile usage, you should definitely approach your email strategy with a mobile-friendly mindset. Basically, you have to make sure that every little aspect of your campaign is optimized for mobile devices. This includes fast-loading images and visually captivating content that works best on smaller screens. Furthermore, you need to develop a remarketing strategy, because
according to HubSpot
, a vast majority of your visitors (around 95%) are not ready to buy something after the first visit.

Hosting a Live Virtual Summit
Even though hosting a virtual summit does not sound like a marketing tactic at first, it can actually help you launch your brand online and expose it to a brand new audience. For instance, by doing interviews for your podcast, you can easily build a relationship with a few influencers in your niche. Once you build enough relationships, you will have a chance to interview a couple of industry leaders and offer the interviews to an online audience. This will help you to establish yourself as an industry expert by association, and you will even get a chance to form future business partnerships.
Moreover, as the young entrepreneur and WordPress developer,
Jan Koch notes
, virtual summits can help you grow email lists by up to 600%, attract your ideal audience and help you drive membership to your online community. You see, during a
virtual summit
, you will be broadcasting your lecture/interview live and for free, however, in order to gain access, people must register and leave their emails. 

Final Thoughts
If you want to have some long-term success, you have to think outside the box and give a chance to something like podcasting and virtual conferences. Keep in mind, just because something is not overused, it does not mean that it is not effective. The fact is, underrated tactics such as these are making someone a lot of money as we speak, and if you dare to be innovative, that someone can easily be you in just a couple of months.