This article runs through the process of deploying a single EXE application selectively to a group of user.
Suppose we have the following requirement:
"DummyTest" application is a single EXE application with a configuration file
"DummyTest" application should be installed for all users in Group "Some Group 1", "Some Group 2" and "Some Group 3"
Group "Some Group 1", "Some Group 2" and "Some Group 3" have different configuration files
Users must have a desktop icon to access "DummyTest" application
Preperation
First thing is to copy the EXE file and config file to a network location.
In this article I use the domain Netlogon DFS share because the application is small and because the share is highly available and distributed.
After this duplicates are create for configuration file so that we have three, each with different configuration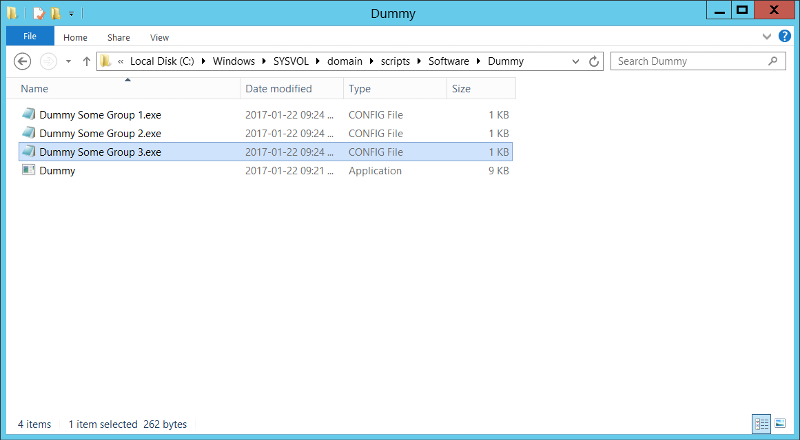 1) Deploying the EXE
a)
Create a GPO Add the EXE into User
Configuration > Preferences > Windows Settings > Files
.
Note that when you specify the source file location, ensure you use the network location for the file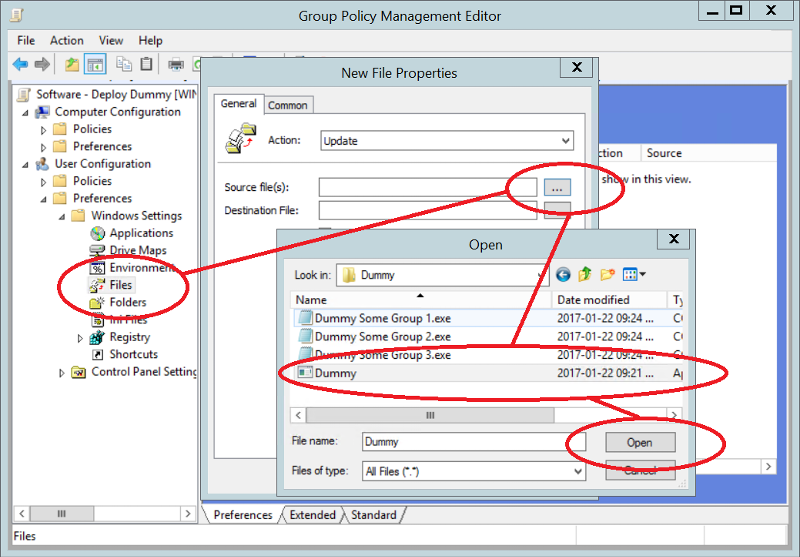 b)
Specify the destination file. This will be the location on the target user's profiles. You can press F3 to get a neat list of all the variables available.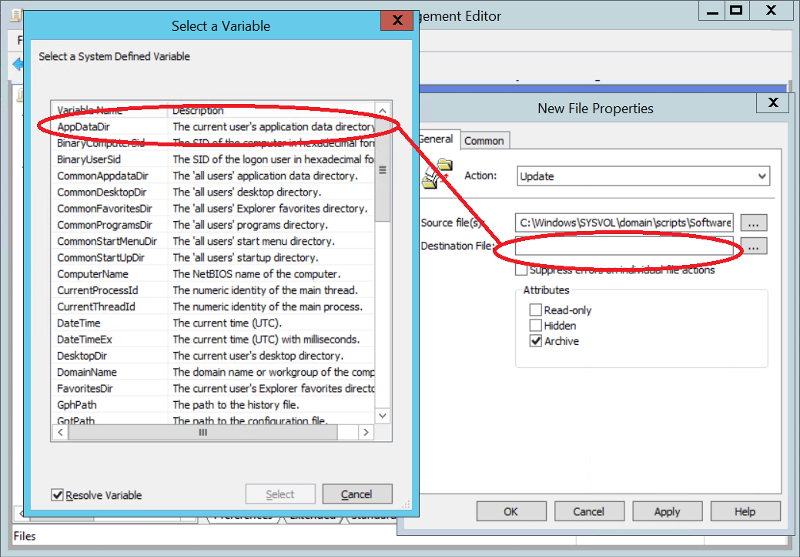 c)
In this case the file will be deployed in
%AppDataDir%\Dummy
with name
Dummy.exe
.
Note this is the path that we need to point shortcut to in a later step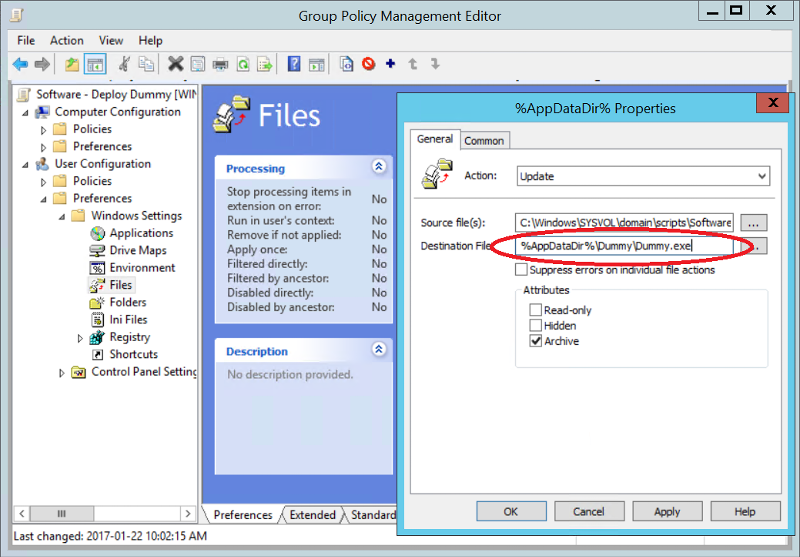 d)
Select the
Common
tab and tick
"Remove this item when it is no longer applied"
and
"Item-level targeting"
. The EXE must be deployed when use is member of any of the three groups.
This is done by changing the item filtering to OR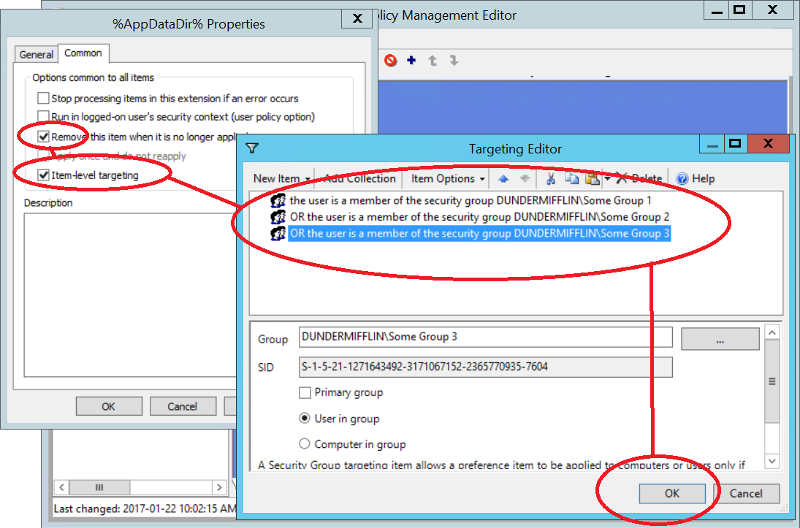 2) Deploying the configuration file
The deploying of the configuration file is similar to the deploying of the EXE except that depending on the group membership, you will get one of three files and the destination file will always have the same name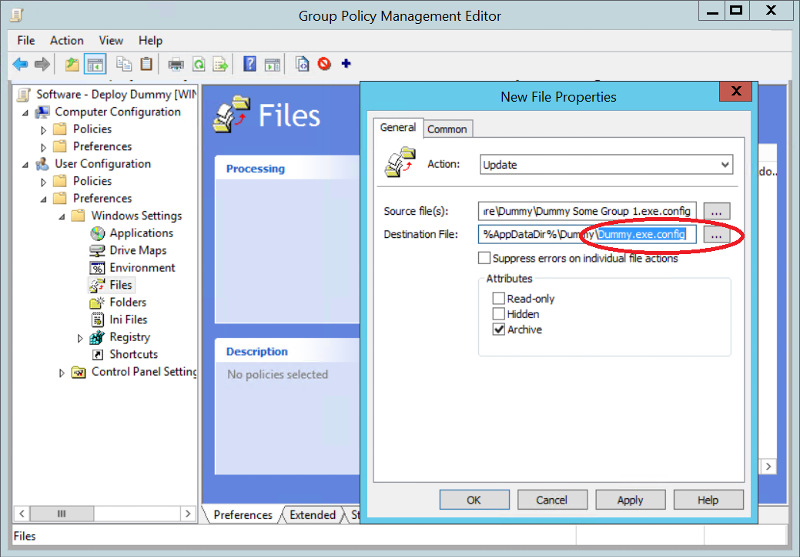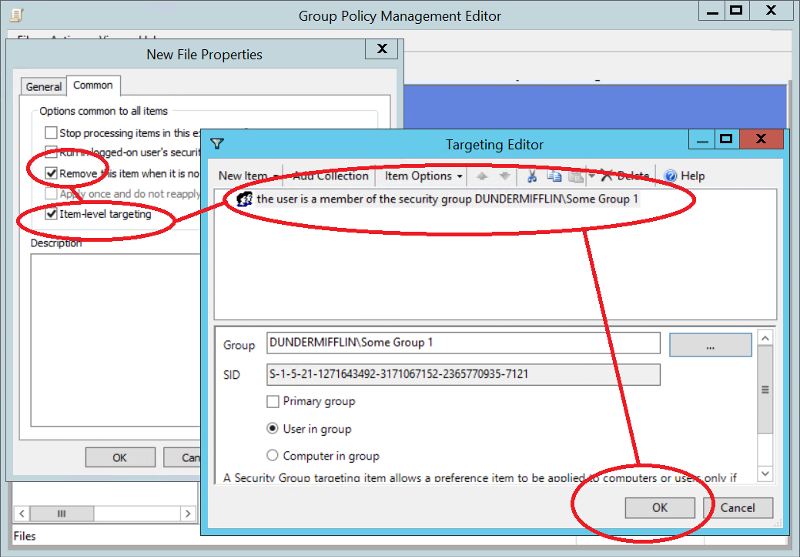 3) Deploying the shortcut
a)
Add the shortcut into
User Configuration > Preferences > Windows Settings > Shortcuts
.
Note that the "Target Path" is the destination file from the EXE deploy task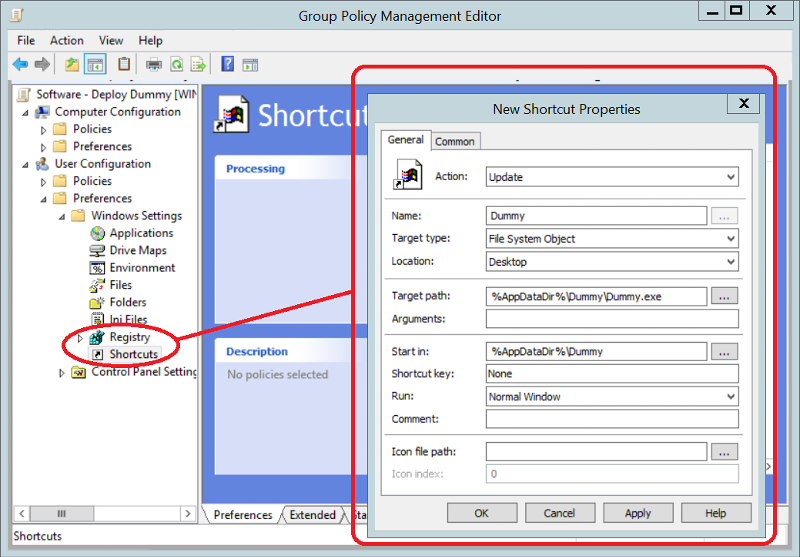 b)
The shortcut should be deployed to users that are members of any of the three groups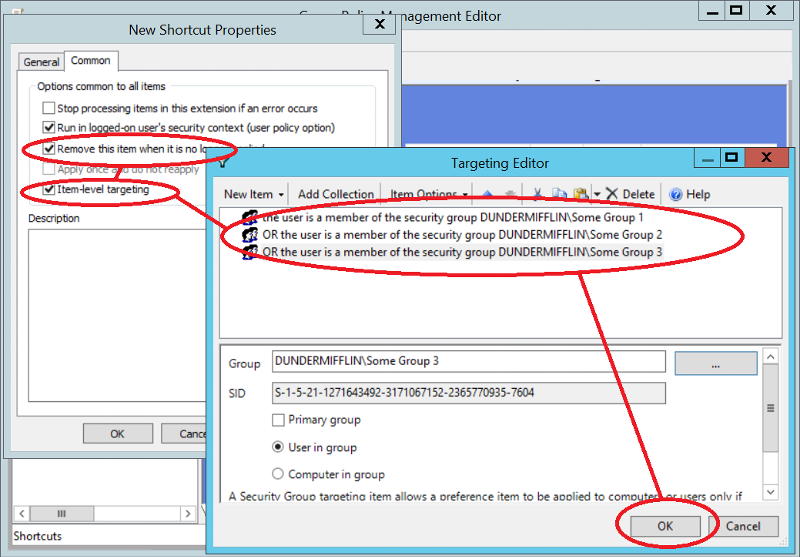 The end result is that when a user is added to any of the three groups, they will get an EXE, configuration file and a shortcut. The configuration file is different for the three groups.
Also, if you remove user from group, the EXE, configuration file and shortcut will be removed
Please do not forget to press the "Thumb's Up" button if this article was helpful and valuable for EE members.
It also provides me with positive feedback. Thank you!