Many people use more than one email account and so it becomes difficult for them to manage them when they use separate accounts, so, in this article, I have shared an easy way to add Other Mail Accounts in your Google Inbox. It helps to combine all accounts at one place to view, share and edit.
As we all know, all the things like business, education, exam and so are done online. Due to this, a user creates more than on account on various email portals Yahoo, Gmail, Cox, my office email address, my website email, and so on to continue their work. so, juggling various email inboxes can be a hassle. But fortunately, with all major email providers – Gmail, Outlook (Hotmail) and Yahoo – you can easily add all email accounts into one inbox, and use them to send and receive emails from one place to another on the web. It is very handy for those users who don't like to access their account by using a desktop.
Gmail(Google Inbox):
If you want to import your emails from another email provider to another i.e. Gmail, then your other email provider has to provide POP3 access. Just follow the mentioned below steps in the right order.
Step 1:
Open your
Gmail Account,
Click on Settings icon-> Choose
Settings
option.

Step 2:
Select
Accounts and Import
-> Click on
Check mail from other accounts
option-> Press on
Add a mail account.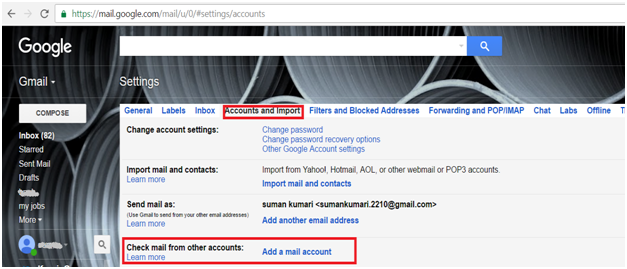 Step 3:
A pop-up window will appear, type your email address – whether Yahoo, AOL, Hotmail or any other POP3 accounts-> Click on
Next
Button.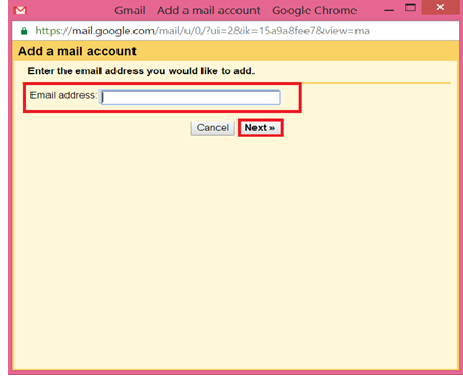 Step 4:
Now, type the password for that account, the POP server, and port. You also choose any customized feature to archive messages sent to that email address and adding a label.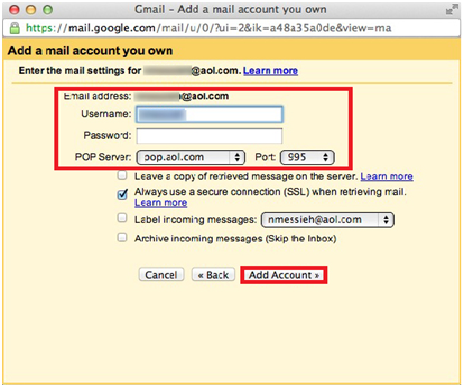 Step 5:
Now, the next step is to make sure to send email from that account. You can prompt it to set after addition of your account:
Enter your name that you desire to display to recipients-> select whether to send it via Gmail or from your email provider's SMTP servers.
Enter the verification code that you will receive on your secondary email address.
While composing a new menu, a drop-down menu in the From field and then you can select which address for sending message purpose.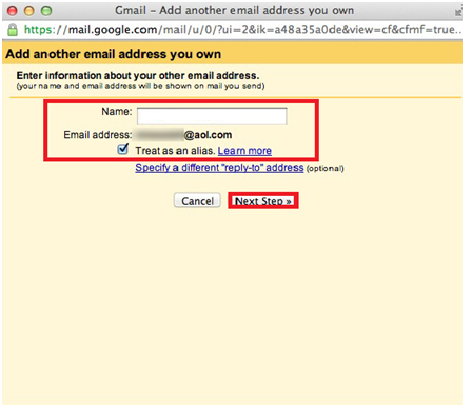 Step 6:
Now, the last step is optional, since it will help you to active the Multiple Inboxes in Gmail labs. If you want to be more organized to use separate inboxes, then enable the feature in Labs.
In settings menu, Press
on Multiple Inboxes
tab-> For the search query,
type label:
Remember don't leave any space between colon and the label itself.-> Click on
Save changes
button.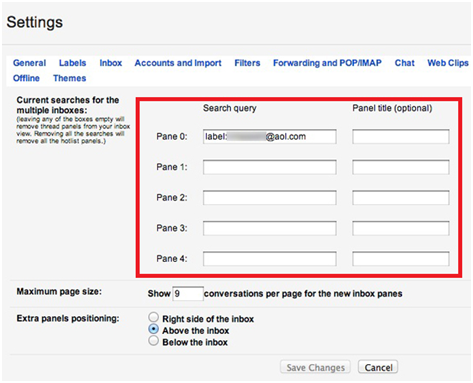 Another way to do it :
It's additionally significant that in case you would prefer not to access your email accounts utilizing POP you can simply use the workaround of sending your messages to your primary, served you to provide access to send the email of your account. Gmail, Outlook, and Yahoo all give clients the email forwarding settings.
1.
In Gmail:
Click on Settings-> Choose Forwarding and POP/IMAP.
In the Forwarding, Press on Add a forwarding address option-> Add an email address that you need as a primary inbox and click on the verification email that you would like to receive.
2. In Outlook
:
In the Managing your accounts,> Click on Email forwarding-> type the email address that you want to use as a primary inbox.
3.
In Yahoo
, you can use the mail forwarding facility, if you upgrade Yahoo Plus and the amount will be cash back $19.99 a year.
Conclusion:
In this article, we highlighted on the methods on
How to add Other Mail Accounts (Yahoo, Outlook, etc.) in Google Inbox
easily. Just follow the above given steps for the instant result and all emails at one account.