In this step by step procedure, you will come to know the details of creating an Outlook meeting in 2007, 2010, 2013 & 2016.
Outlook is an integral part of every corporation and if you don't know how to create a meeting in Outlook, it can become an issue in front of your colleagues and seniors. Scheduling a meeting in Outlook is quite easy and doesn't take much time. In Outlook, you can schedule a meeting with one or more people not only that you can set the meeting's location, fix time, and also can send attachments with your meeting invitation.
The best part is that Outlook tracks your request and also tracks who accepted your meeting request.
And on the basis of that it blocks out the mentioned time in your calendar automatically.

How To Schedule A Meeting In Outlook?
So let's get into this and start our step by step procedure to schedule an Outlook meeting.
When you create or schedule a meeting
You can choose a topic of that meeting
Can choose the recipients or the attendees for that meeting
Can specify location
Can specify meeting time
And all these details will be shown in your inbox.
Go To Your Home Tab – New Items – Meeting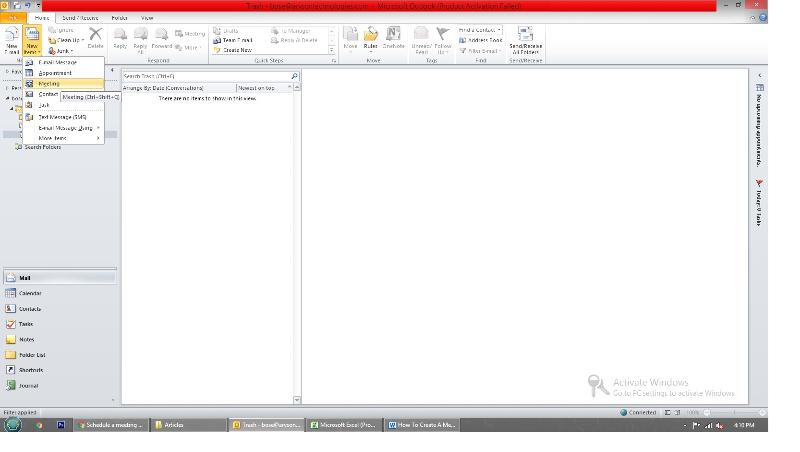 If you don't like using your mouse, you can also use your keyboard to schedule a meeting by using a keyboard shortcut Ctrl + Shift + Q to create a meeting in Outlook.
Or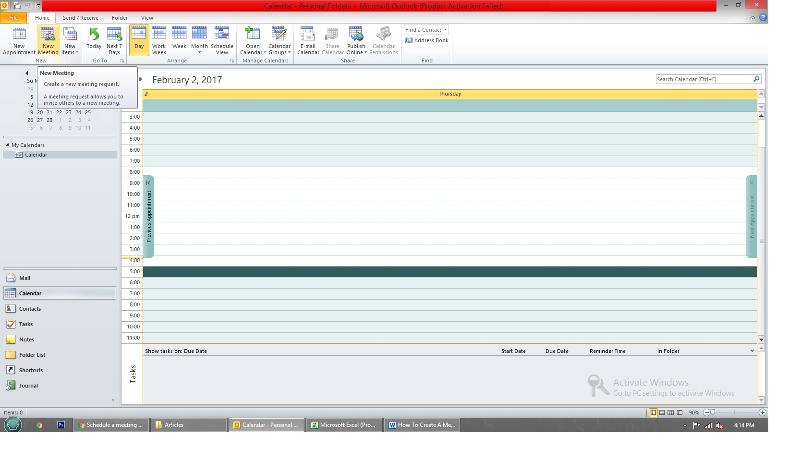 In Calendar, there is an option to create a new meeting .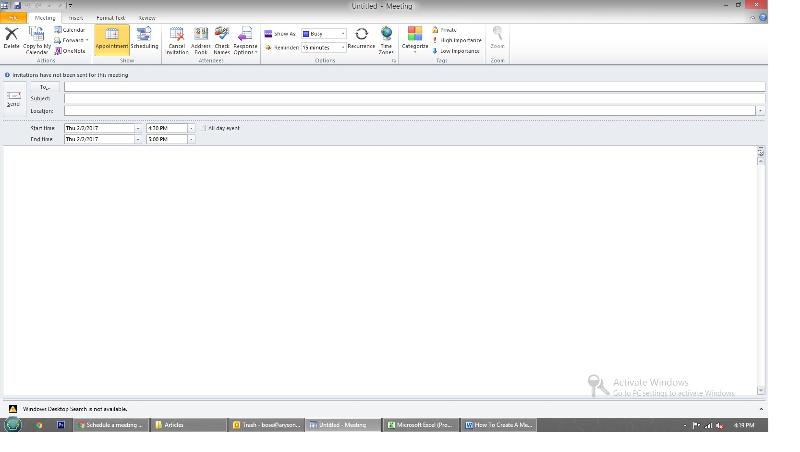 2. In the
To
box, type the recipients email address.
3. In the
Subject
box, tell the attendees what the meeting is all about.
4. In the
Location
box, mention the location where the meeting will happen.
5. For
Start Time
and
End Time,
choose one of the following options:
If your meeting has been planned for some hours then mention this by clicking on the drop down menu of your Start Time and End Time. Just mention the Start Day & time and with that the expected end time.
If it has been for a day then check on that All Day Event box.
6. In the message box, you can mention other details that you want to share with the attendees.
7. Click scheduling, to check out the best time for your meeting.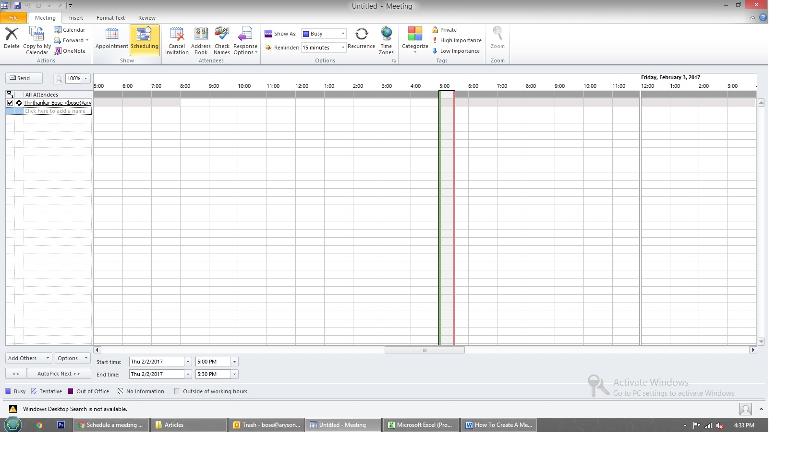 8. You can also attach a file. For that click on
Insert
tab and
Attach File.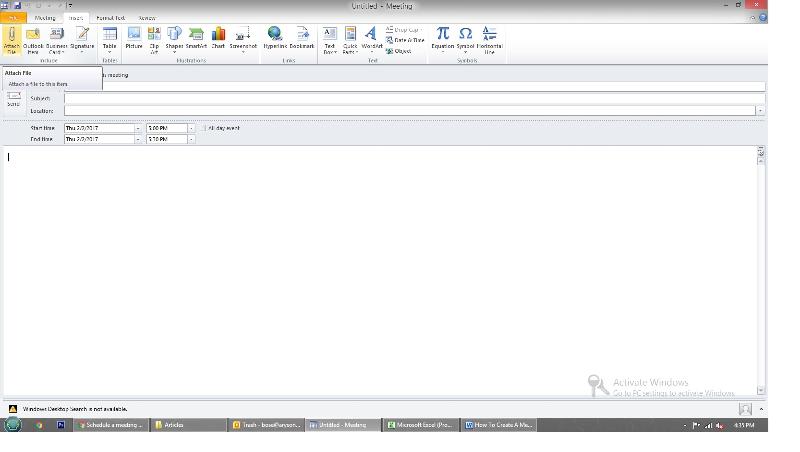 9. And finally, you are done. So now your final step is to click
Send.
And that's how you create a meeting in Outlook.
Hope you liked this article…for any other questions you can just put a comment in the reply section.