A lot of things can happen during a presentation, worst of which is "death by PowerPoint." Here are a few mistakes to avoid to make your slides clean.
PowerPoint has become a standard presentation tool because of its user-friendliness. However, it has also led some presenters to underestimate and misuse its function as a visual aid.
Three common PowerPoint areas are usually mishandled: use of images, color selection, and slide number (basically, the length of the presentation.)
What are they? What do they mean? And most importantly, how do you avoid them?
Image Use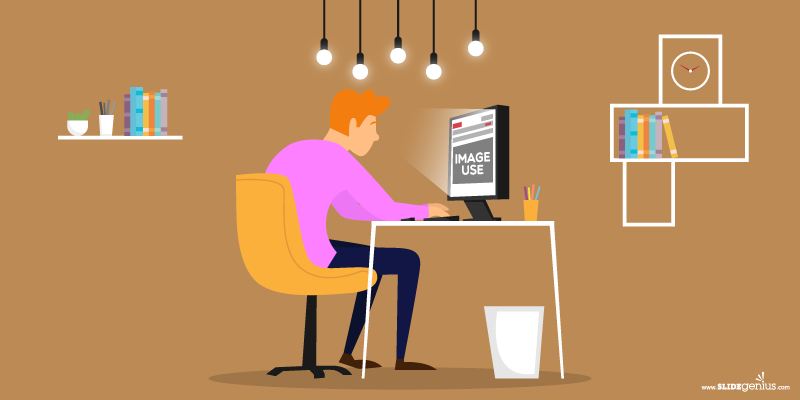 A common misuse of image is presenters carelessly including unrelated pictures and visuals; just as frequently presenters saturate the viewer with too many slide elements.
Professor Patricia Vakos of Pearson Prentice Hall says 65% of the population are visual learners. This explains why diagrams and images can make your points more memorable for clients than words can.
As a key takeaway on the visual aspect of your deck, cut back on the text and use powerful images instead. If you're in the tech industry, show a picture of a sleek new model of your product along with previous incarnations and/or versions to highlight your progress and innovation.
Think of images as cues to expound key points in your pitch. Choose only pictures that you can directly link to your core message. This avoids image and information overload.
Your deck is supposed to act as a supplement to your presentation. Don't let your PowerPoint detract you from your main point. Have a single image per slide that people can focus on rather than dividing your audience's attention between several other pictures. By using white space as separators of elements, the audience can relax their eyes when looking at your slides and focus more on your pictures' main points.
Color Selection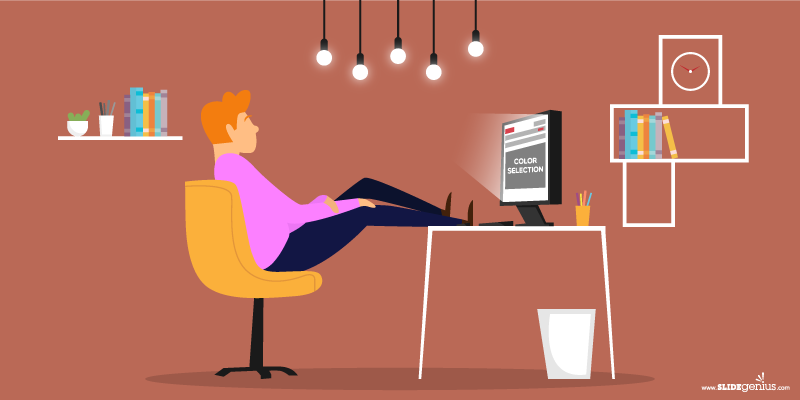 Just like overloading your deck with extraneous images, too many colors can lead to straining your audience's attention span. This defeats the purpose of letting people understand what you're presenting.
Attract people's eyes to your deck with colors that stand out. At the same time, avoid throwing them off with too many hues. Using cool colors against a warm backdrop and vice versa will not sit well with your audience.
To attract and keep attention, use a consistent color combination. Limit yourself to two or three hues all throughout. Any more than that and your audience will get confused.
Know which colors are appropriate for the type of presentation you're giving. If you want to direct people's eyes to your slides, use a warm color palette. Red, yellow, and orange are some of the most visible colors in the spectrum.
Slide Number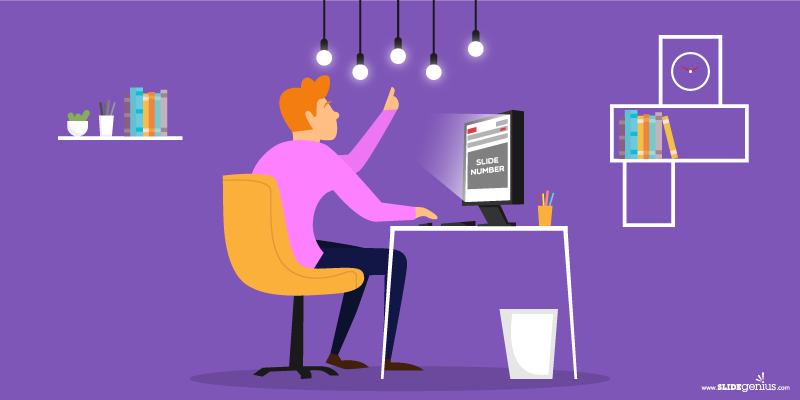 Presentation experts have varying opinions on this subject. Some suggest outlining your content before making the slides, while others prefer a set number from the start.
TED's UX lead and Keynote expert Aaron Weyenberg assures presenters that slide count is the last thing they should have on their minds. Focus instead on crafting your content first.
If you're still wary about your slide number, try subscribing to Guy Kawasaki's 10-20-30 rule. This suggests that presenters should stick to 10 slides for a maximum of 20 minutes and use a size 30 font. Rather than scrolling by your deck, give yourself time to explain your key points per slide. The more concise your points are, the easier it will be for clients to remember them if they decide to call you.
You'll be able to save time on a more compact PowerPoint deck and establish a personal connection with the audience.
Conclusion
PowerPoint's optimized user experience makes it possible to create a decent presentation. But sometimes, people fall into the trap of assuming this is enough to create a winning pitch. Avoid overusing PowerPoint methods by being aware of the tendencies usually seen with first-time presenters.
Use only the most relevant images to your pitch. Don't put in anything that won't contribute to your overall message. Select colors that will enhance your deck rather than hurt the audience's eyes. You want their attention focused on you, not wandering off. Limit your slides to maximize your presentation. This will help you steer your concentration away from scrolling through your slides and focus more on building a relationship with your prospects.
Resources:
Kawasaki, Guy. "The 10/20/30 Rule of PowerPoint." GuyKawasaki. December 30, 2005. www.guykawasaki.com/the_102030_rule

Vakos, Patricia. "Why the Blank Stare? Strategies for Visual Learners." Pearson. 2003. www.phschool.com/eteach/social_studies/2003_05/essay.html/eteach/social_studies/2003_05/essay.html
Watson, Leon. "Humans Have Shorter Attention Span than Goldfish, Thanks to Smartphones." The Telegraph. www.telegraph.co.uk/news/science/science-news/11607315/Humans-have-shorter-attention-span-than-goldfish-thanks-to-smartphones.html
York, Sarah. "Warm Color Theory." EHow. n.d. www.ehow.com/about_5387851_warm-color-theory.html/about_5387851_warm-color-theory.html
"10 Tips on How to Make Slides that Communicate Your Idea, from TED's In-House Expert." TED Blog. July 15, 2014. blog.ted.com/10-tips-for-better-slide-decks/10-tips-for-better-slide-decks