This article summaries thoughts and ideas from two years of sustained use. It provides good reasoning to make the jump to Windows 10.
I have been using Windows 10 since early 2015 starting with the preview version and in production since August 2015. I have used the following versions of Windows 10 on a combination of newly bought Lenovo ThinkPads and ThinkCenters:
Windows 10 1507 Build 10240 (August 2015) on a Thinkpad X230 (preinstalled with Windows 8)
Windows 10 1511 Build 10586 (November 2015) on the Thinkpad X230
Windows 10 1607 Build 14393 (August 2016) on the Thinkpad X230, ThinkCenter M73 Desktop, ThinkPad X1
Windows 10 1703 Build 15063 (Current) on the ThinkPad X1.
The Thinkpad X230 Spare is now reserved for running Insider versions of Windows 10 and it can be pulled into action in the event I have an issue with my ThinkPad X1.
Notes:
(1) If you need to know your Version and Build, open cmd.exe with Run as Administrator and run the command WINVER.
(2) If you chose not to explore the Creator 10 Build, then Version 1607 Build 14393.1066 is current for you. If you chose to explore the Creator 10 Build, then Version 1703 Build 15063.138 is (or may be) current for you. Both versions are current and supported.
This article explores my extensive observations and thorough use of the Windows 10 operating system.
Overall observations
While Build 10240 had its share of bugs and teething pains, it was reliable enough to use the ThinkPad X230 as my production consulting machine in support of clients. It never let me down. This Build had 37 "Stopped Working" reliability errors in 99 days of use (look in Reliability History referenced later).
Build 10586 had 25 "Stopped Working" reliability errors in 214 days which was a big improvement over Build 10240 and a dramatic improvement over Windows 8 / 8.1 on the same laptop.
Build 14393 had 7 "Stopped Working" reliability errors in 77 days at which point my X230 Laptop became spare. This is one error every 11 days. I think 1 error per 30 days is a reasonable target.
Build 14393 had 22 "Stopped Working" reliability errors in 74 days to the end of December 2016 on my Lenovo X1 Carbon consulting machines. This reflected teething pains in a new machine: iTunes, BIOS, Windows Hardware errors, IE and Edge errors which I will discuss at more length later in the article.
Version 1703 Build 15063.138 has only been running since the beginning of April 2017, has not had any particular issues (except for a big issue with Symantec Endpoint Protection which will be discussed later), but has required numerous driver and software updates.
Smoothing out the teething pains, Windows 10 has always been decently reliable and getting more reliable as time goes by. It is essentially now as reliable as Windows 7 was after 3 years or so – a feat never accomplished by Windows 8.1. When the ThinkPad X230 was running Windows 8 / 8.1, it had a "Stopped working" reliability error every other day. This was the same physical machine that runs vastly better with Windows 10.
I track reliability errors to help find problems and then implement fixes. Every machine (that I have seen) has reliability errors. I track mine and fix the problems. Before or after my fixes, Windows 10 remains reliable.
Windows 10 Updates
Microsoft is enforcing updates as users had previously turned off updates and then complained to Microsoft that their computers did not work. No surprise there. There have been changes over time, and Windows 10 Version 1703 offers the most flexibility with respect to updates. You can see on the screen shot below that Pausing Updates for up to about a month is a new feature – one that users have been asking for. On a well-engineered machine (Lenovo, for example) updates have not been a problem. My recommendation is to keep your machine updated.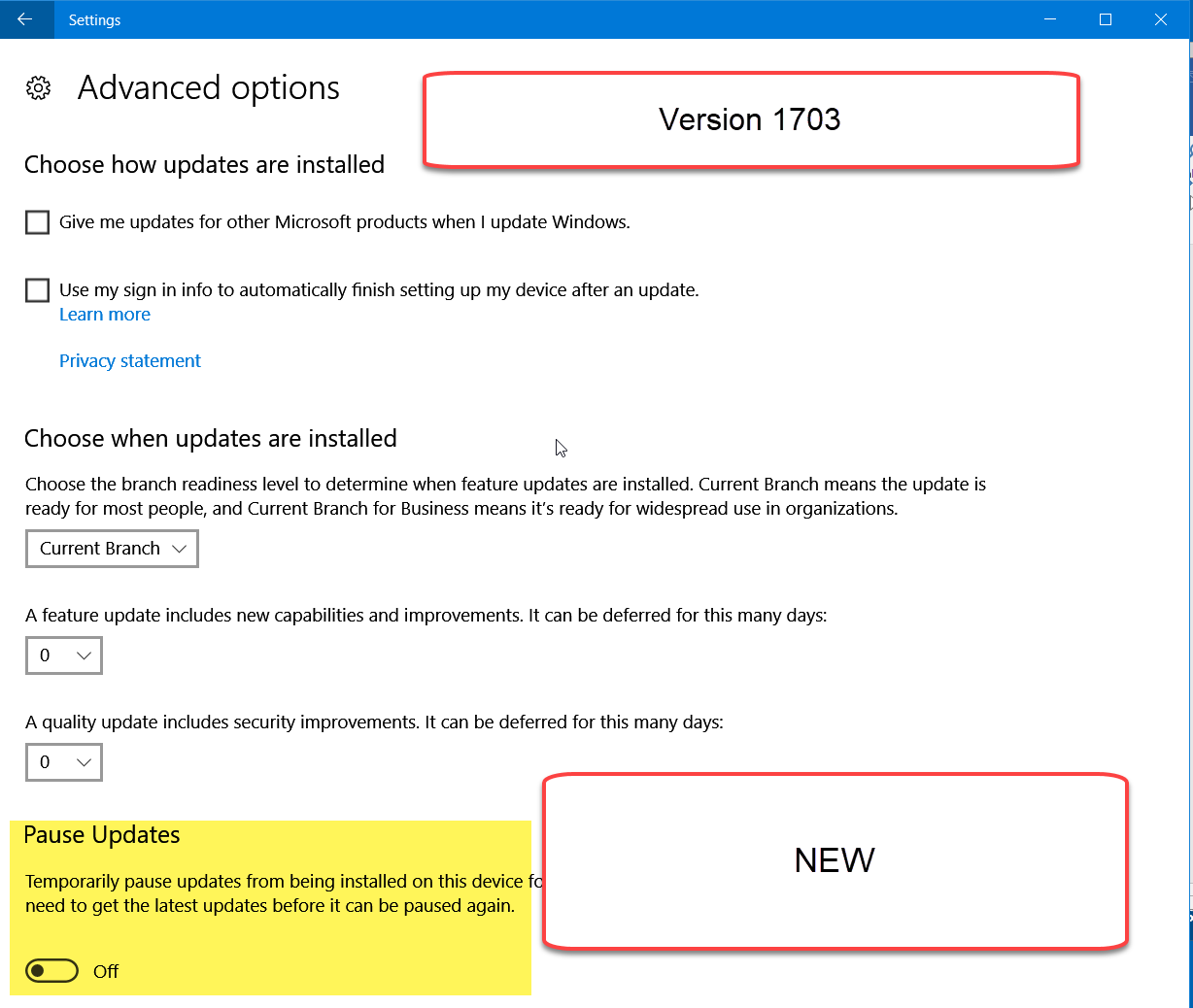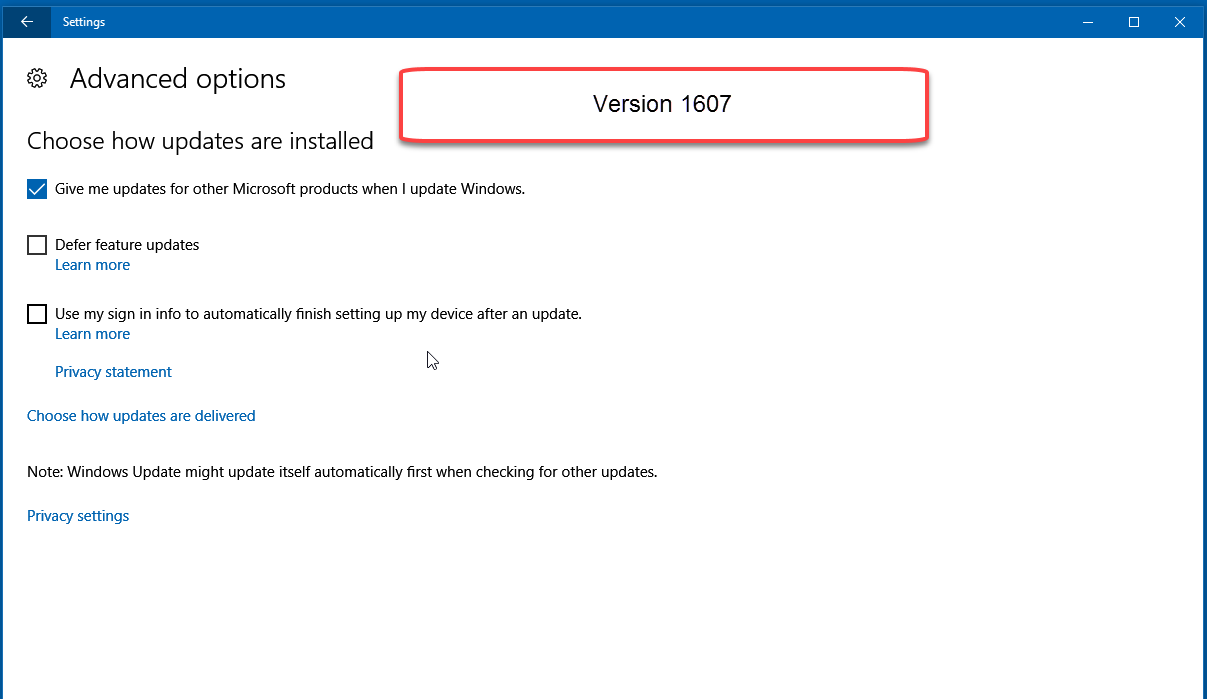 I am using Office 2016 at the present time. If you purchased Office 2016 full version, the Office updates come with Windows. If you use Office 2016 on subscription (as I do) then Office updates come separately from Windows. To update Office Subscription, open any Office application, File, Office Account, Update Options, and then Update Now. It will update if need be.
The other difference in updates now (say, compared with Windows 7) is that Service Packs are gone, and major Version numbers (1507, 1511, 1607, 1703) are now big downloads that reinstall the operating system but retain your personal data. This means a much easier repair process in that you can repair Windows 10 from the Media Creation Link and keep all your personal files intact. Damaged Windows Profiles cannot be repaired this way, but almost everything else can be. This is a distinct improvement over prior operating systems. Windows 8 / 8.1 Refresh, for example, kept Data and Basic Windows 8 Apps, but made you reinstall your software. There were third party repair tutorials, but Windows 10 Repair is by far the easiest and most straightforward.
To install / upgrade / repair Windows 10 (using the Media Creation Link)
Go to: https://www.microsoft.com/en-us/software-download/windows10
Click on Upgrade to Windows 10 (even if you are running Windows 10)
Click on the Download button
Select Open (Run). Do NOT select Save. It is possible you may need to go to the download location and run the program - it depends on exactly what the Media Creation Link does (it changes from time to time). Allow the program to run.
Allow drivers to update.
Select Keep Everything. You can also Keep Data, or Keep Nothing. Keep Nothing is very close to a clean install.
In my experience these repair installs have been very successful. The precise instructions (contained in the link I noted above) change a bit over time, so please refer to the most up to date instructions.
ThinkPad X1 Carbon teething pains (specific to my own X1 Carbon)
My ThinkPad X1 Carbon was new in mid-October 2016, so it is not yet a year old at the time of writing. I watch reliability history on any machine to keep track of and to fix errors that come up. This increases reliability over time.
To find your reliability history:
Control Panel
Security and Maintenance
Click the down / expand arrow beside Maintenance
Click the "View Reliability History" link.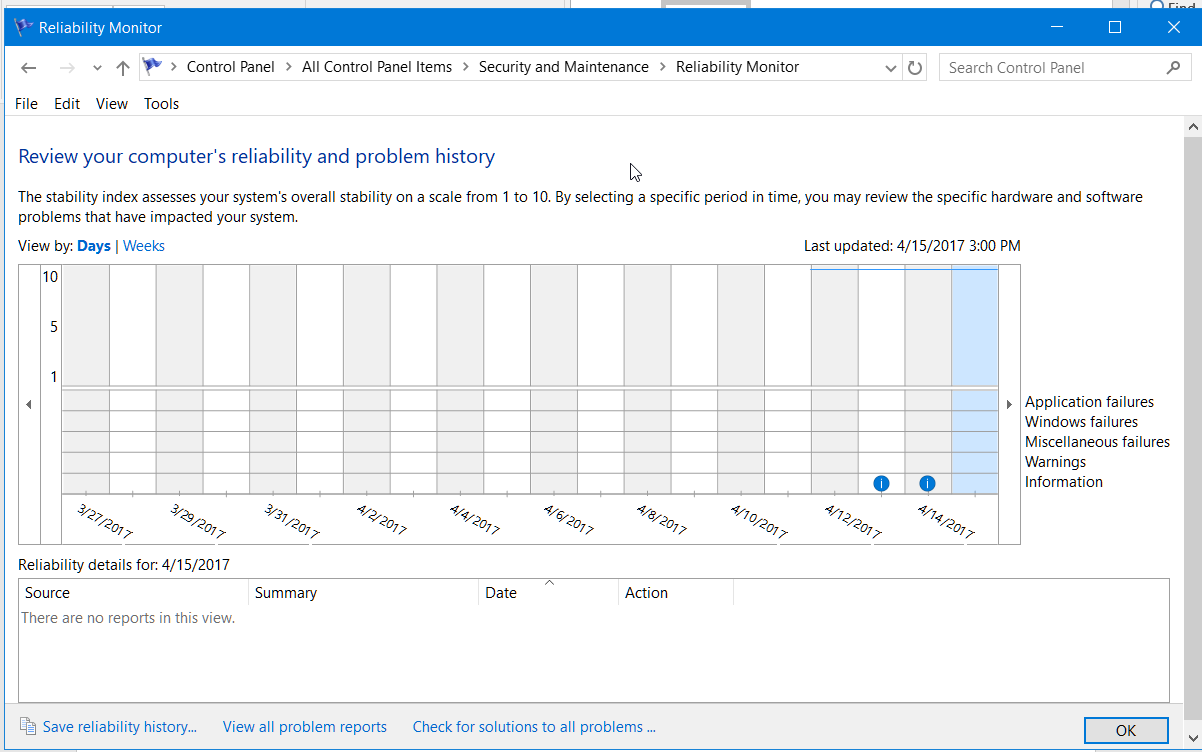 Early on, I noticed a Windows Hardware error in Reliability History. This occurred somewhat regularly and after some research, the error appeared to be the result of Fast Start (especially with a super-fast PCI-e NVM-e SSD drive). I disabled Fast Start, shut down, started up (not restart) and the error has never recurred. A side benefit of not using Fast Start is that I can enter BIOS (Enter key at startup) or change the Boot Setup (F12 on my machine) to start with a bootable USB key.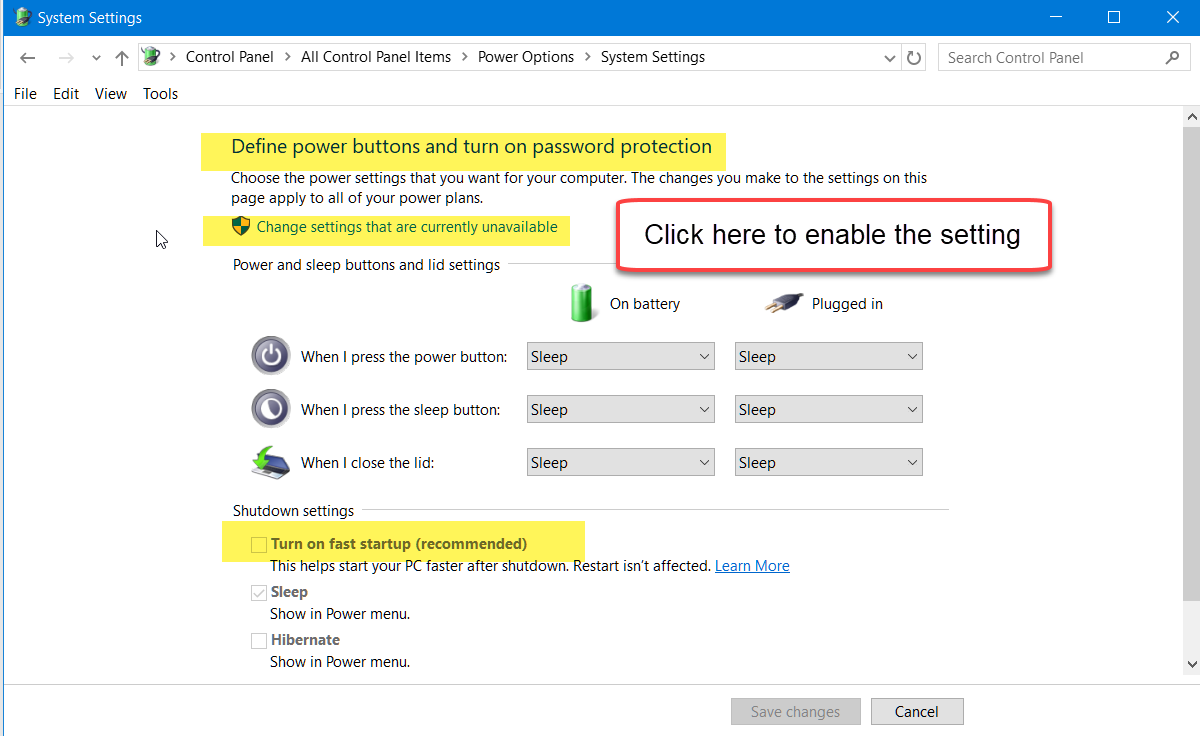 "Mingler stopped working" – What is Mingler? I had not heard of it. Actually it belongs to iTunes and comes from trying to sync Outlook contacts with my iPhone and iTunes / iPhone enabling Cloud Contacts. I turned Cloud Contacts OFF and that error vanished permanently.
BIOS updates and Windows Biometric Service stopped working: This was a relatively common error, often occurring after a BIOS update (6 BIOS updates in 6 months). It turns out (more research) that this error is related to Windows Hello and the Fingerprint Reader. New BIOS, new Chipset and new Fingerprint software (all at the time Windows Version 1703 first came out) seems to have fixed this.
Browsers: I had used Internet Explorer for years – IE 11 on Windows 7, 8.1 and initially on Windows 10. I attended the Microsoft MVP Global Summit in November 2016 and became convinced that Edge was the way forward. I have converted to Edge exclusively and Edge has improved a lot in Windows 10 Version 1703.
I had a detour along the way in that Experts Exchange did not support Edge in early 2017 and I had to use Chrome for EE and Edge for everything else. This bug has been fixed (Thank You EE!) and I use Edge exclusively now.
Security and Anti-Virus
I have used Symantec Endpoint Protection for a number of year now (back to Windows 7) and I find to be an excellent product, low on computer resources and high on overall protection.
Symantec has not always kept up although a new version was always available at each major build, that is, until now. My Desktop Windows 10 machine is at Version 1607 Build 14393.1066 and it is running Symantec Endpoint Protection 14.0.2340.0100 (14.0.0 MP1) and that works fine. However, this does not work on Windows 10 Version 1703 (large quantities of consent.exe permission errors). I am using Windows Defender on this machine and it is actually a very good and robust anti-virus application. If you are running Windows 10 and want a strong, yet free anti-virus application, consider Windows Defender. It is excellent. I still find SEP easier to manage overall.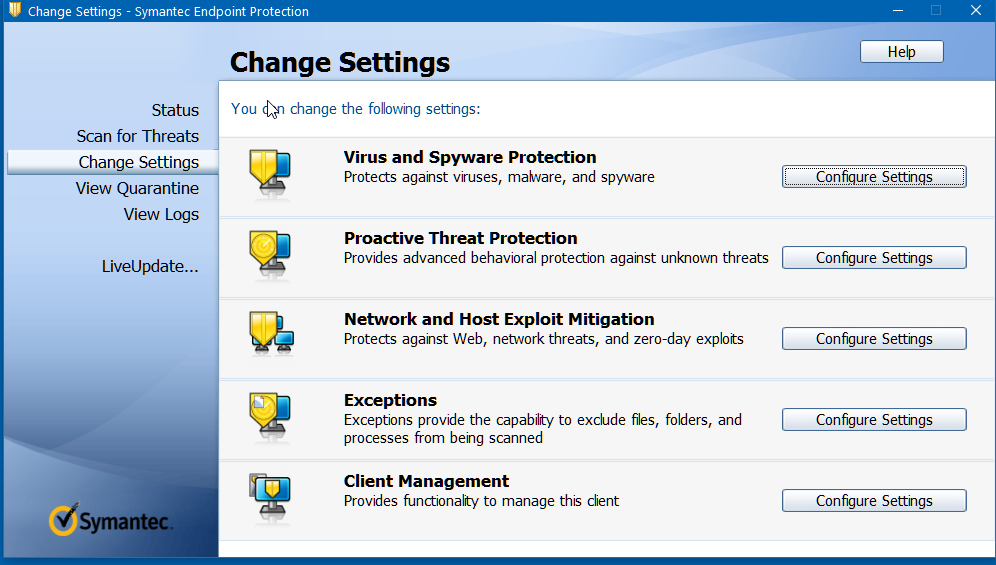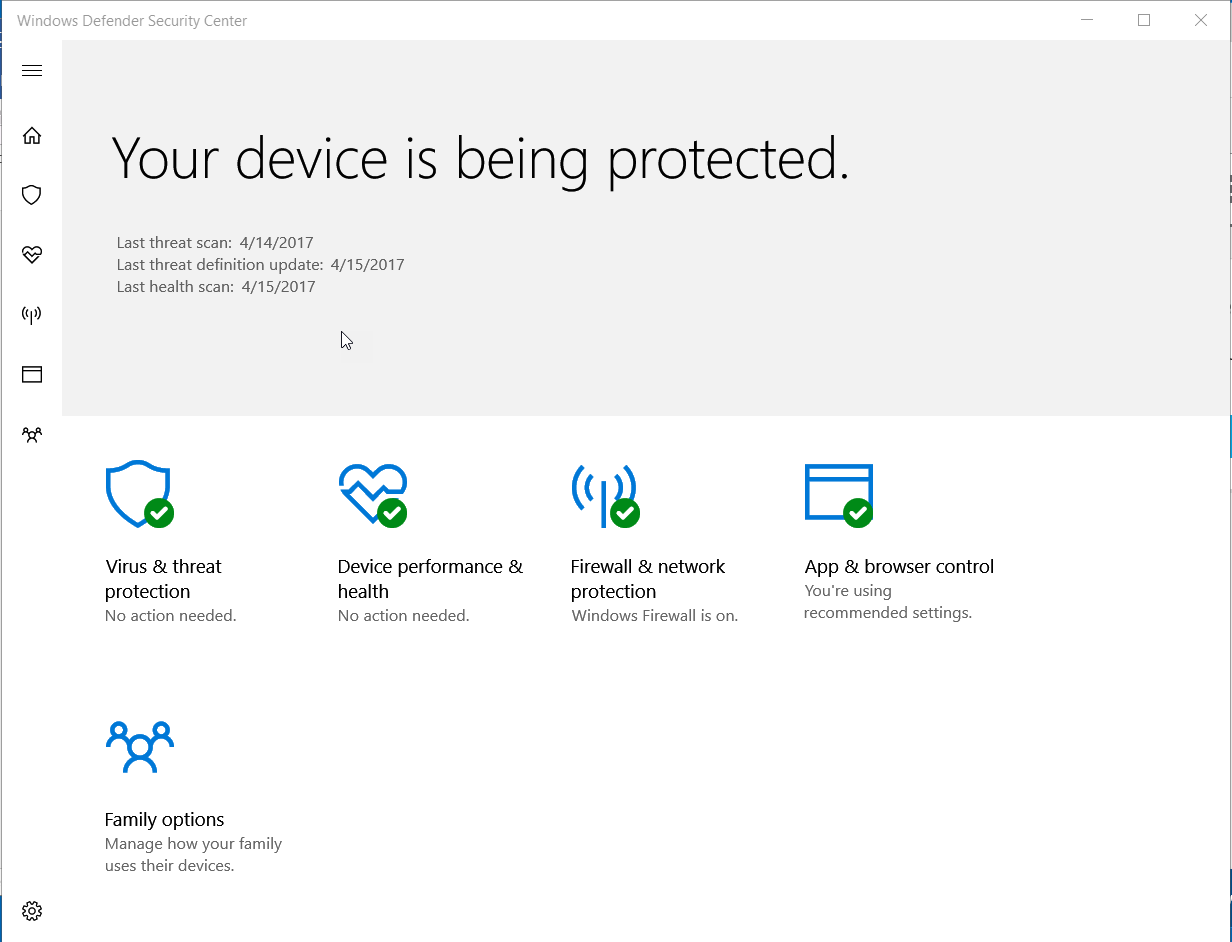 I have not ever used Bit Locker or like encryption software. Before getting my X1 Carbon, I considered installing Bit Locker. Some research strongly suggested formatting the main drive, installing Bit Locker and then reinstalling the operating system.
Before doing this, I was on my way to Redmond, Washington for the November 2016 MVP Global Summit. At one highly technical seminar, I asked about Bit Locker and Microsoft confirmed that it should be installed before installing the operating system. But they also asked about the machine, and we determined that the SSD drive is an Opal drive which is already a form of built-in encryption. If you have an SSD drive, check its specifications for Opal. Further, Microsoft said that Bit Locker conflicts with the Opal standard and there was no need to install it (and in fact, should not be installed on an Opal drive).
Other goodies in Windows 10 Version 1703
Screen resolution and font size
On most machines, I change the size of Icon text to a larger size for easier recognition. This carries forward to some, but by no means all applications. My ThinkPad X230 is 1366 x 768 native resolution. I made some text size tweaks, but overall, 1366 x 768 was very acceptable. VMware guest machines, however were either very low resolution, or I have to scroll the desktop in the VMware window
My ThinkPad X1 comes with 1920 x 1080 which is medium-high resolution and is great for VMware guest machines but the native text size on the desktop and in applications is very small. Up to Windows 10 Version 1607, I had customized icon, message, tooltip and other font sizes (11 point instead of the default 9 point) and that helped but left Office (and other applications) with the default yet small font size. Applications such as Outlook do not let you set a large default font.
Now, in a OneNote seminar at the MVP Global Summit, the Microsoft person was waxing lyrical over the coming OneNote feature to unify it across platforms. I showed him OneNote 2016 on my machine. "I can't read that" he said, making many notes.
I had seen on my X230 Insider machine that the text size capability had been removed and I could not see how to adjust text. Since this is a low-resolution machine, it did not make much difference. However, when I updated my X1 to Version 1703, my 11 point text reverted to 9 point.
I set up a chat with Microsoft and said immediately that lowering overall resolution was not an acceptable solution. The person on the chat logged into my machine, saw what I meant, went away for a couple of minutes and came back with a new overall scaling capability that is separate from screen resolution. We set this to 125% and immediately, screen text, Office application text (Excel et al), OneNote, Outlook and other applications became more readable.
This one single feature made it really worthwhile to upgrade to Version 1703. Applications are now much more unified with respect to appearance and readability.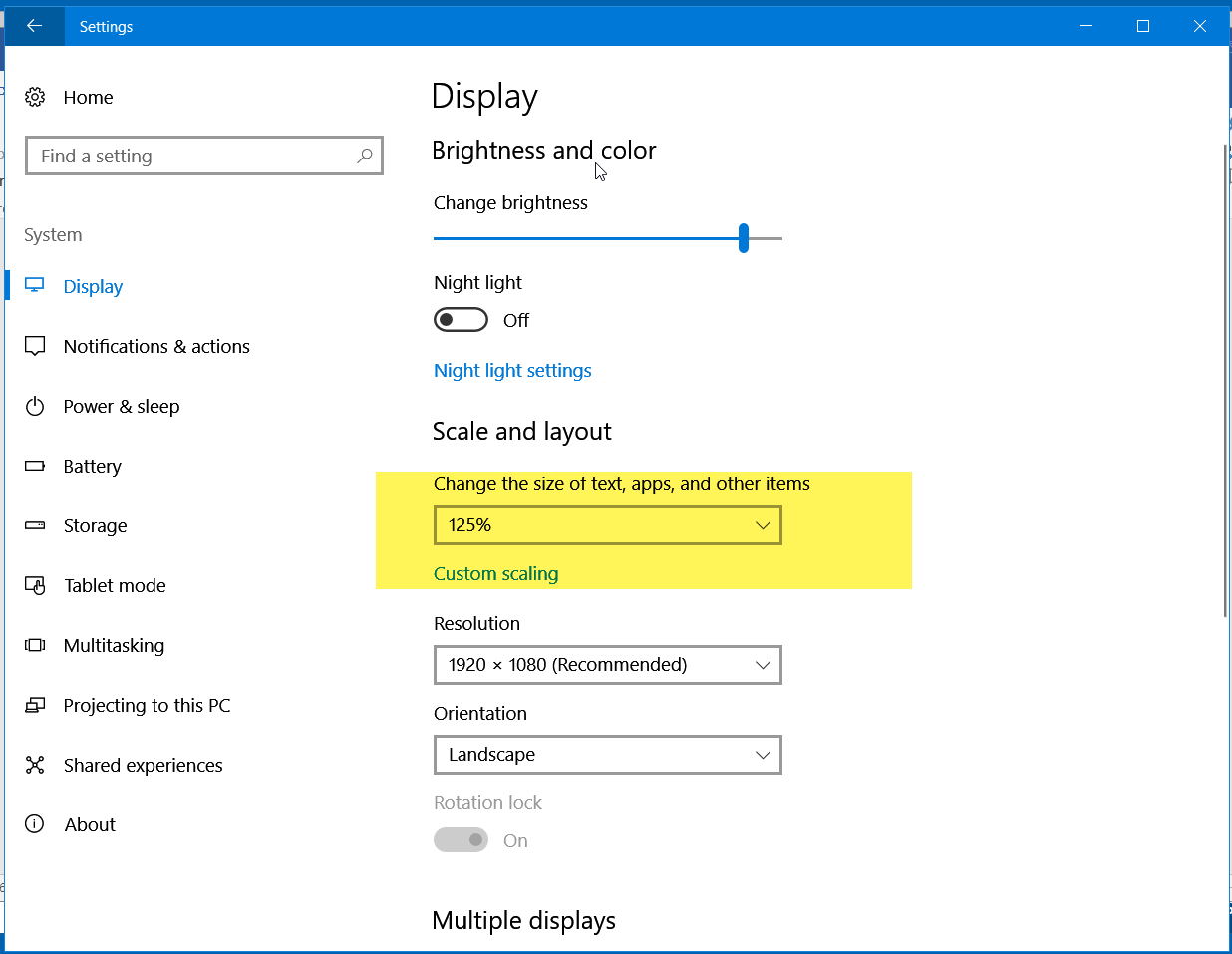 Devices and Printers
Another feature that appears to have been improved is Devices and Printers. Back to Windows 7, then Window 8.1 and then in Windows 10 Version 1607, clicking on Devices and Printers (in Control Panel) could result in several minutes delay while the printers populated, especially with a lot of networked printers (like I have).
Now in Version 1703, the same screen with the same printers on the same laptop comes up almost instantly. If this is a permanent feature (too early to tell), it will be most welcome to me and to many, many users.
Microsoft Edge
Microsoft Edge is a very good browser but it had one big defect (to me) up to Windows 10 Version 1607 in that the Run Save / Save As dialogue was missing Open. You could click on Save and then Run / Open would present itself. But that left a saved file to delete later.
"Run" has been added back to Edge in Version 1703 and it now operates much like Internet Explorer (and indeed like other main line browsers). This is another welcome addition.
Notable Features in Windows 10
Control Panel Applets
Some Control Panel applets (such as Display mentioned earlier) are drifting to Windows 10 Settings. Detailed Power Management is still in Control Panel, but basic settings have moved to Windows 10 settings. File Associations and Defaults are in Windows 10 Settings. We can expect to see more of this over time.
Start Menu
The Windows 10 Start Menu is decent as it stands and I use it a lot. It is a workable compromise between Windows 7 and Windows 8 (which was a dud). Managing icons in the Windows 10 start menu is different. Right click on most icons and you can Run as Administrator (if you need to) and Open the File location so that you may make your own shortcut on the Desktop or elsewhere. I use this feature quite a bit.
Helpful Programs Toolbar
I still place a very detailed Start Menu on the right side of the Task Bar called "Programs"
To create such a menu, follow the steps below:
Right Click on the Taskbar
Select Toolbar => New Toolbar
Add the following content in the space provided:
C:\ProgramData\Microsoft\Windows\Start Menu\Programs
Save the toolbar. It should call itself "Programs".
Software Review
Aside from Symantec Endpoint Protection on Windows 10 Version 1703, everything else worked.
My installation:
Office 2016 (subscription)
Adobe Acrobat DC
WinZip V21
VMware Workstation V12.5.5
xPlorer 2 (great replacement for Windows Explorer when you need robust features)
NCP Secure Entry IPsec VPN (bombproof)
iTunes V12.6, Skype Desktop V7.35
QuickBooks V2017
HP 8610 All-in-one printer
HUAWEI USB Internet Stick
and a bunch of other specialized software
The key is to always have the latest version. Yes, there is some expense to this, but I've found the reliability and workability is worth the small cost.
Why a ThinkPad X1 Carbon? (pricey)
The Lenovo ThinkPad part is easy. I have always used ThinkPads and never any other brand. IBM engineered ThinkPad to be top drawer machines and Lenovo has carried on the tradition. Most ThinkPads will run a range of operating systems where some brands are one operating system wonders.
The X1 Carbon part was more deliberate. I wanted more screen real estate than my 12-inch X230 and the X1 Carbon has a 14-inch 1920 x 1080 LED screen. It has an i7 CPU and 16 GB of memory, Intel HD graphics, and a super speedy PCI-e, NVM-e 1 TB SSD drive. The drive cost twice as much as many consumer laptops. But it was worth it.
The resulting machine is 2.5 pounds, and can last on battery 5 to 6 hours. I can easily go to most meetings without carrying an AC adapter and not have any issues.
Why Windows 10?
Windows 10 is now the operating system for today and for the future. I see no reason why Windows 10 should not remain current for at least 5 years. I am not in possession of any secret facts, but it just makes sense that a system that can completely remake itself should last a good long time.
As I write this, just under 50% of all computers are Windows 7 and shrinking in number as Windows 7 has now ended all development and will get security patches only. Just over 25% of all computers are Windows 10 and growing in number. All other operating systems have single digit market share (INetMarketShare 2017). A current link is: https://www.netmarketshare.com/operating-system-market-share.aspx?qprid=10&qpcustomd=0 (it may change)
Also, Microsoft has made it clear in many news articles that they will require manufacturers to make computers in 2017 and beyond that will only run Windows 10. This means as old computers die, they will be replaced with Windows 10 computers.
This is how we are dealing with Windows 10 upgrades at clients.
More difficult for companies is that the mating server really should be Server 2012 R2 or newer (such as Server 2016).
I hope this article helps you proceed with Windows 10. It is a fine, robust operating system that performs with aplomb for me in my experience. My experiences above were to help you know what is working, and what is being fixed, but taken together, my overall experience with Windows 10 is that it is very reliable.