Browse All Articles
> How to Ask Anonymous Questions
Check out this step-by-step guide for asking an anonymous question on Experts Exchange.
Today's world craves mass knowledge on everyone, in every platform, pertaining to any topic linked to you. With a rise in targeted marketing techniques and the creation of behavior analytics systems, our community members crave security, privacy, and anonymity whenever possible. In response to this need, and to continue fostering an environment members can turn to for support, solutions, and education, we created anonymous question capabilities. This new feature is available to our Premium Members, Team Accounts, and Qualified Experts!
Anonymous questions allow for ultimate anonymity by replacing users' display names and avatars with our anonymous avatar, coupled with a text string detailing the anonymous submission of the content. As an added layer of protection, anonymous questions can only be viewed by Experts Exchange members and do not appear in common search engine queries. These measures protect our community—not only within our site, but throughout the internet as well.

Excited to test out this new feature? Let's go over the basics!
Once a user logs in to their Experts Exchange account, they will click the "Ask a Question" button in the upper banner.

Clicking the button takes the user to the page viewed below (also found here).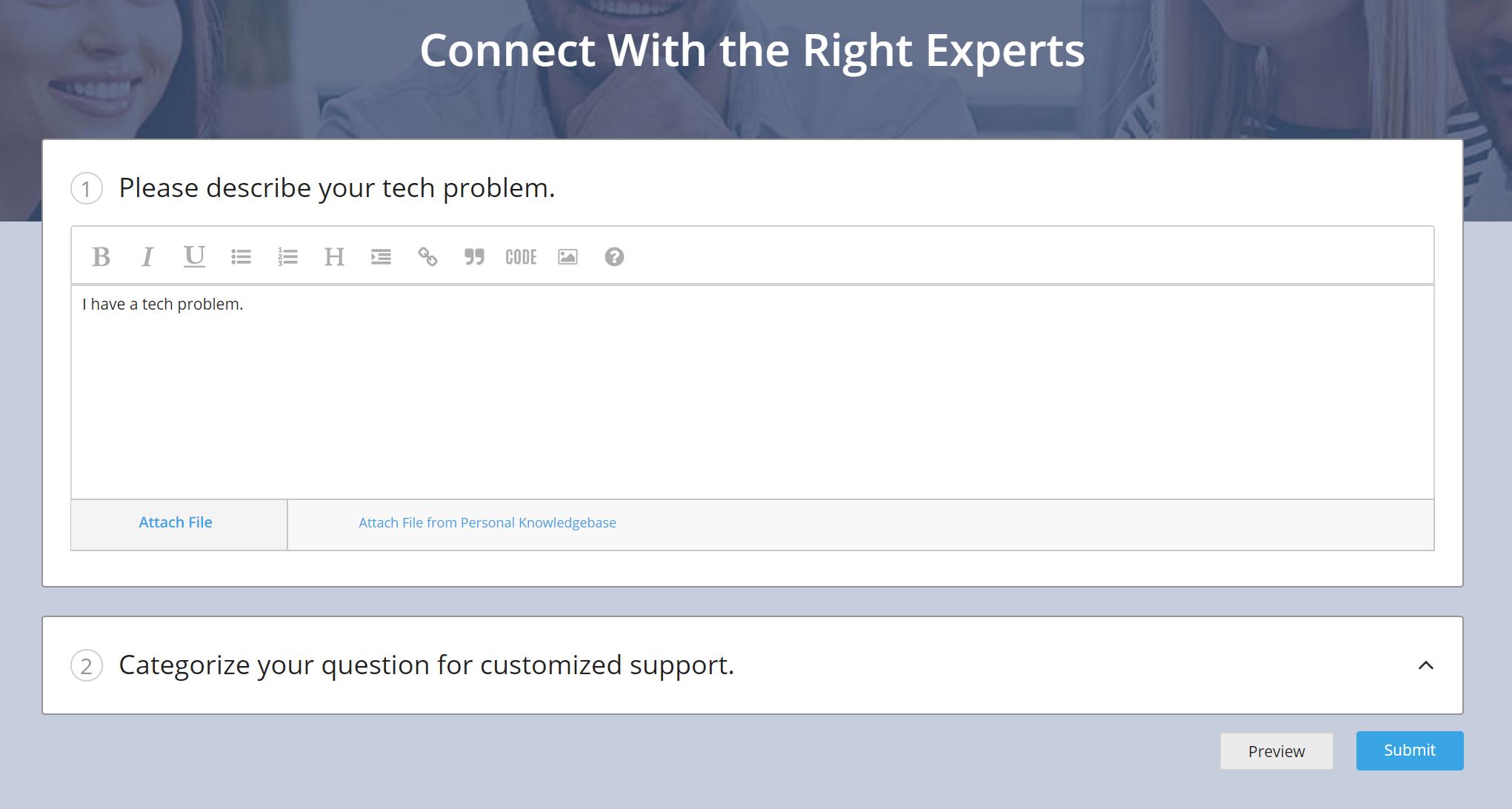 As with every question submitted to the Experts Exchange community, the user will need to enter a question title, question description, and tag relevant topics.

This question is now ready for submission. But wait! The question relates to private matters and the user fears their competence may be challenged if anyone sees this question linked to their alias. Not a problem! The user simply clicks on the drop-down menu located beneath the question box that says, "Security". This provides the option to ask the question anonymously.

By selecting "Anonymous", the user can feel secure knowing their question will never be linked to their alias on Experts Exchange and will not show up in general Google or Bing search queries.
To see a video version of these instructions, click here. Go ahead and enjoy asking questions anonymously!