How many times a day do you open, acknowledge, or close an IT incident? What's your process? Do you have a process depending on the incident, systems involved, and other factors? New Relic Alerts gives you options for how you interact with notification channels for sending alerts.
Alerts is a new tool to manage your alerting policies and integrate with team communication tools like xMatters, HipChat, Slack, and more—so you can immediately let the right people know when critical issues arise.
We're pleased to announce that xMatters is an official notification channel in New Relic Alerts.
With the new integration, New Relic provides a notification channel that you can use to manage your xMatters integration and communication plans easily. You can also use custom payload webhooks to control how the xMatters alert is delivered.
xMatters allows you to automate and structure communication as events unfold during a deployment or service outage. New Relic enables you to manage alerting policies and integrations, while still providing industry-leading insights.
How it works
With New Relic Alerts, you can choose the communication tool and easily set up the integration.

xMatters has a similarly easy interface for setting up an integration with New Relic.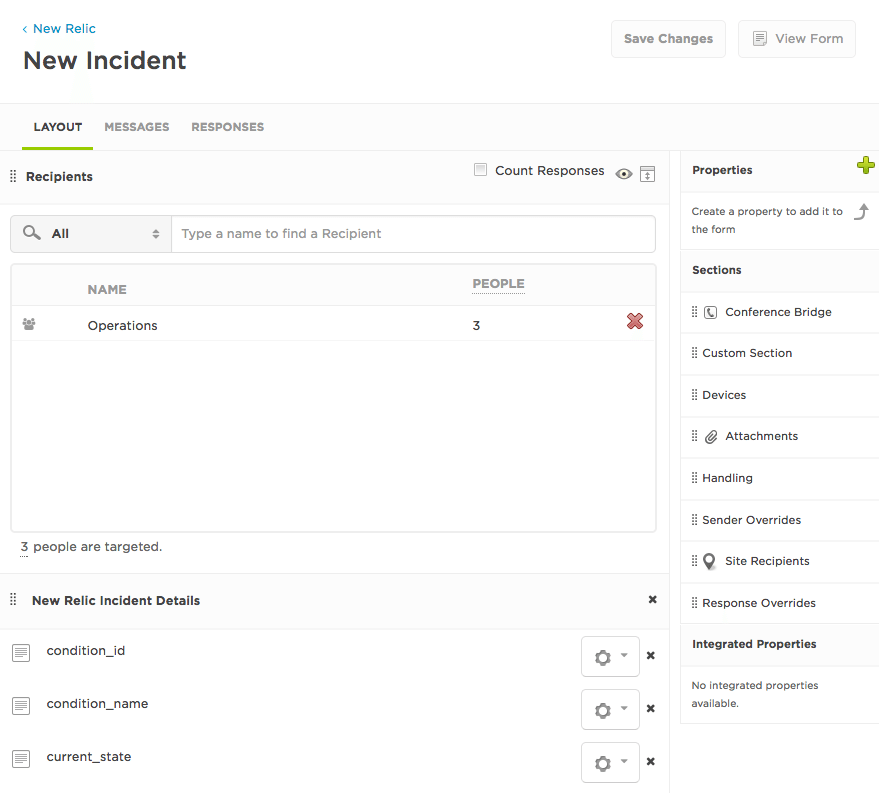 Reaping the benefits
New Relic integrates with xMatters to replace manual steps in incident management processes:
Notify resolvers based on escalation rules, on-call schedules, skills, and location
Enrich notifications with insights from New Relic and other tools in the IT toolchain, to provide actionable content and increase resolver efficiency
Configure response options that trigger other xMatters integrations and drive workflow for tasks such as creating tickets, updating consoles, sending additional notifications, and initiating chat & conference-call collaboration all with context from New Relic alerts
Use the xMatters mobile app to quickly look up who's on call, receive & respond to notifications, and engage other teams to minimize time to resolve service disruptions
Continuously improve operational processes with reporting & analytics
Allow stakeholders to manage subscription and notification preferences for proactive communications during service disruptions
xMatters is now available as a New Relic Alerts notification channel. Please visit https://www.xmatters.com/integration/new-relic for more information.