I just got finished migrating over forty five Access 97, 2000 and/or 2003 databases and the first "issue" I was presented with was the new security used in Access 2007.
I also discoved the easiest way to walk a user through setting up the security is with a document. Now granted, I had to walk more than a few via phone but this document should help most of us when it comes to migration and even database application moving.
The first time you open your migrated database you may have an "Security Warning" and even an Error message. This is due to the new security that is provided by Access 2007. The following steps will solve the issue.
1) Open your Application via the shortcut or once inside Microsoft Access 2007 (MS Circle | Open)
2) Answer OK to the error window (if there is one.)
3) If there is no Security Warning bar on top of the main window, you are done. If there is OR if you open an different Database and get the security bar, complete the following:
4) Click the "Options..." button on the Security Warning bar.
5) This opens the Security Alert Window.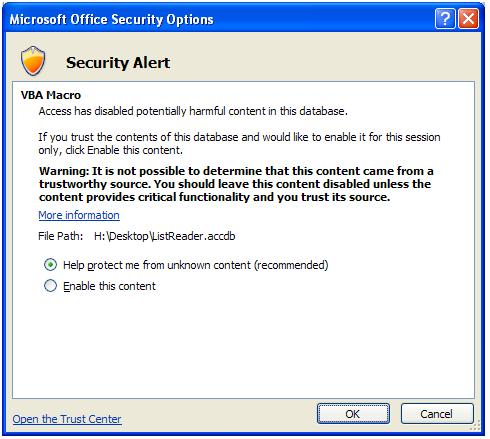 6) Click on Open the Trust Center link on the bottom of the Form.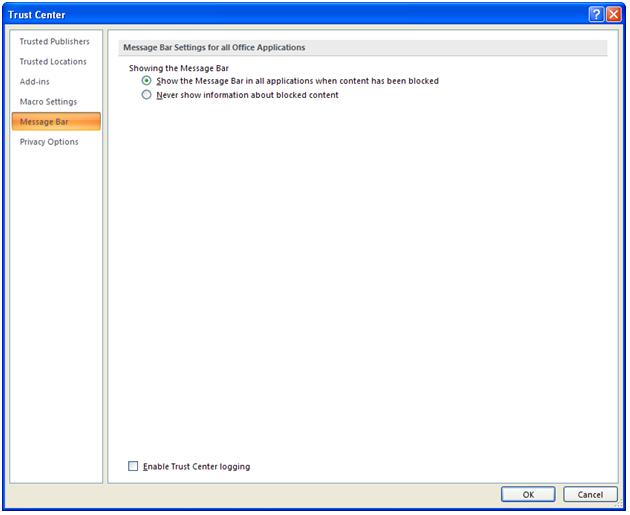 7) Click on Trusted Locations (Left window, second from the top)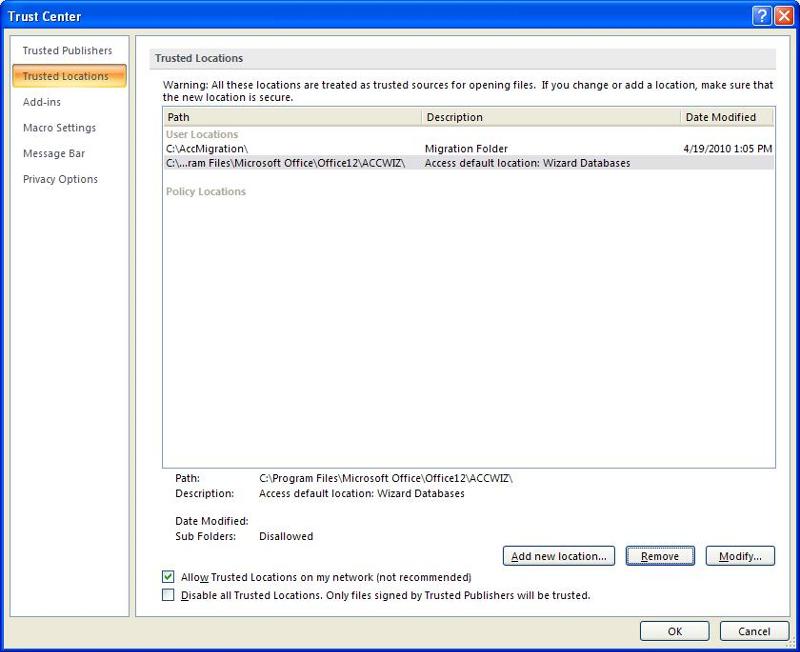 8) If the Applications is on a Network Drive, Be sure to click the "Allow Trusted locations on my network"
9) Click on Add New Location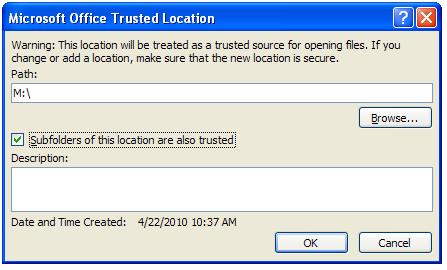 10) Enter the path of your Database or Access Applications
11) If there are sub folders required, check the "Subfolders of this location are also trusted"
12) Click OK
13) Click OK
14) Click "Enable this Content"
15) Click OK
I created a Region Secific document for the people that I needed to assist in that first run of the migrated databases. Using site specific screen shots really helped them to understand what they needed to do.