Sometimes clients can lose connectivity with the Lotus Notes Domino Server, but there's not always an obvious answer as to why it happens.

Read this article to follow one of the first experiences I had with Lotus Notes on a client's machine, my now good bipolar friendly software.
Lotus Notes has always interested me due to the way it presents errors to its users. Sometimes we only see one section of the Lotus Interface go missing, other times we might get stuck at the loading screen. Just when I think I know everything about the application, something new crops up to surprise and amaze me.
Working on Lotus Notes
Four months ago, I was remoted into a client's PC who had suddenly stopped receiving emails. There was no communication between the Domino Server and his machine whatsoever. Error message? The Remote Server is not a known TCP/IP host.
So, my first line of attack was to verify the user's location document. It was all good, all set up properly. Correct Domino Server, IBM Sametime proxy, Mail server, etc.
Once I confirmed all that information was correct, I went and checked the ports. To do that, I went through File > Preferences > Notes Ports.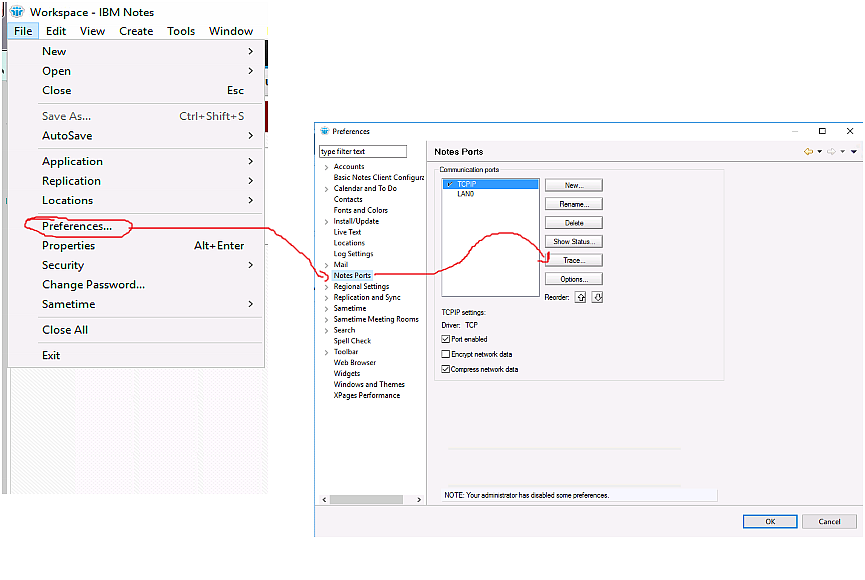 I selected the TCP port and made a trace on the specific server the user should have had a connection with. It threw back the same error message, as well as adding that the server was not responding.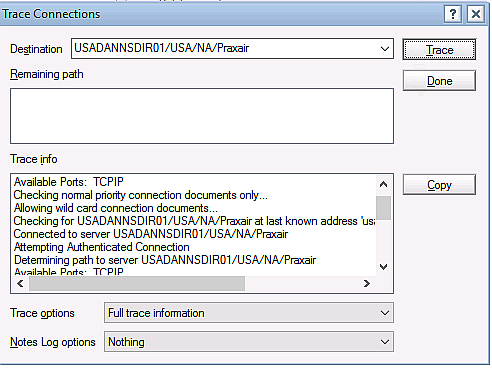 At this point, I was wondering if the server was down or if the PC was refusing connectivity with the Domino Server for some reason.
Discarding options
I had to eliminate my doubts, so using my own computer on the company's network, I pinged the Domino Server and got 4 replies back; so that confirmed the server was up and running.
Trying the same test on the user's machine, I noticed that the Domino Server sent back 4 x Request timed out results, yet when I tried pinging the Domino Server's IP address, it gave 4 successful replies. Now, knowing that it was not communicating using the Host Name of the Domino Server, I went a little further. I tried pinging websites related to the company's network and those timed out as well. I then tried a few websites under different domains (I.E, it returned "Request timed out" messages while pinging a South American web page, but gave successful replies on a North American web page).
After checking into this, I dug further back on the Windows Machine and checked the DNS connectivity of the PC. The reason? Because of the behavior of replying to certain company websites, yet ignoring others, mainly because it couldn't recognize the host name of the Domino Server.
In order to Check the DNS configuration, you must first go through the Network and Sharing Center, select the connectivity (LAN or Wi-fi) in which the PC is connected and choose Properties. Once in there, go to Advanced Options and then choose DNS. At this window I noticed that the DNS was only detecting one of the 8 suffix's that the company had previously set up on all the connections.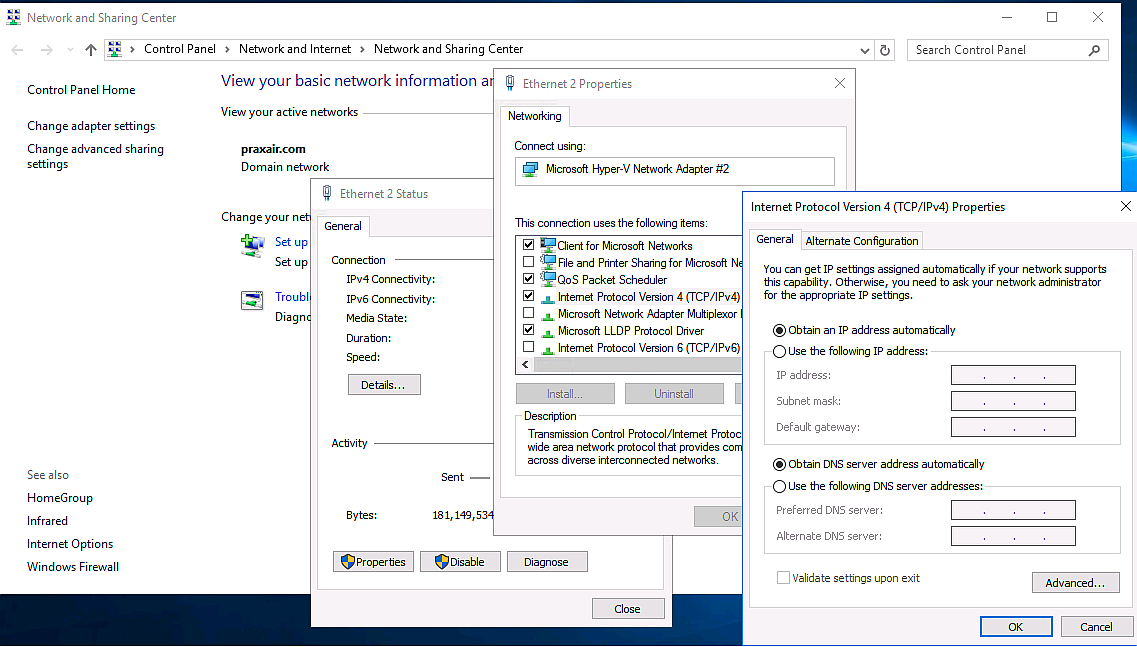 The Resolution?
Running ipconfig /flushdns in a DOS window and then re-adding the missing suffix that was missing, by clicking on "Add" in where it says Append these DNS suffixes (in order). I submitted the main suffix of the company's network, in which it was na.xxx.com (xxx for company's protection security).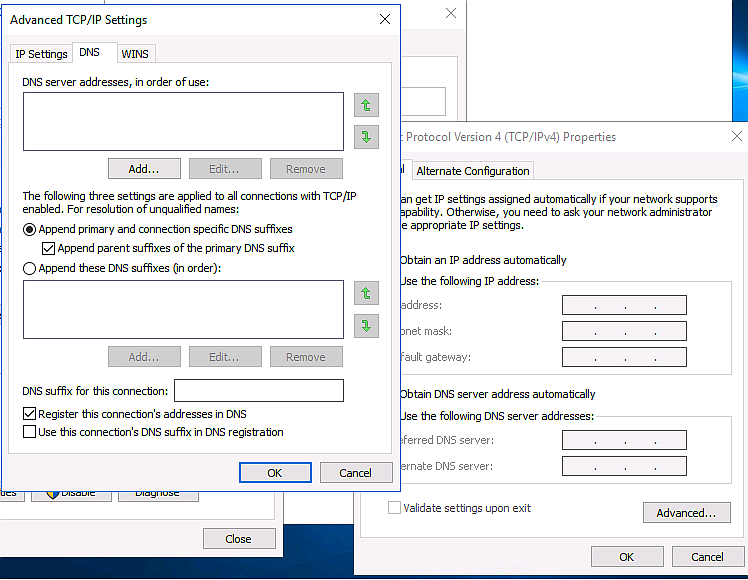 Before going back to Lotus Notes, I verified that the PC would now recognize the Domino Server host name by pinging it again and it returned 4 good replies.
Once Lotus detected the changes, it started replicating as if nothing had happened. The user had more than 300 emails stuck and was desperate for a resolution, but being my first time seeing this error I was more centered on the application, but maybe I should have read more into the error message instead of just assuming that everything is always related to the app.
Sometimes Lotus Notes errors give us all the clues we need to troubleshoot. We just need to think a little outside of the box and keep learning everything we can from it, because now that I have over 3 years of experience with Notes, I can surely say that it has taught me a lot of things that I wouldn't have even known about.