This program is used to assist in finding and resolving common problems with wireless connections.

Right click and View Image or save the image below and open it locally to get a closer view to read the flowchart.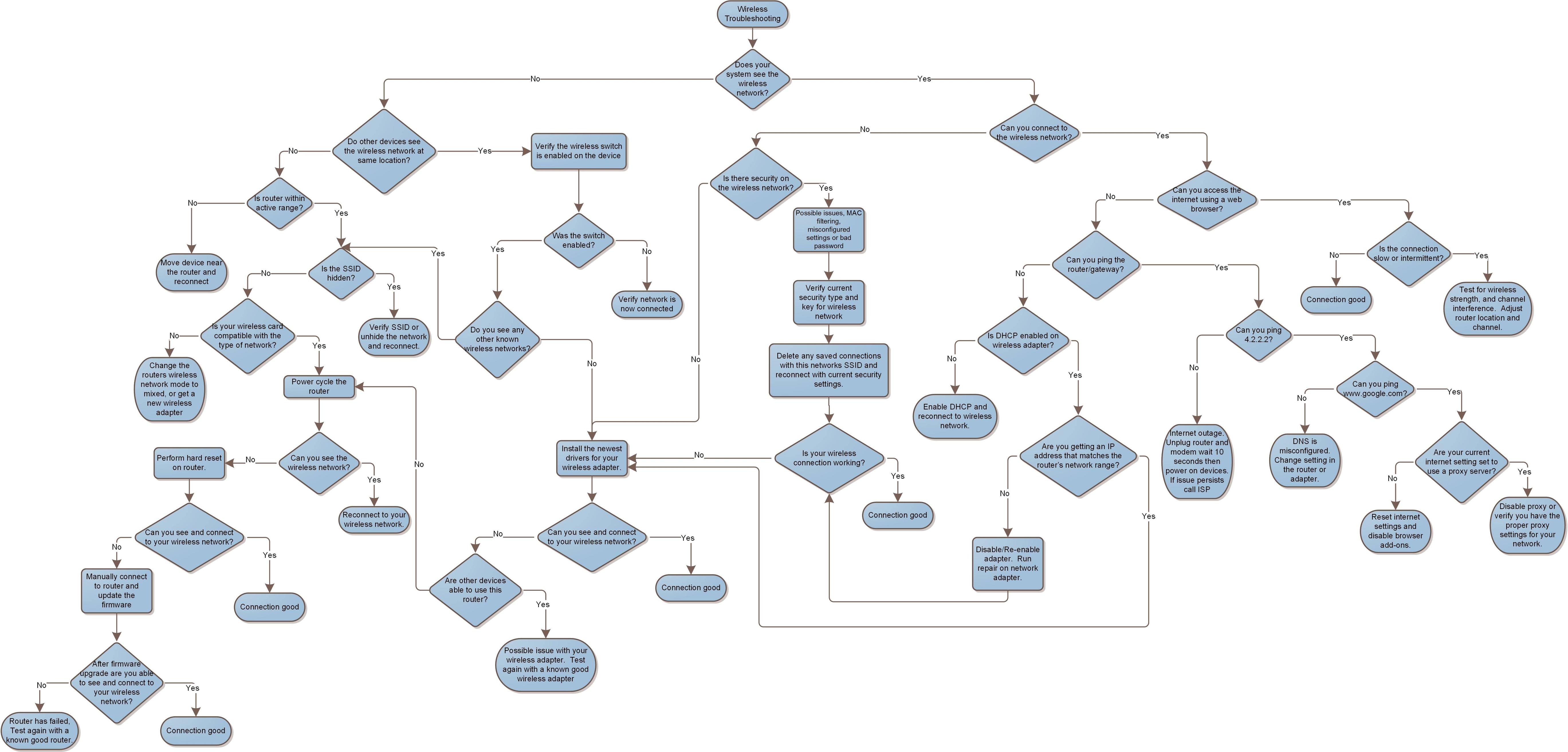 Click below to run the wireless troubleshooting flash guide.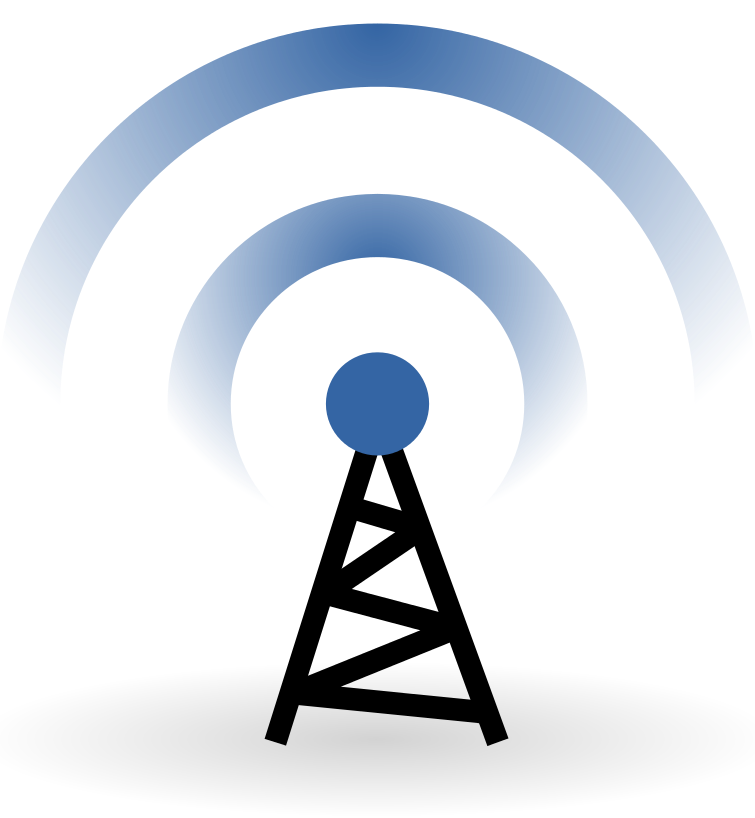 Wireless Troubleshooting Flash
There are numerous reasons for a network to uh... <pun>notwork</pun>. Over the years I've seen most every possible cause. Even once where the users never contacted their ISP. They just plugged in an RJ11 cable into the wall and their computer and then called me upset because they couldn't get their Internet to work.
Anyway, the goal of this program I created is to walk typical users and level 1 techs through possible solutions of everyday wireless problems. I tried to make this cover and solve as many issues as I could without making it too overwhelming for the end user.
I started the project by making a Visio diagram to map out the steps.
You can either navigate the Visio flowchart manually to narrow down possible issues, or run the flash program to troubleshoot your wireless problem.
I would love any suggestions or tips for improving this project. If there is enough interest I would like to go back and spend some time making the flash look a bit cleaner.